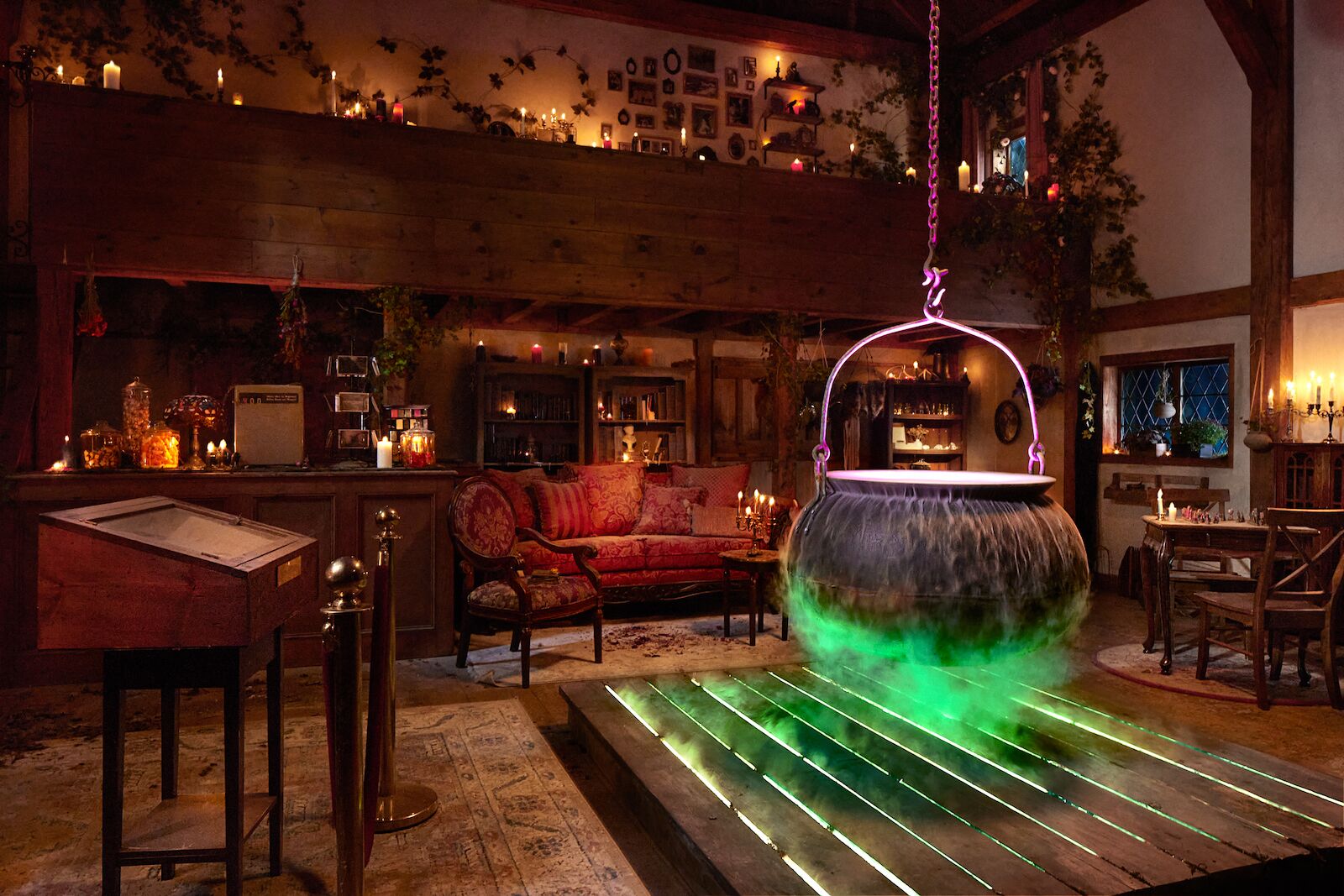 The scary frights of Halloween are not for everyone. For some people, curling up on the couch to watch Disney Halloween classics like Halloweentown, Twitches, and, of course, Hocus Pocus is enough scary every year. And now, with the return of Bette Midler, Sarah Jessica Parker, and Kathy Najimy in their roles as the Sanderson Sisters in Hocus Pocus 2, there's something new this Halloween to look forward to. To celebrate, Airbnb is offering guests a chance to stay in the Hocus Pocus cottage for a night to get them in the Halloween spirit.
Two guests will get to stay in the creepy cottage in Salem, Massachusetts, recreated as it looked 300 years ago, for only $31. The stay will take place on October 20, celebrating All Hallows' Eve. Expect creaky wooden floorboards and cupboards stocked with the blood of owl and herb that's red. Guests will get to try their luck with the sisters' ancient spell book and if you're feeling adventurous, explore Salem's most haunted properties. And a stay inside this iconic cottage would not be complete without a special screening of Hocus Pocus 2.
"We all know that the Sanderson Sisters' story might not have ended when we turned to dust, nor did our shenanigans," said Kathy Najimy, who plays Mary Sanderson in the beloved films, in a statment. "What better way to celebrate the season than to host guests at the trio's historic haunt for a night they'll remember for years to come?"
Airbnb will also make a one-time donation to the Boys & Girls Club of Greater Salem. Guests are responsible for getting to the spooky city — by car, airplane, or broomstick, it's up to you. With some magic, you might be the lucky person to book this one-time stay. Booking opens on October 12 at 1 PM ET. However, if you aren't able to nab the memorable stay, you can still enjoy the Sanderson sisters' return to the present in Hocus Pocus 2, premiering on Disney+ on September 30.