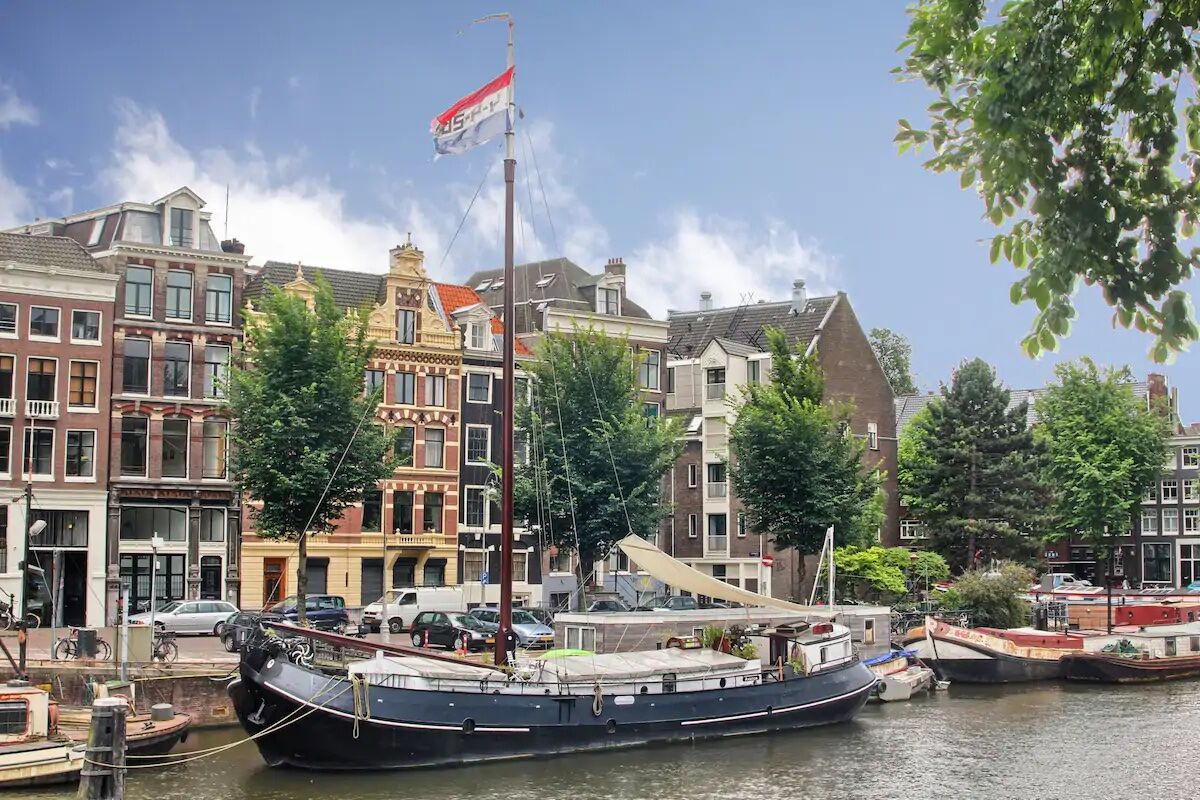 With its dreamy canals and world-class art galleries, Amsterdam is a firm favorite destination for a European city break. Amsterdam's Airbnb scene invites you to take your pick from eclectic lofts, deluxe townhouses, and innovative houseboats. Unwind in the kookiest and most luxurious Airbnbs in Amsterdam after a day of biking around the Dutch capital.
Taking a European trip? Check out Matador's accommodation guides to the best places to stay:
We hope you love the Airbnb Amsterdam vacation rentals we recommend! Just so you know, Matador may collect a small commission from the links on this page if you decide to book a stay. Listed prices are accurate as of the time of publication.
Amsterdam Airbnbs in Lastage and Grachtengordel
Keizers House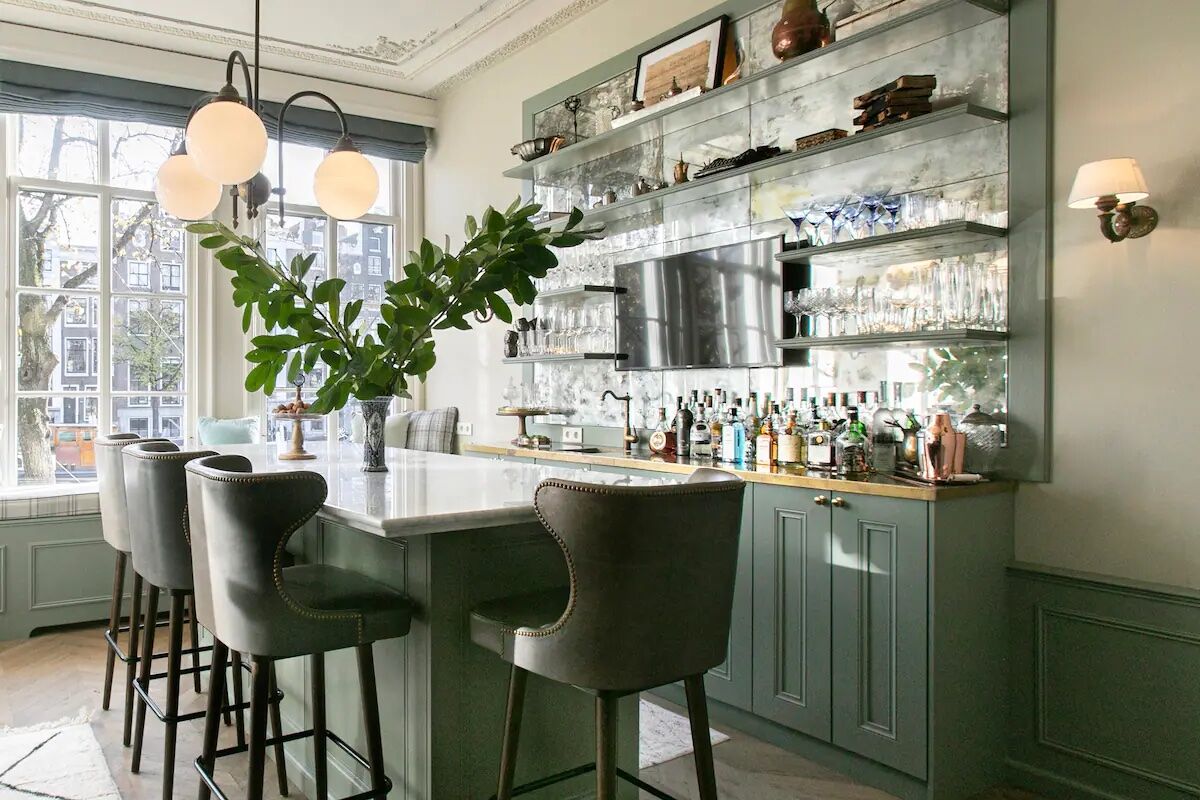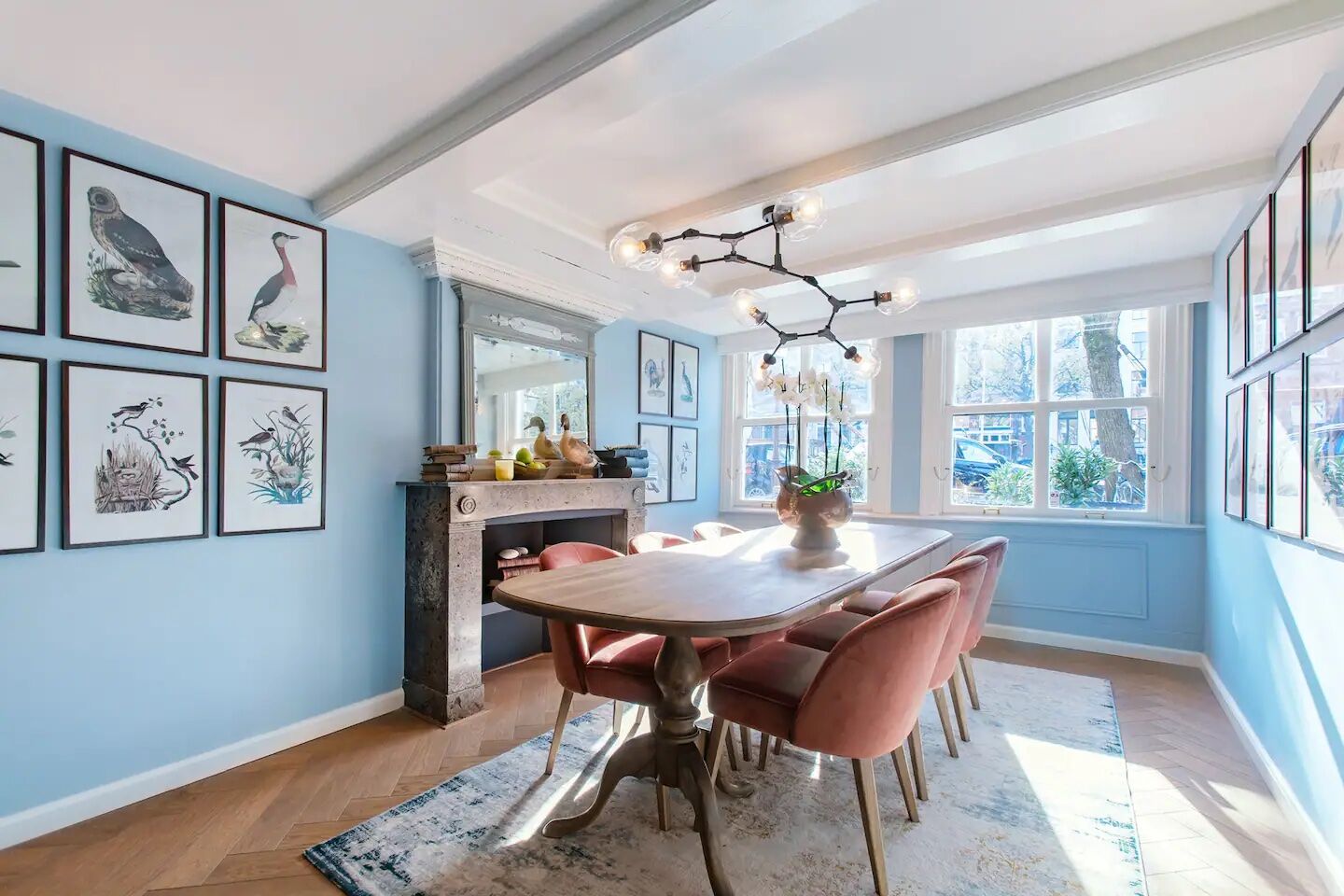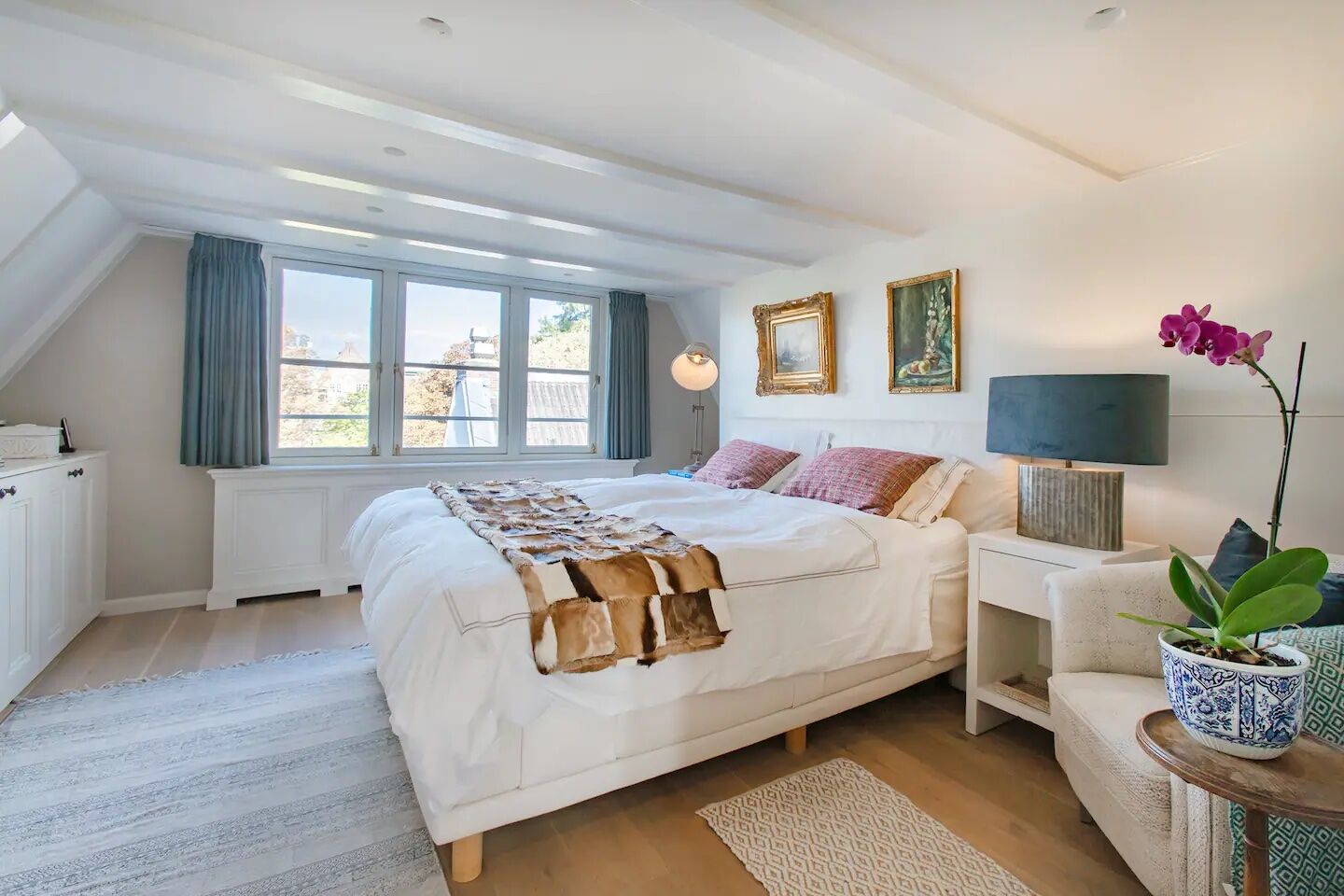 Built in 1696, this five-bedroom townhouse has been lovingly restored to reflect the history and changing face of the city. Light streams into the living room which is warmed by a gas fireplace in winter. The master bathroom makes a statement with its oversized shower alongside a free-standing tub. Overlooking the Keizer Canal by the upscale commercial hub of Utrechtsestraat, the location is flawless while the rear patio and garden establish this as one of the coolest Airbnbs in Amsterdam.
Six guests, five bedrooms
Price: $1,393 per night
It won't get better than this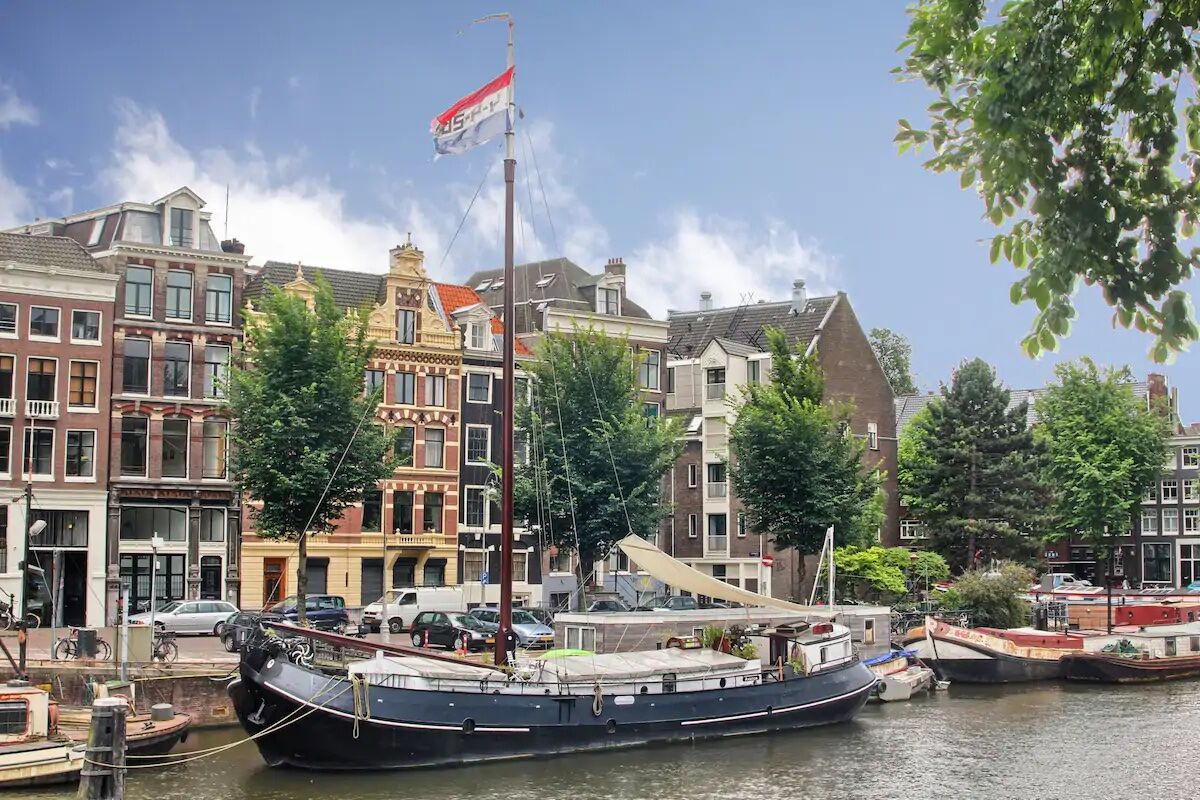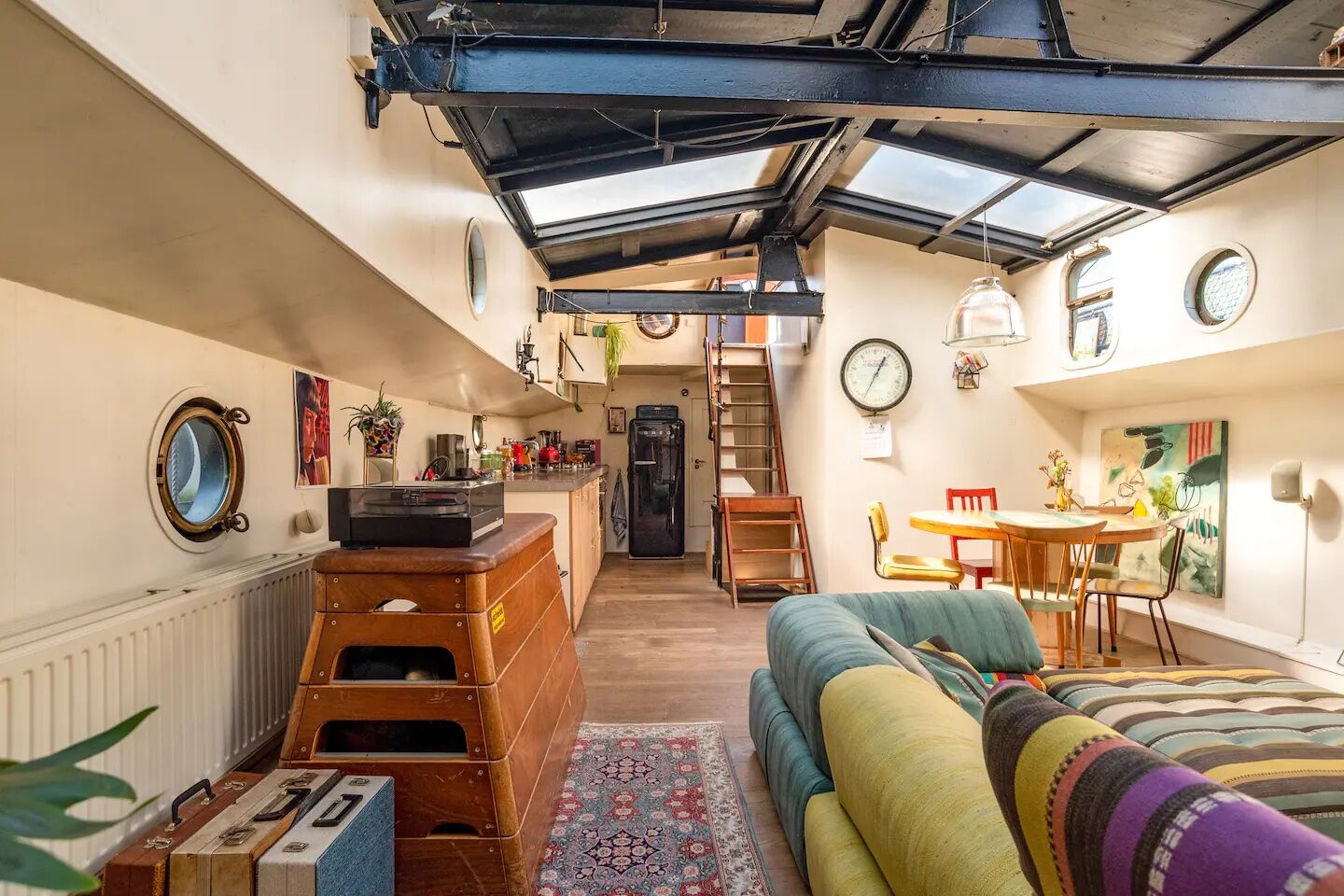 With a name like this, you can't be blamed for feeling skeptical. Yet, this pet-friendly Airbnb Amsterdam is a houseboat that delivers the goods with its bohemian living quarters below deck and its epic sun terrace complete with a hammock. A full kitchen and modern bathroom tick the boxes for practicality. This 100-year-old ship is moored right by the Montelbaanstoren off the Oosterdok.
Four guests, two bedrooms
Price: $536 per night
Two-bedroom modern cottage eight minutes from Central Station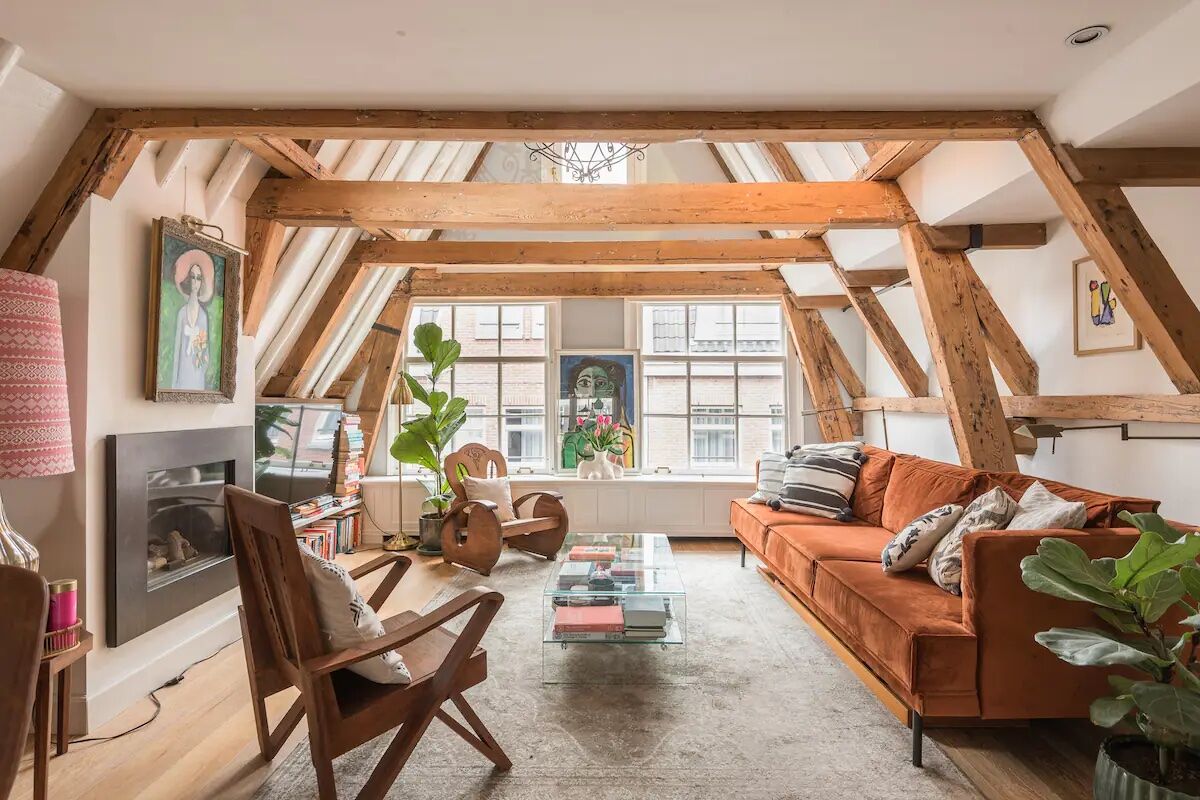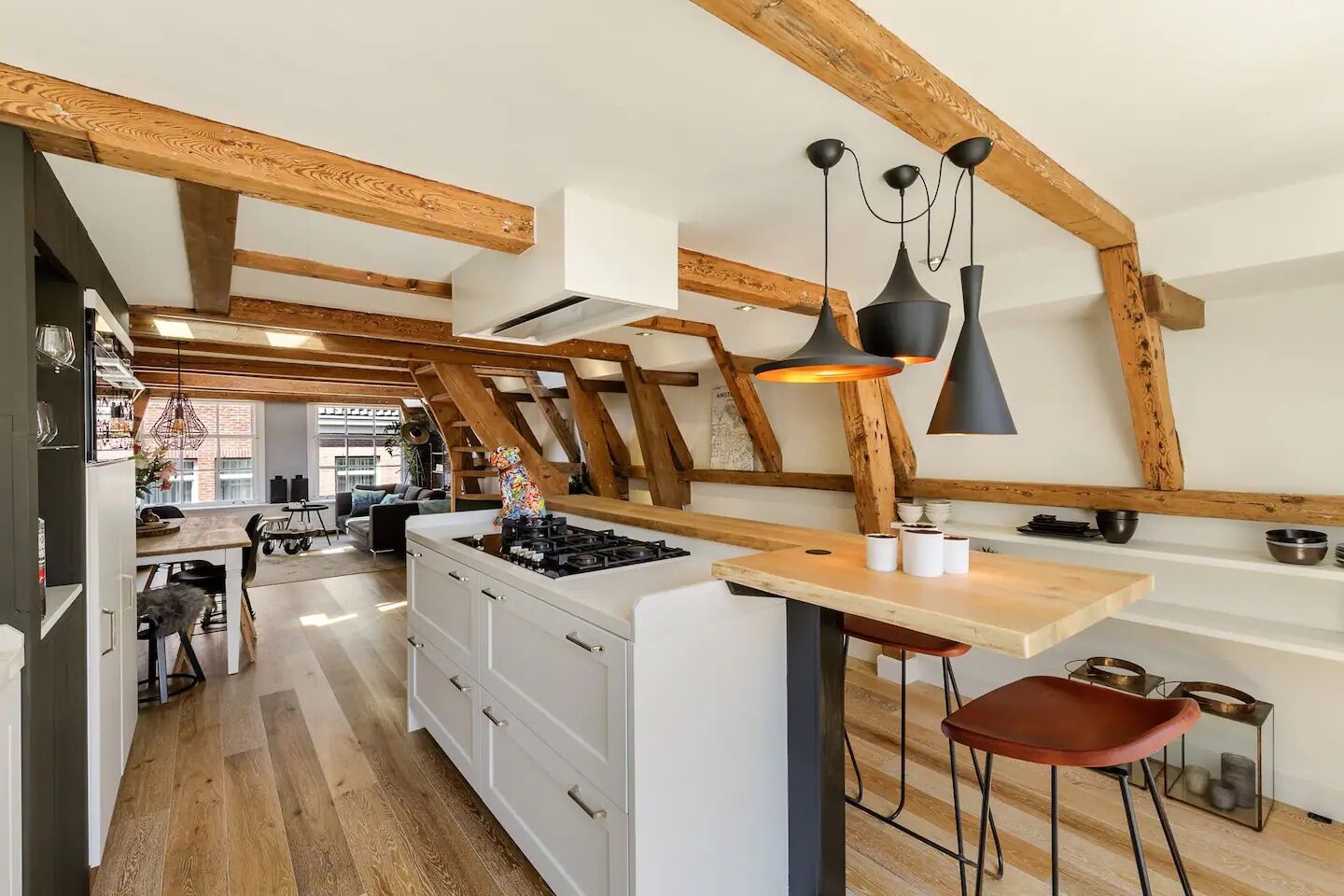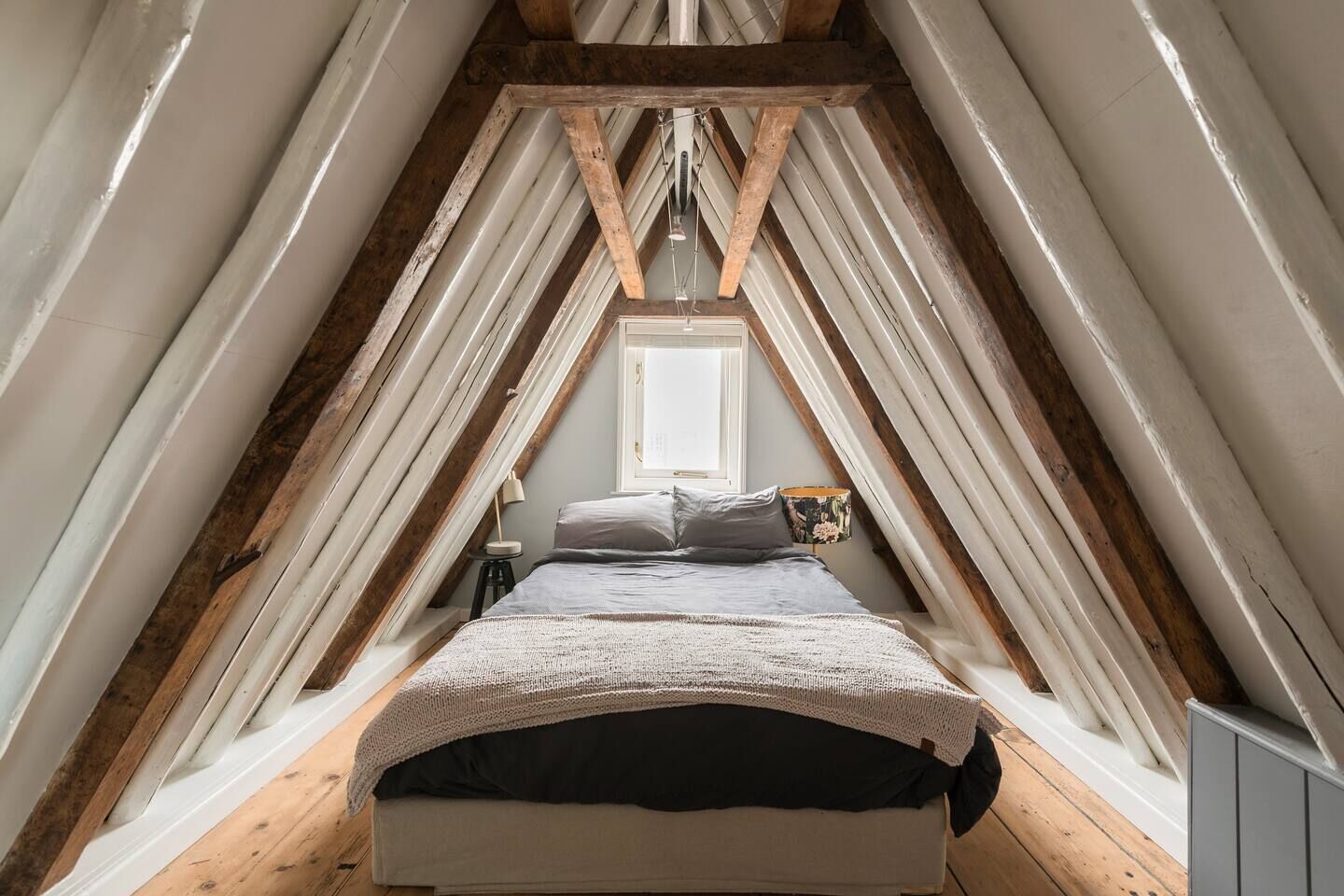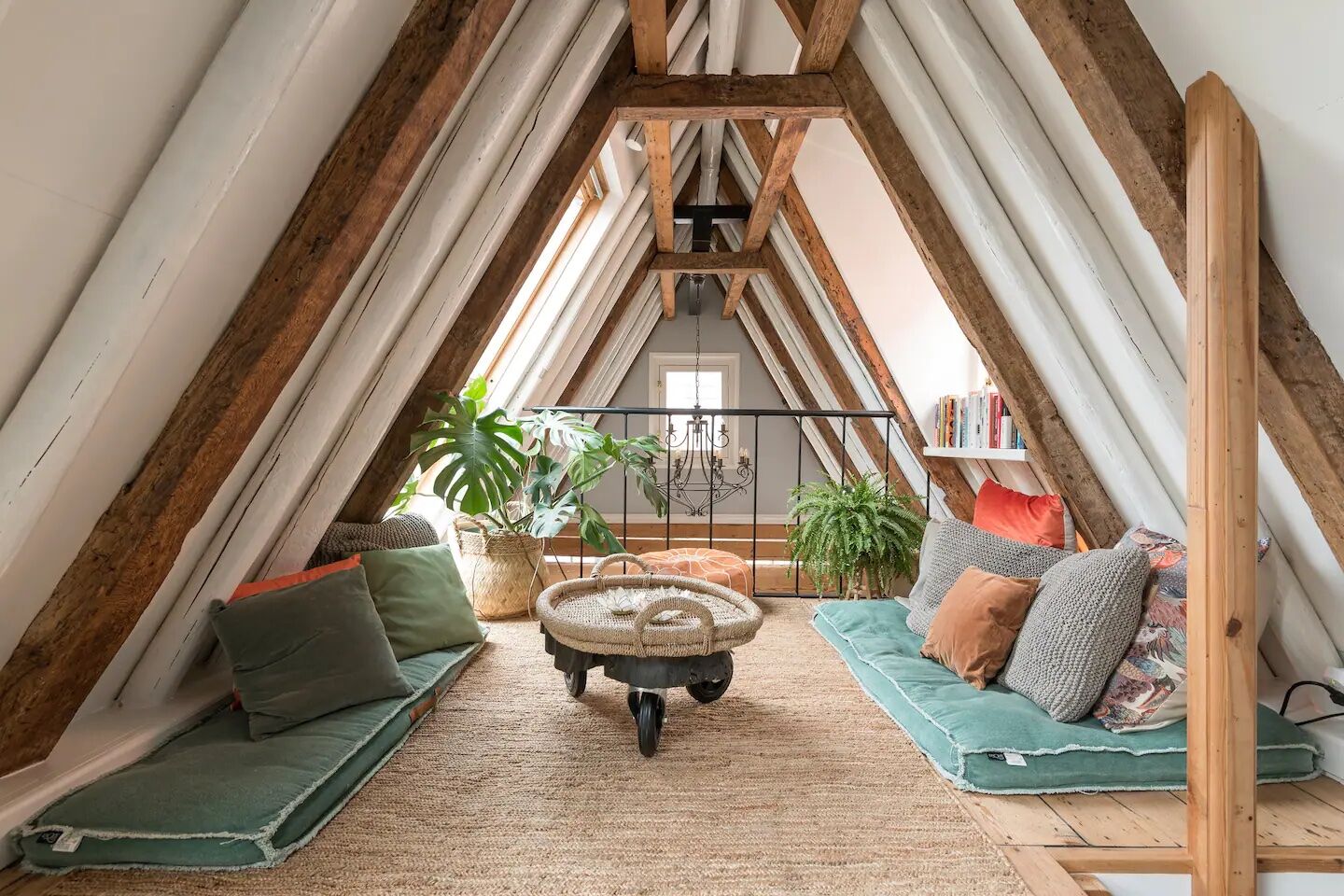 This swoonsome Centrum Amsterdam Airbnb is accented by centuries-old original wooden beams and Dutch paintings. The primary bedroom is affixed to a picturesque roof terrace and an en suite with a Jacuzzi tub. Meanwhile, the attic bedroom opens out onto its own lounge, ideal for reading or a round of morning sun salutations. Despite the central location, the monument house is tucked away in a tranquil enclave.
Four guests, two bedrooms
Price: $439 per night
Amsterdam modern houseboat with terrace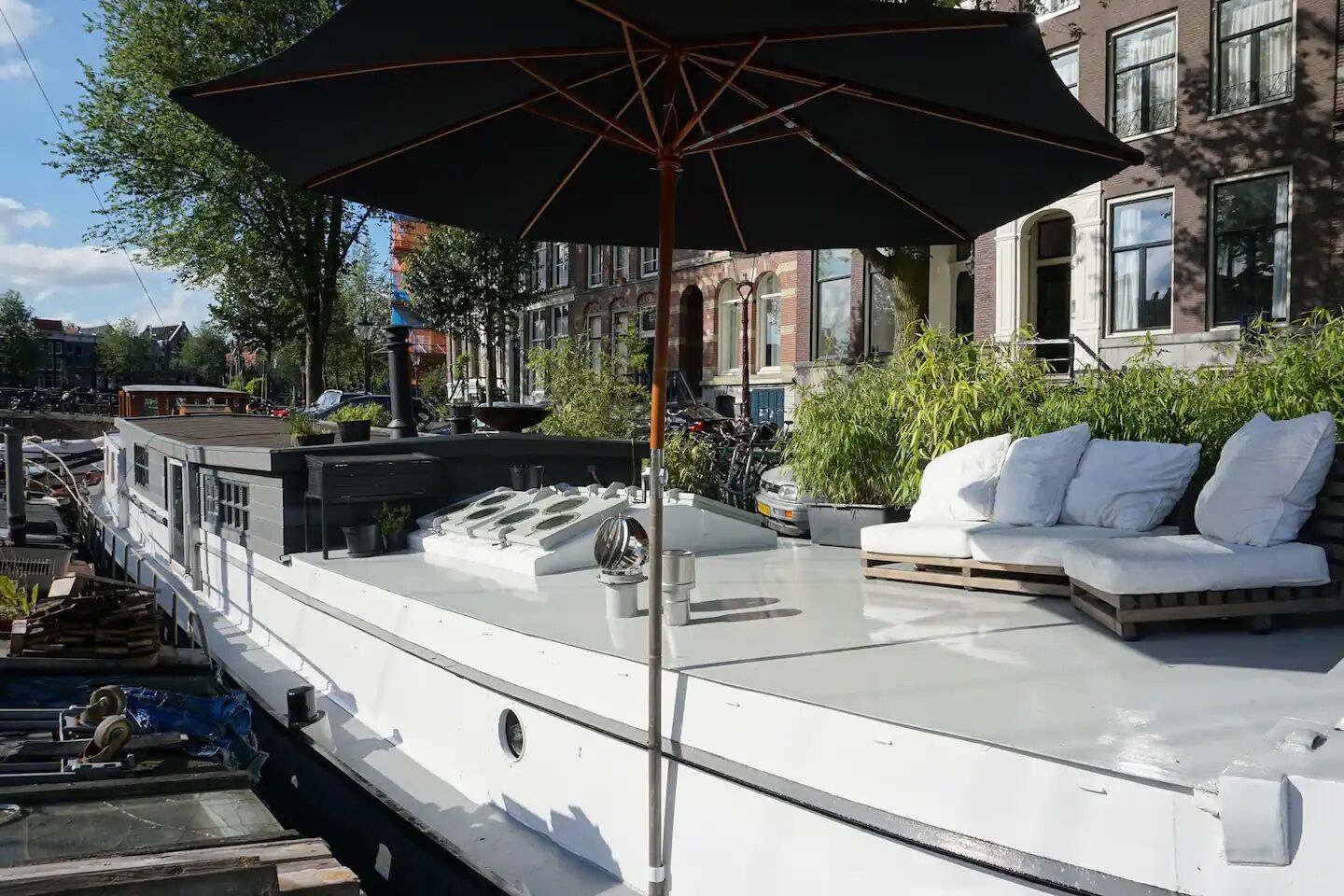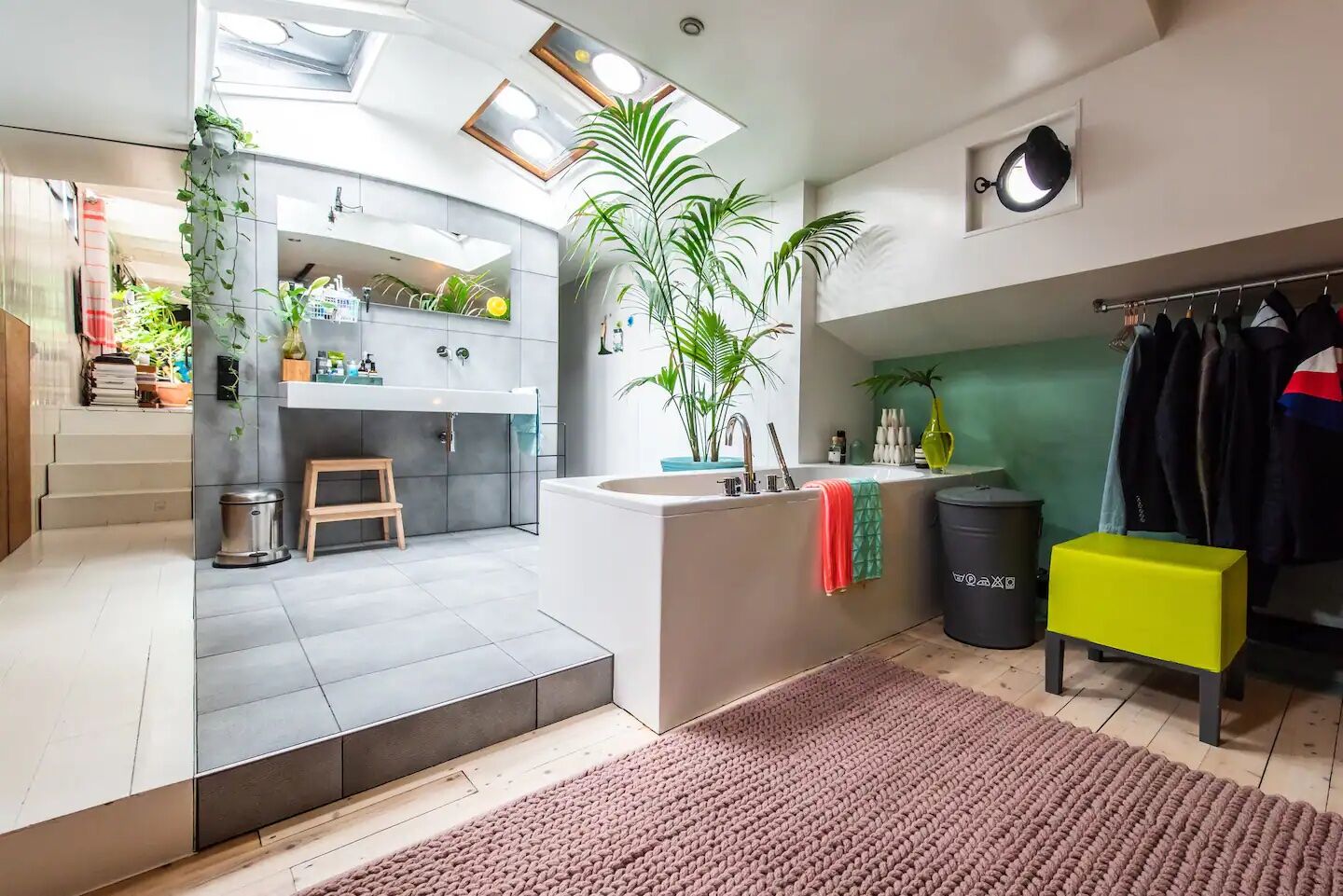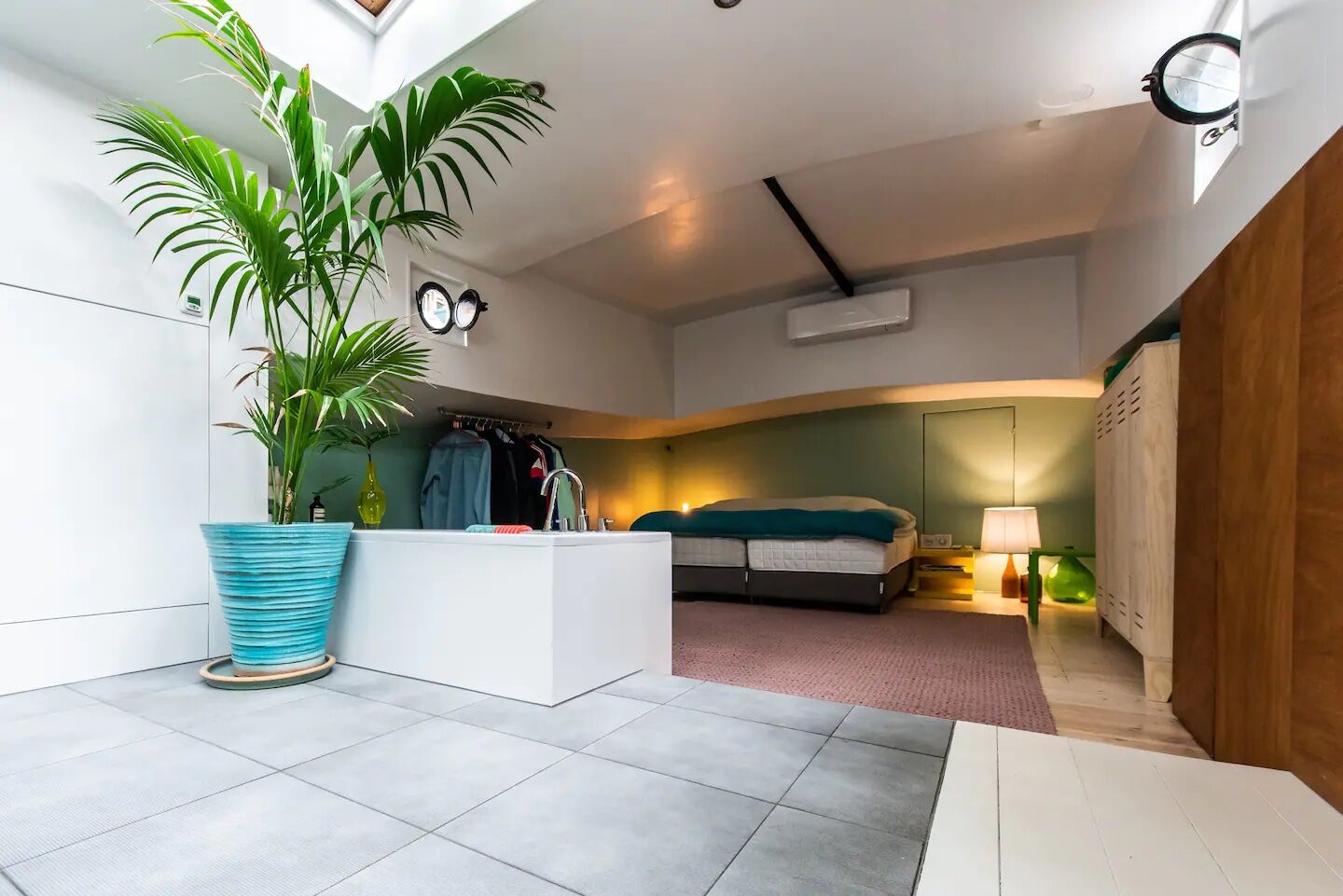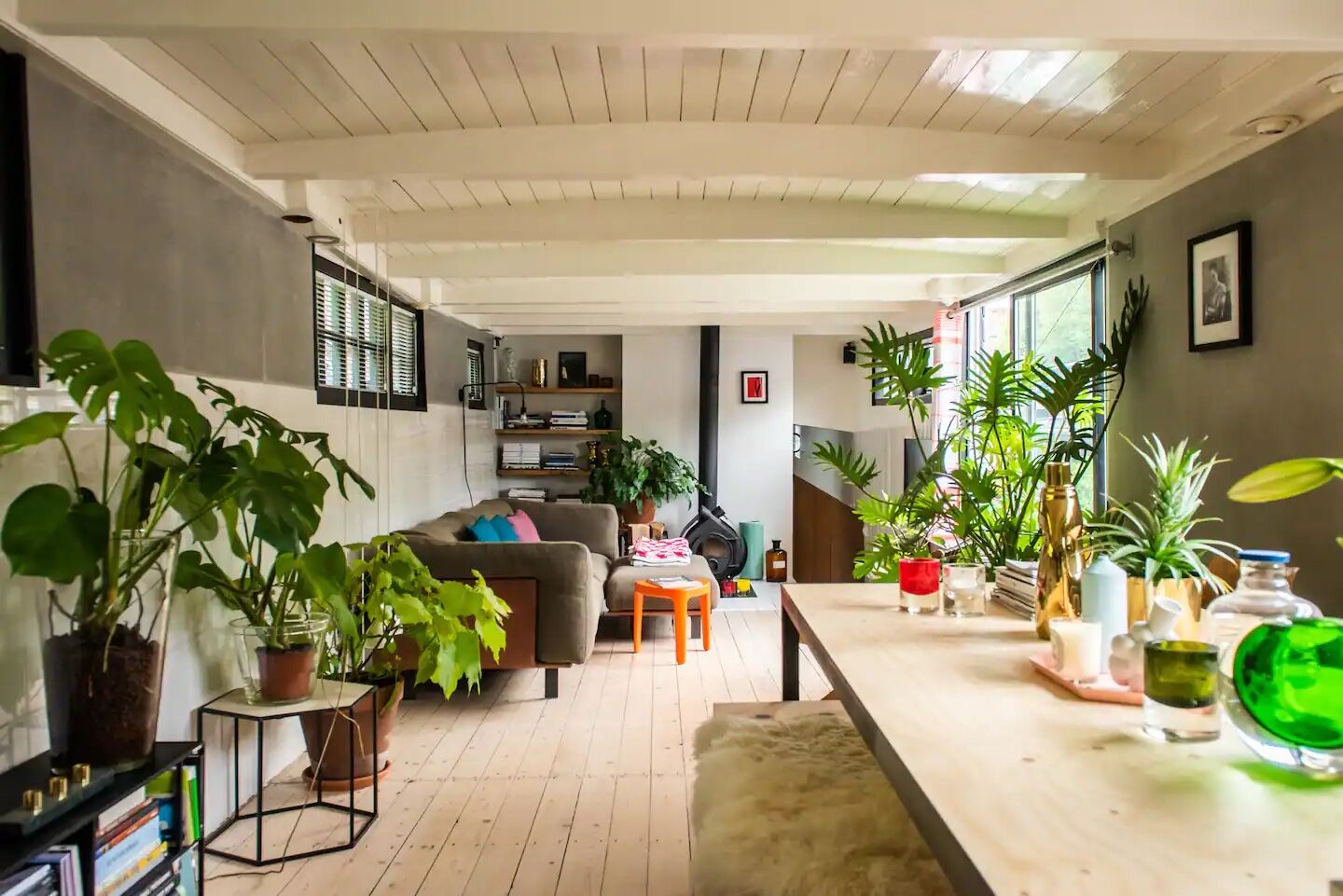 No need to scrimp on comfort when you drop anchor on this luxury houseboat Airbnb in Amsterdam on the Waalseilandsgracht. Radically modernized, the principal bedroom of this 1904 steel ship features a king-size bed and free-standing bath. A wood burner keeps the boat toasty and you can keep the scurvy at bay with a sunbathing session on the upper deck. Book for summer and you can start your day with a dip in the canal.
Three guests, two bedrooms
Price: $345 per night
Amsterdam Airbnbs in Jordaan and Oud-West
Modern stylish villa: My Amsterdam Houseboat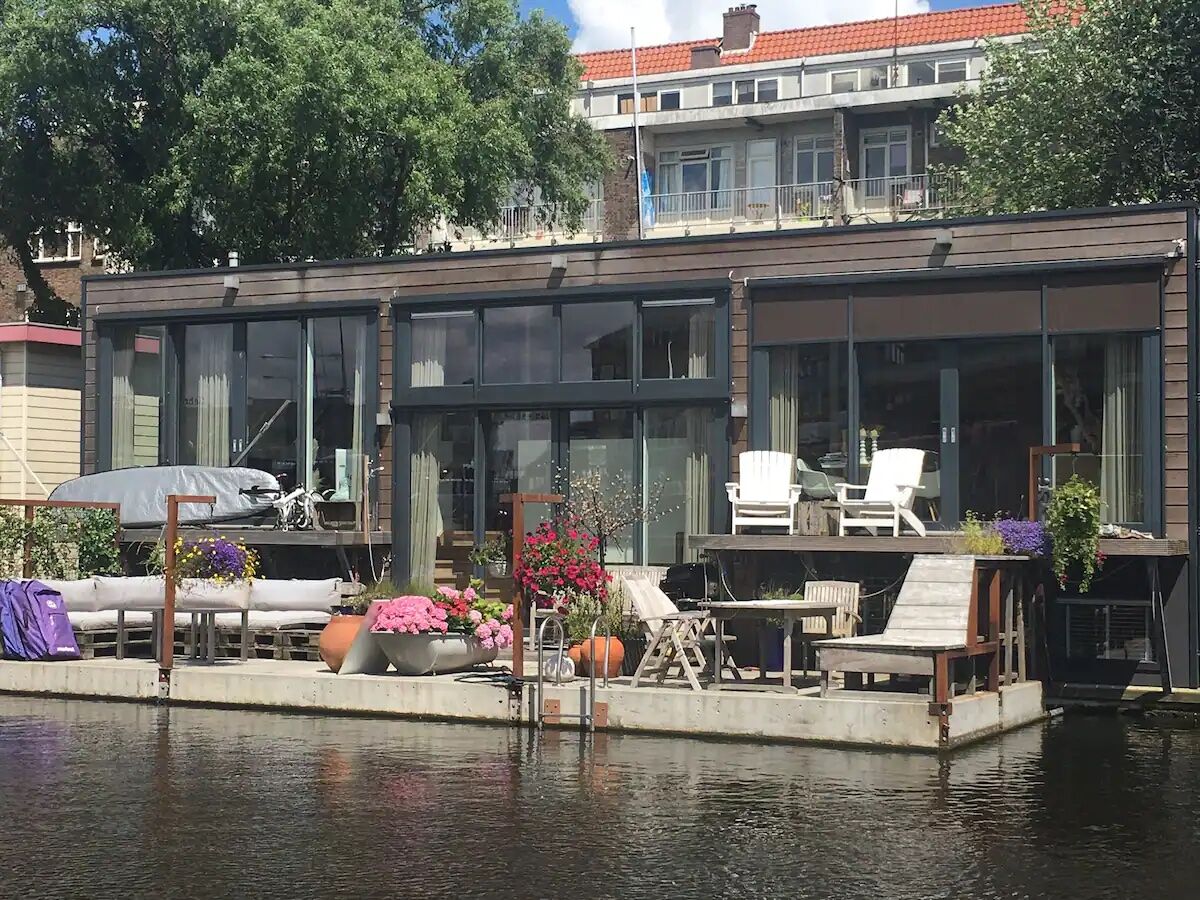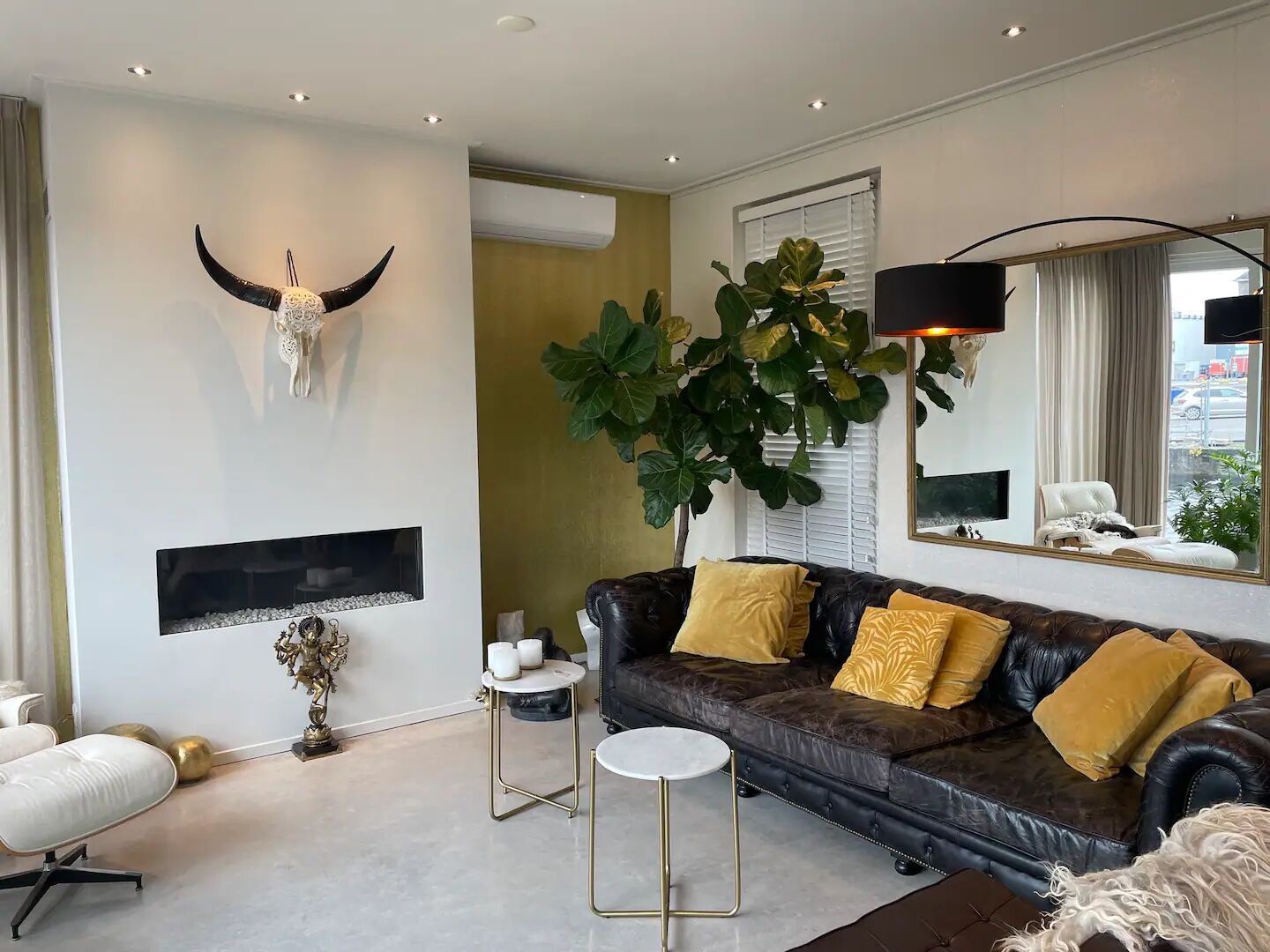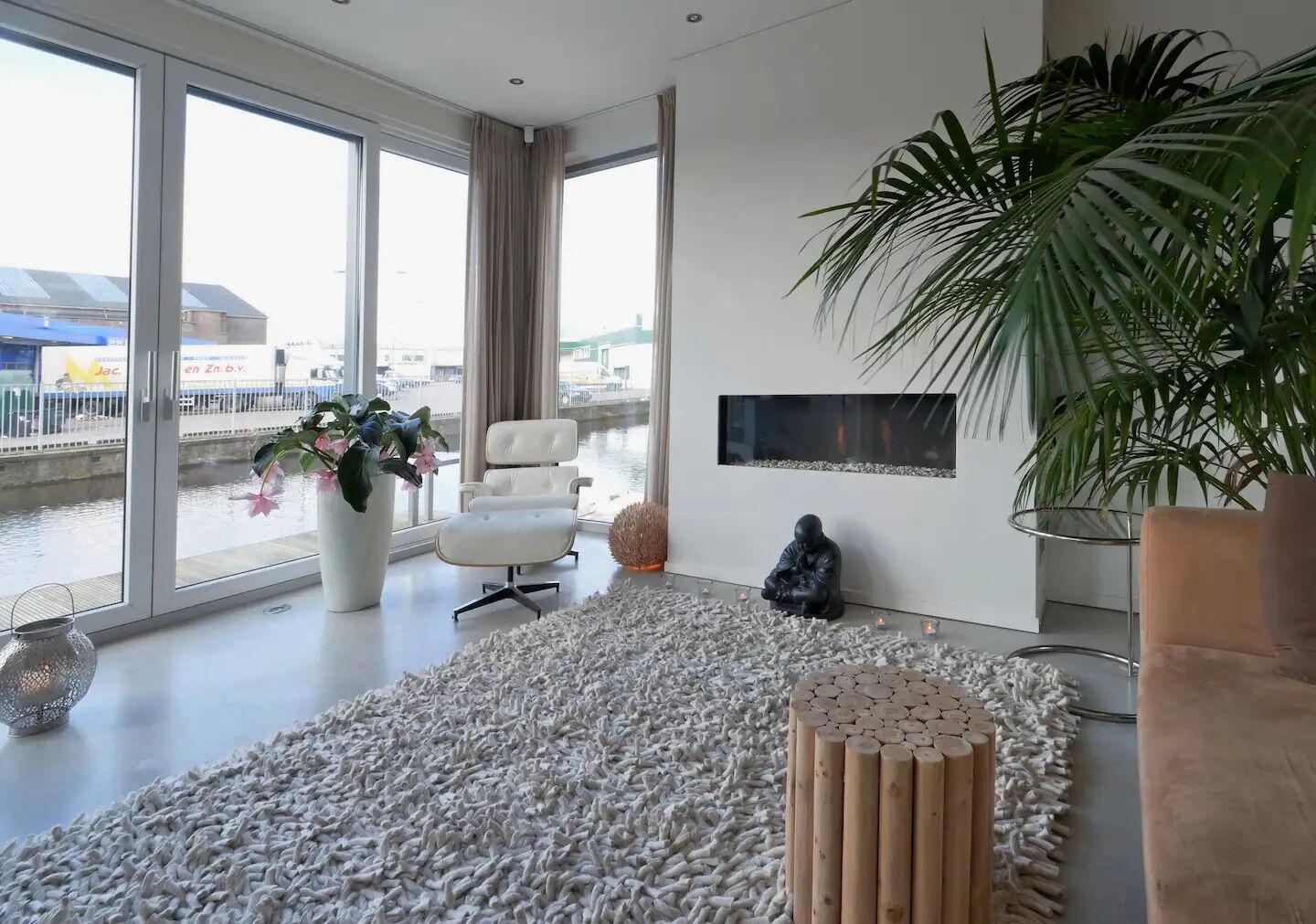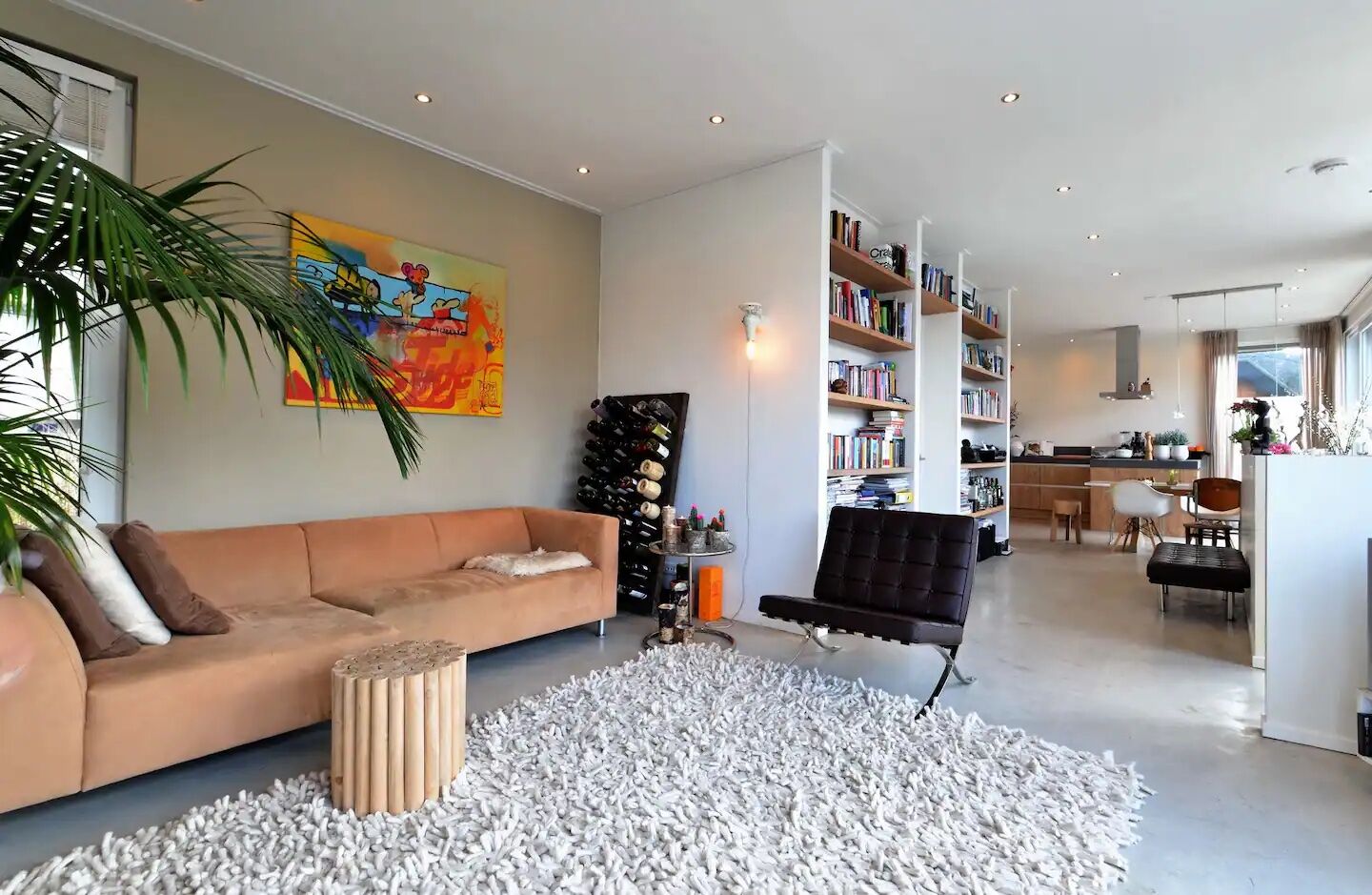 Make this modern, Amsterdam houseboat Airbnb your base and you can look forward to exploring the city on foot or by bicycle. The property is spread over two floors with a floating sun terrace providing additional living space and floor-to-ceiling windows capitalizing on the canal views. Located on the outskirts of Jordaan, you'll have the convenience of Centrum on your doorstep but appreciate the solitude.
Four guests, three bedrooms
Price: $488 per night
Luxury 17th-century monument home with canal views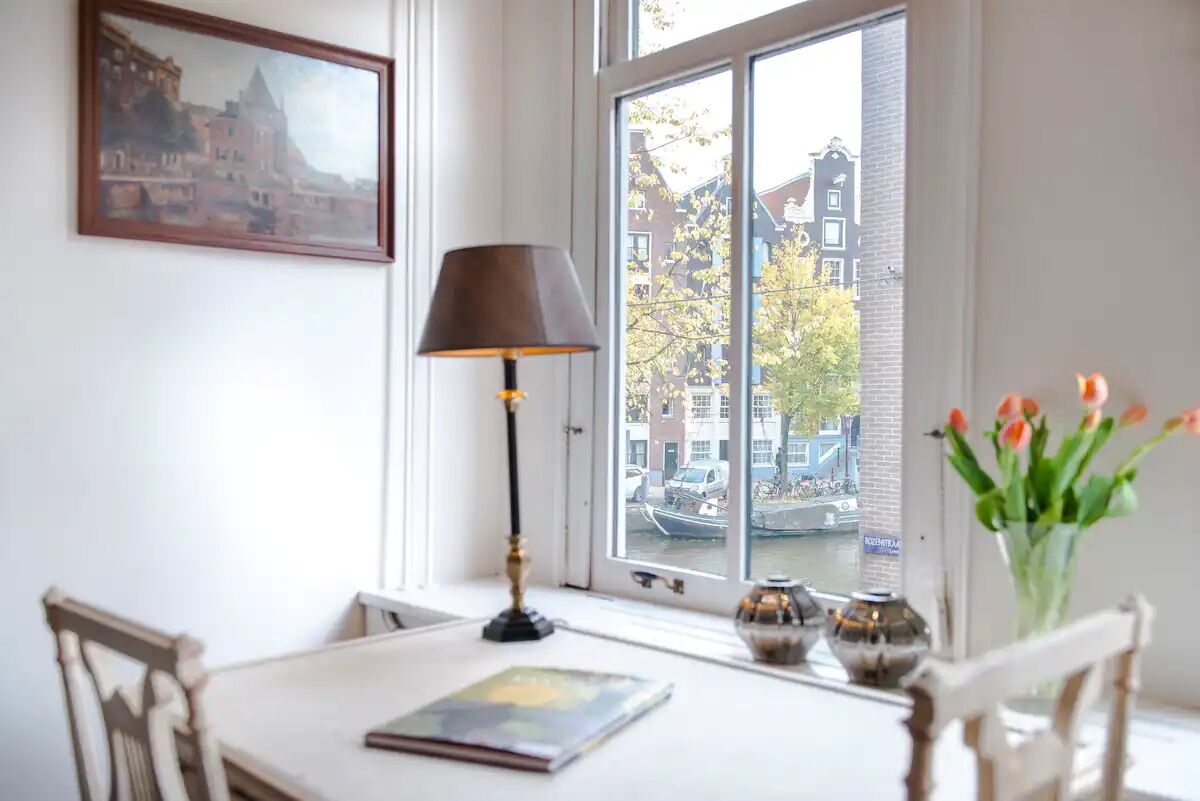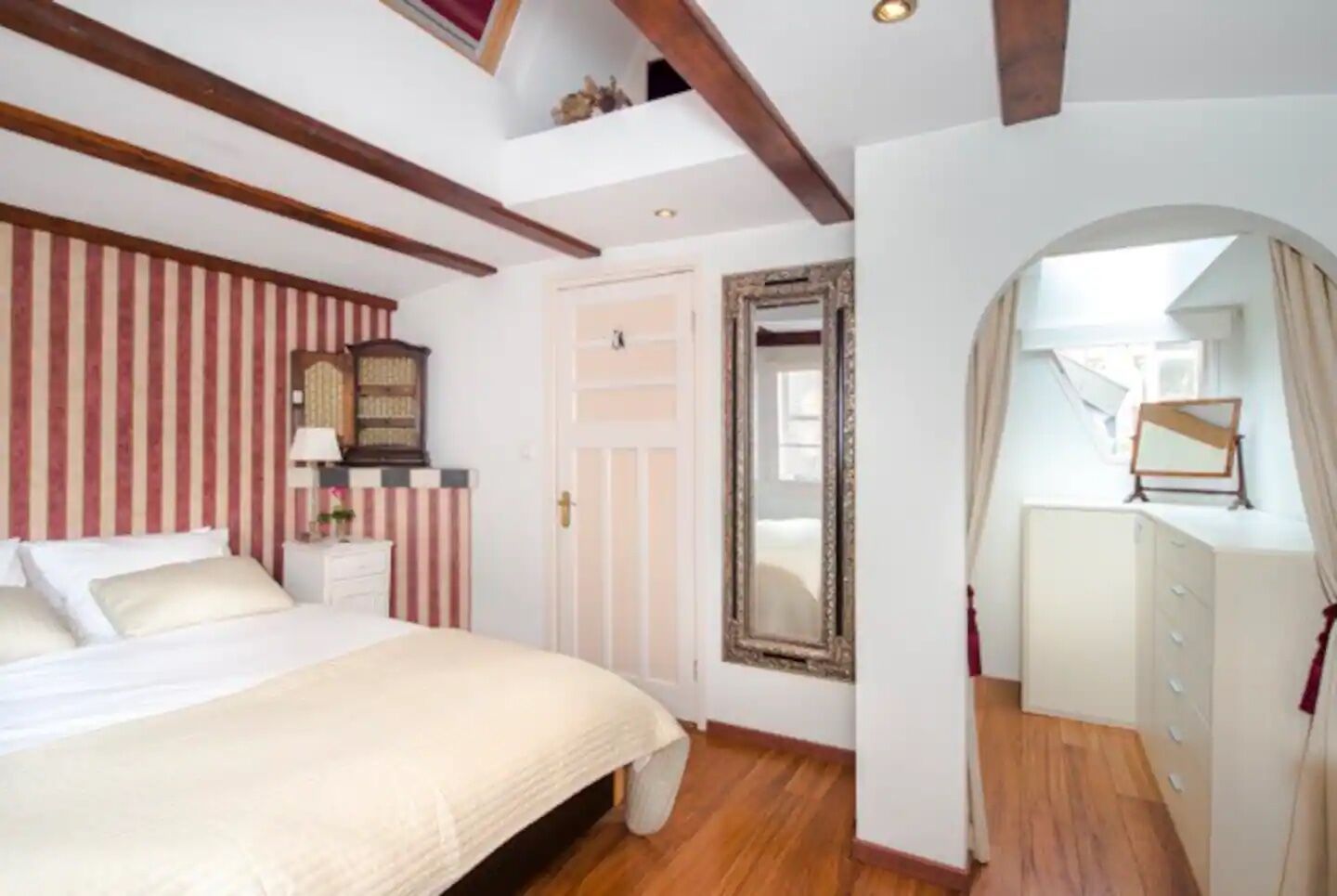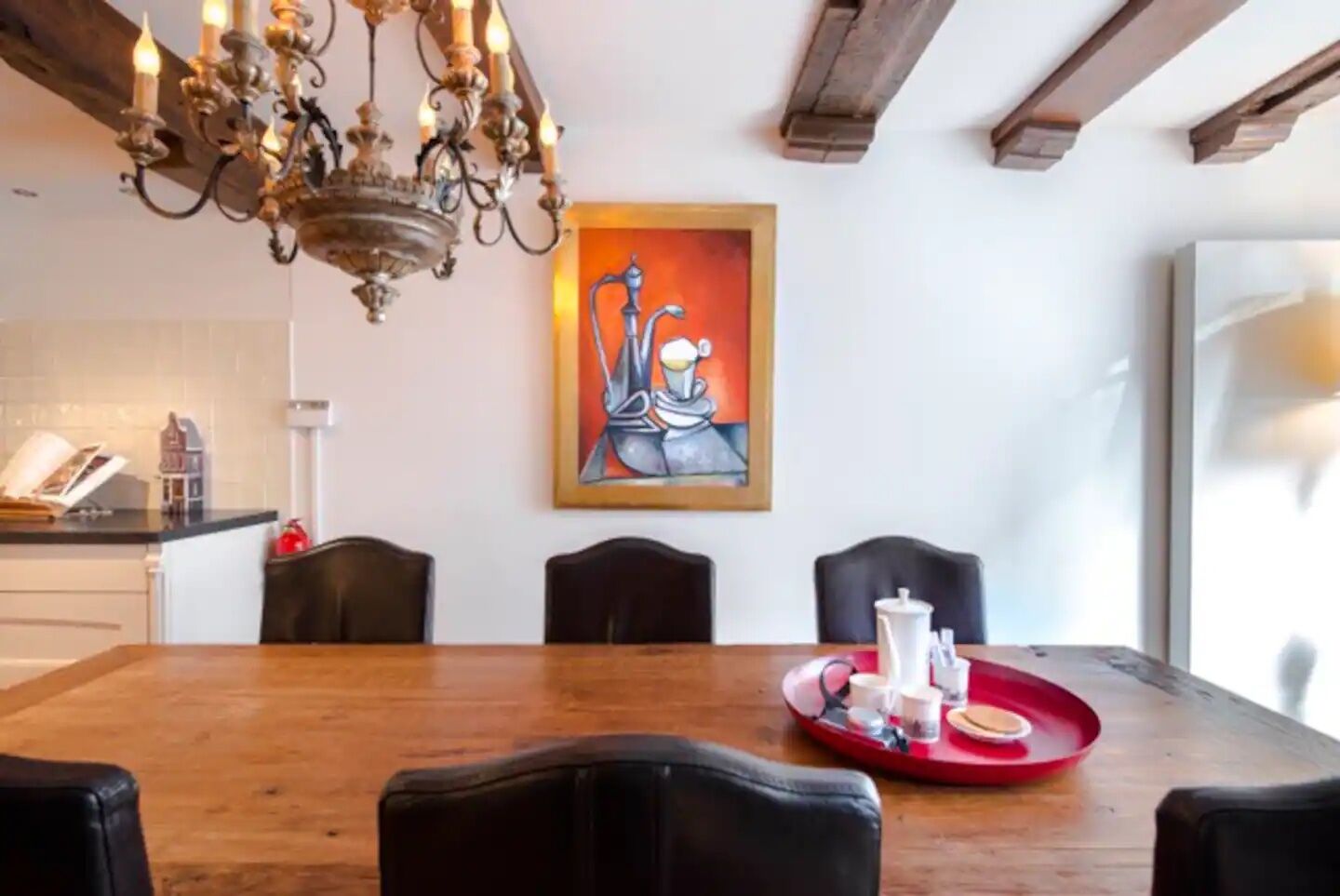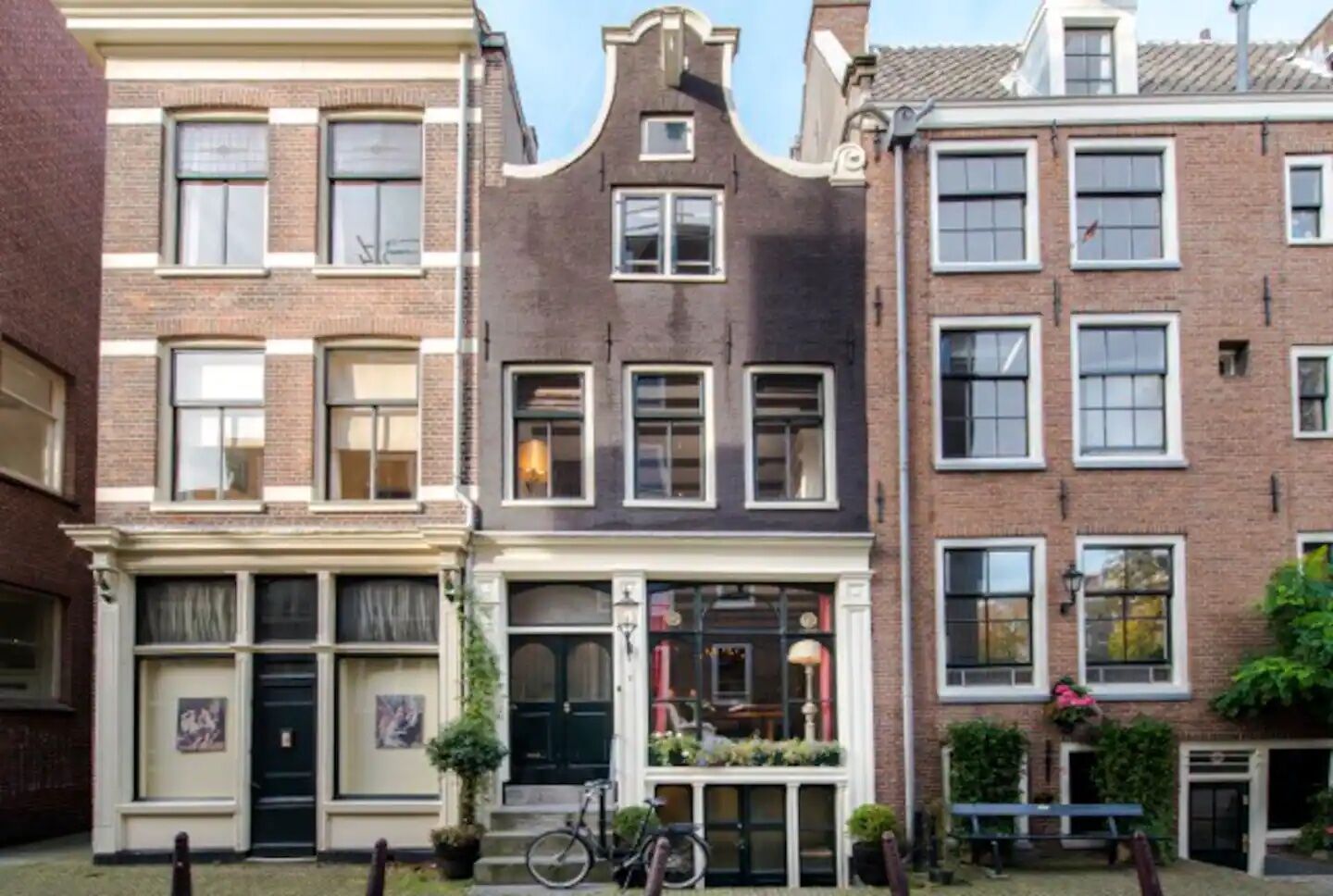 This rare find gives you the possibility to rent an entire canal house complete with a patio and basement access. Hosts have acquired artwork, artifacts, books, and antiques to create a place that feels like home. Anne Frank's House and the Royal Palace are within walking distance of this waterfront Airbnb in Amsterdam's Jordaan neighborhood. High-quality bikes are provided free of charge to explore the local canals.
Four guests, two bedrooms
Price: $515 per night
Five-star Smarthome loft suite with Jacuzzi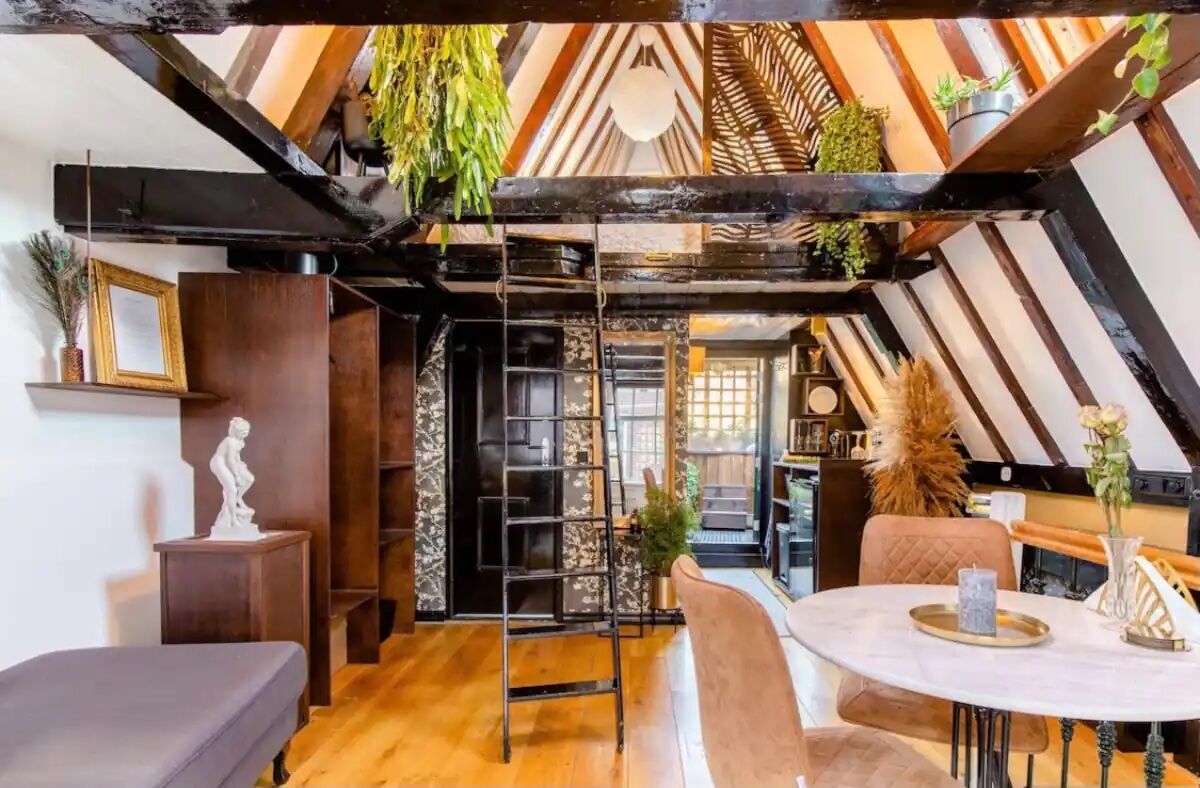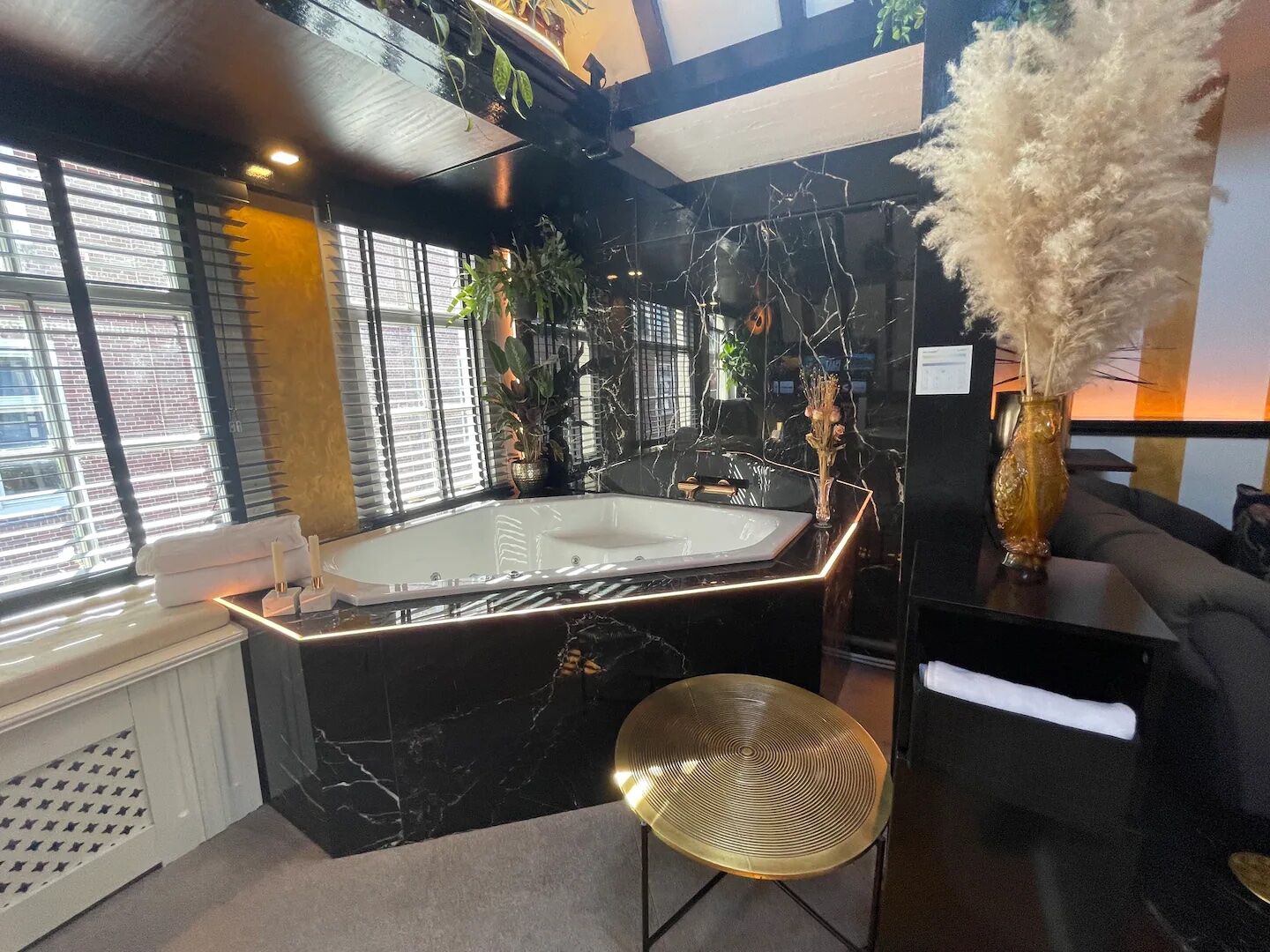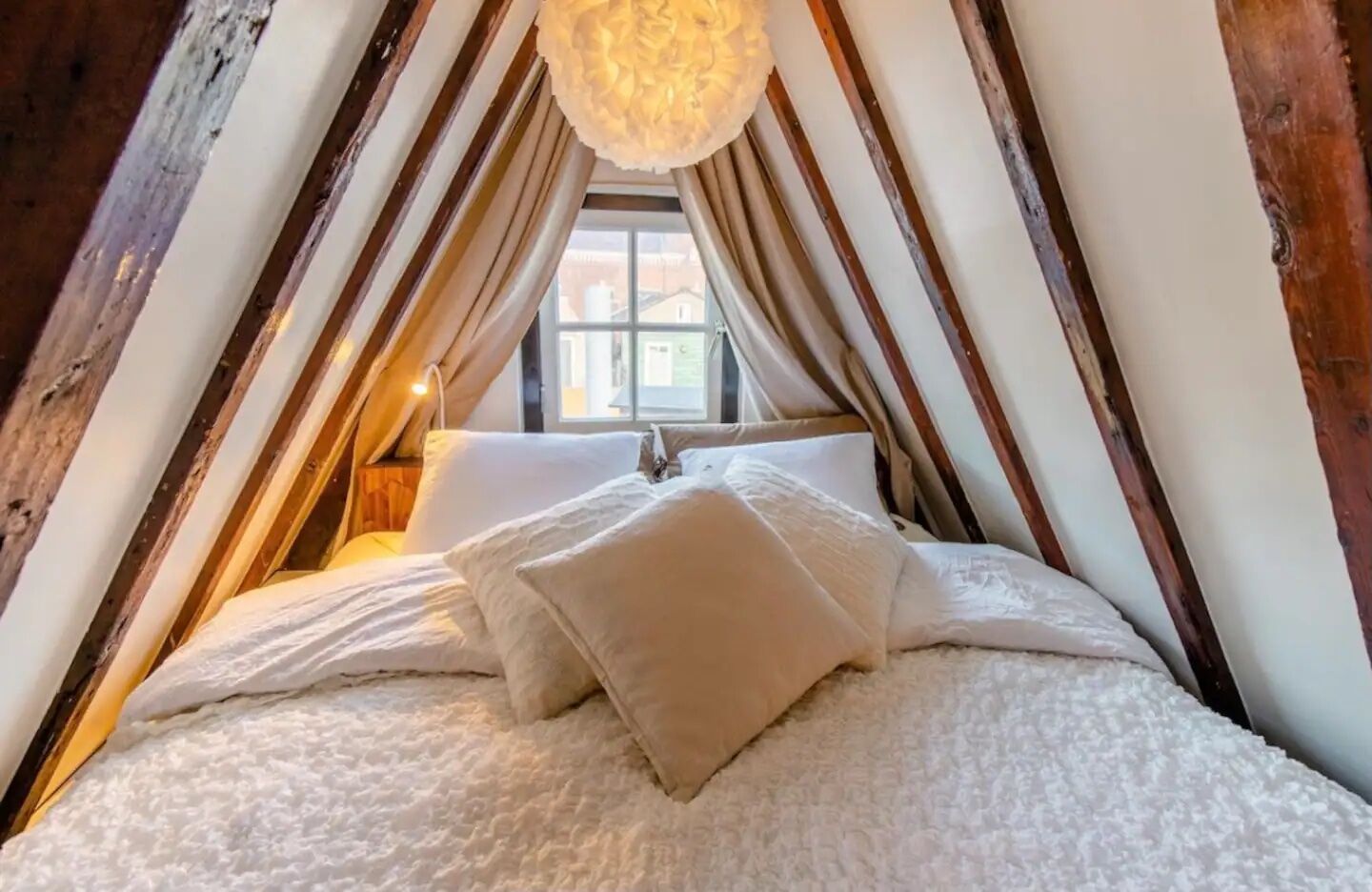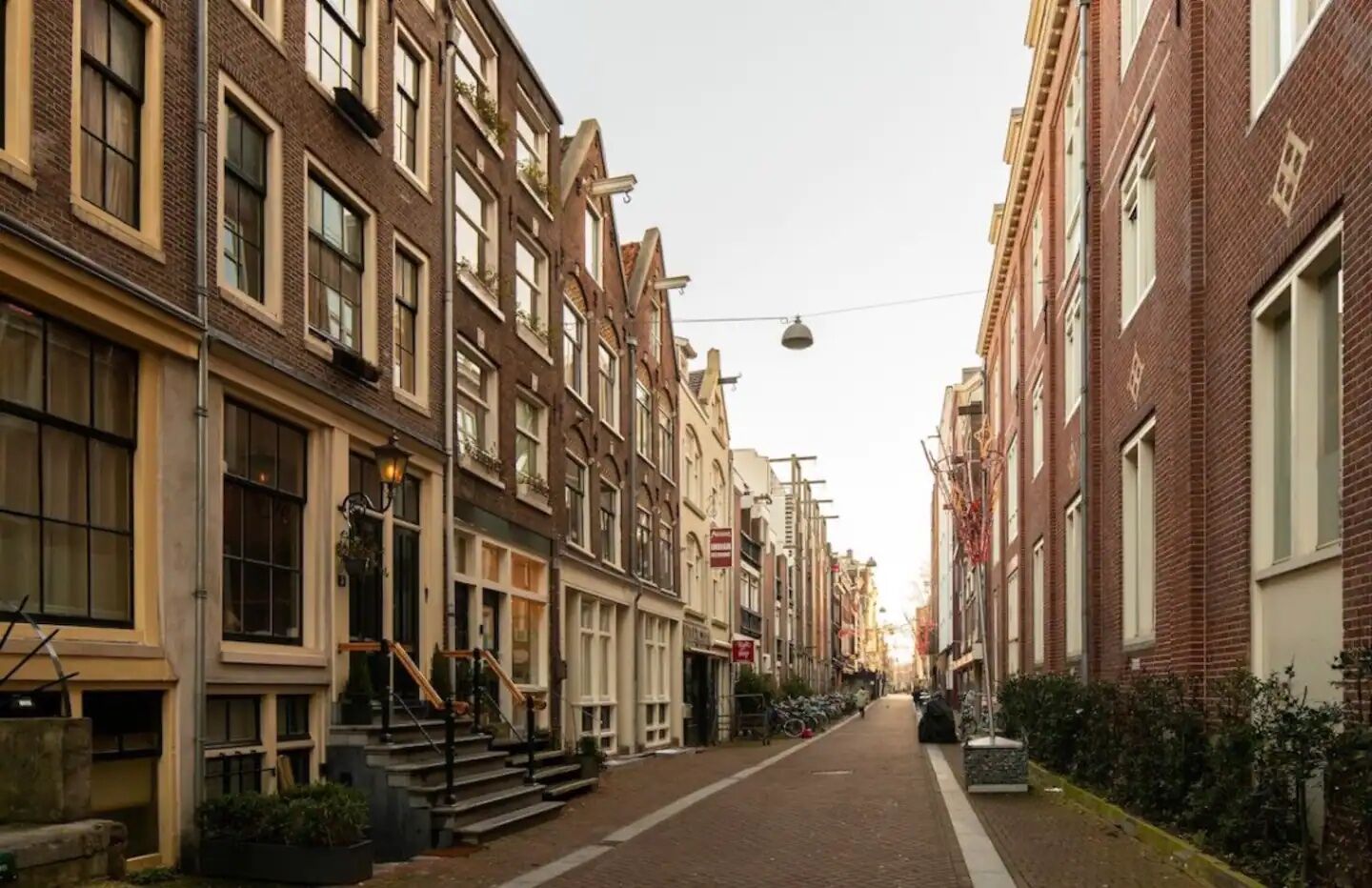 Uniquely decorated, this pet-friendly loft might just snag the title of the coolest Airbnb in Amsterdam. Filling the gable of a heritage canalside monument house, the mezzanine bedroom peers over the Jacuzzi tub and living space. Step onto the roof deck and linger over a glass of wine with one of the best views in town.
Two guests, one bedroom
Price: $287 per night
Top Airbnbs in Amsterdam Oost and Museumkwartier
Luxe design loft with sauna and home cinema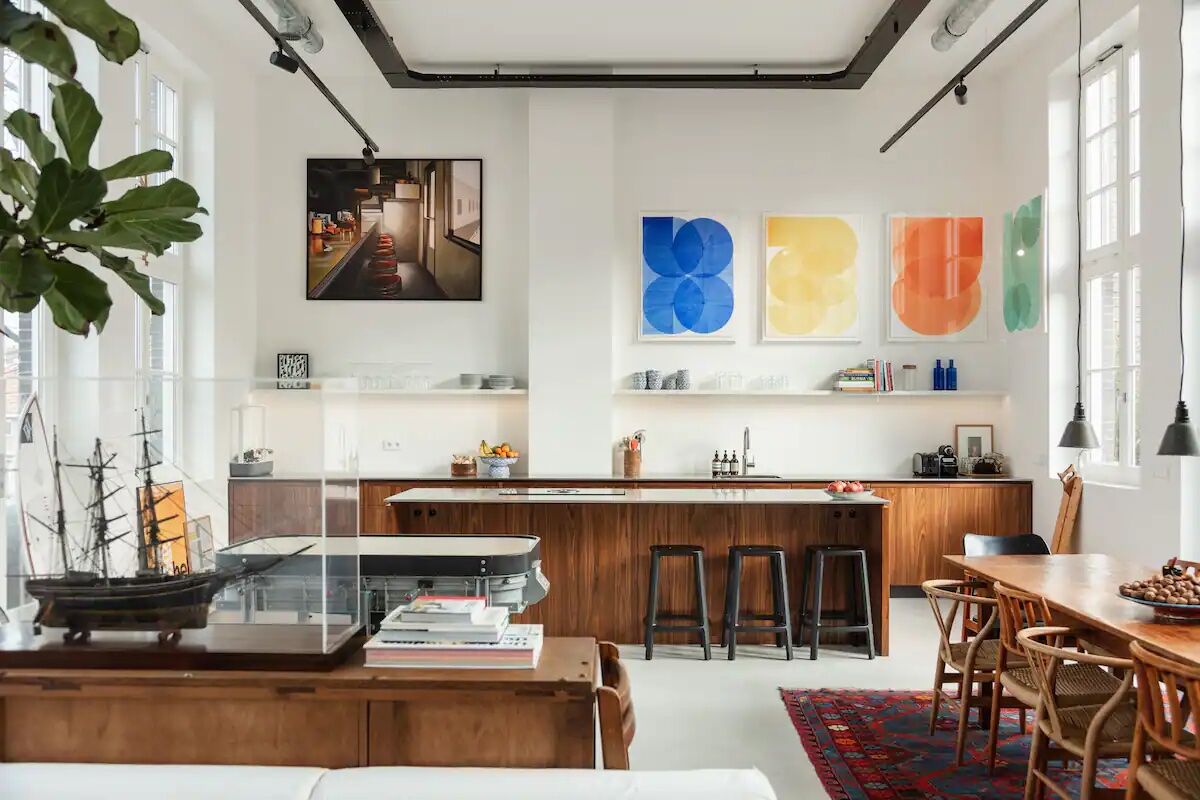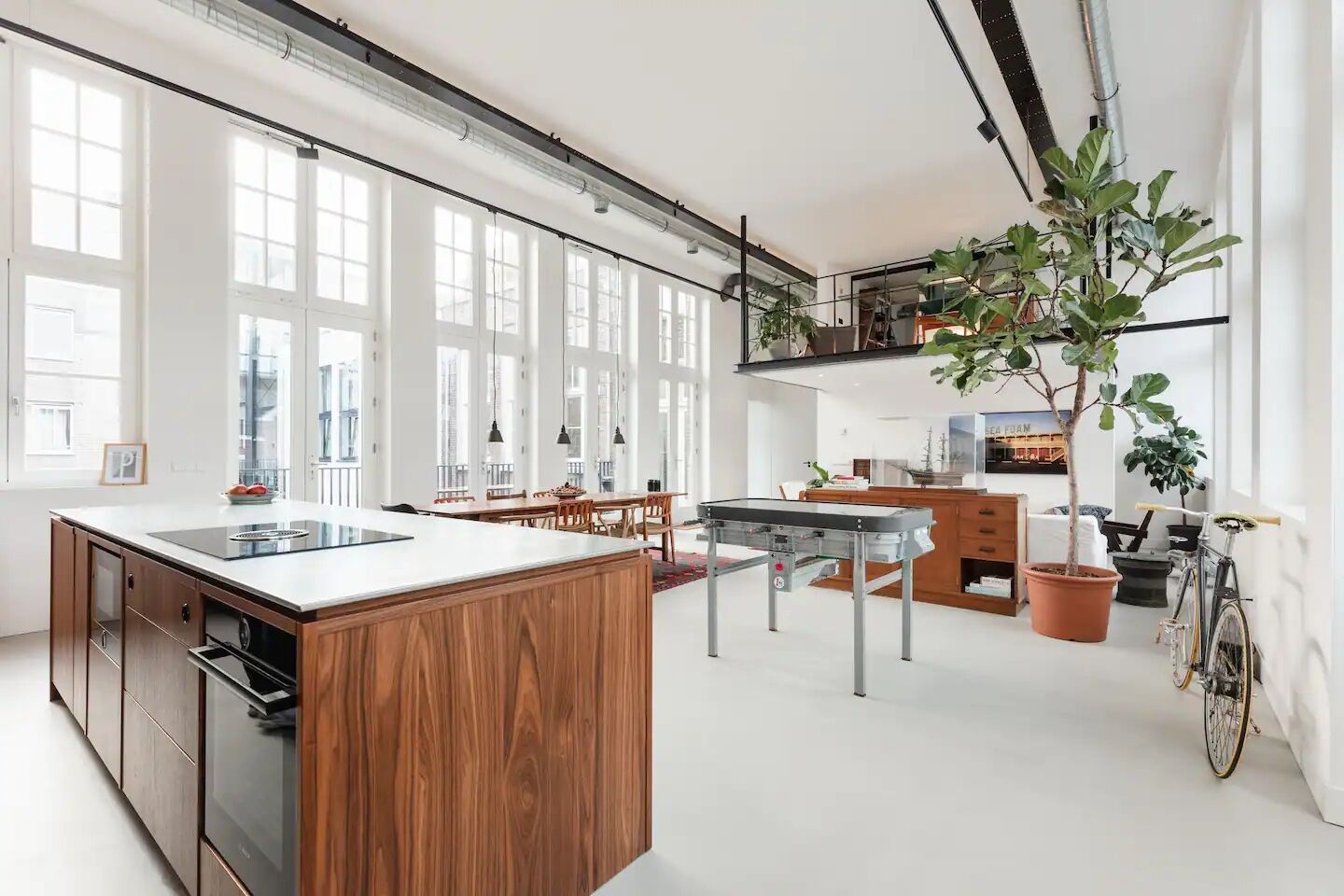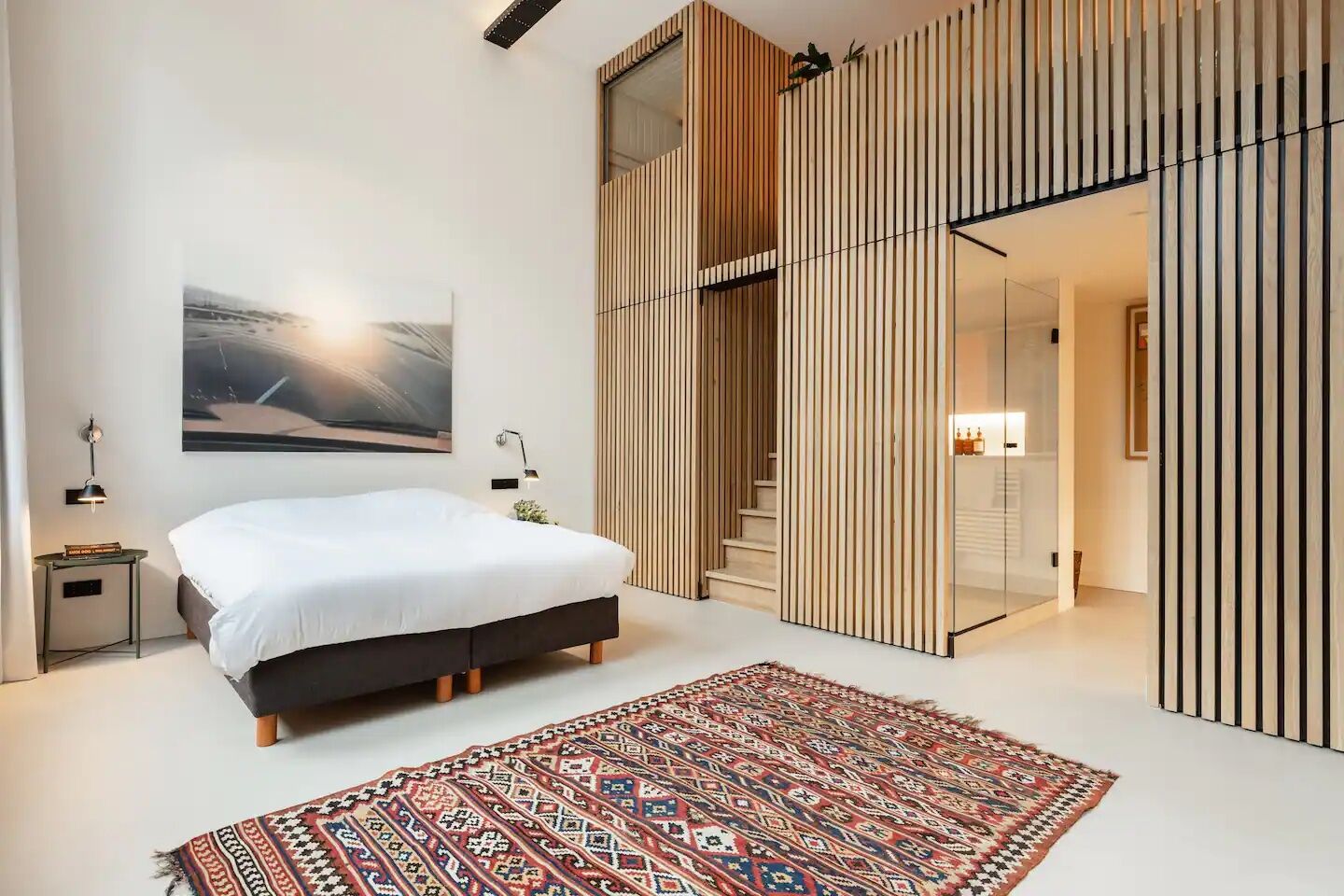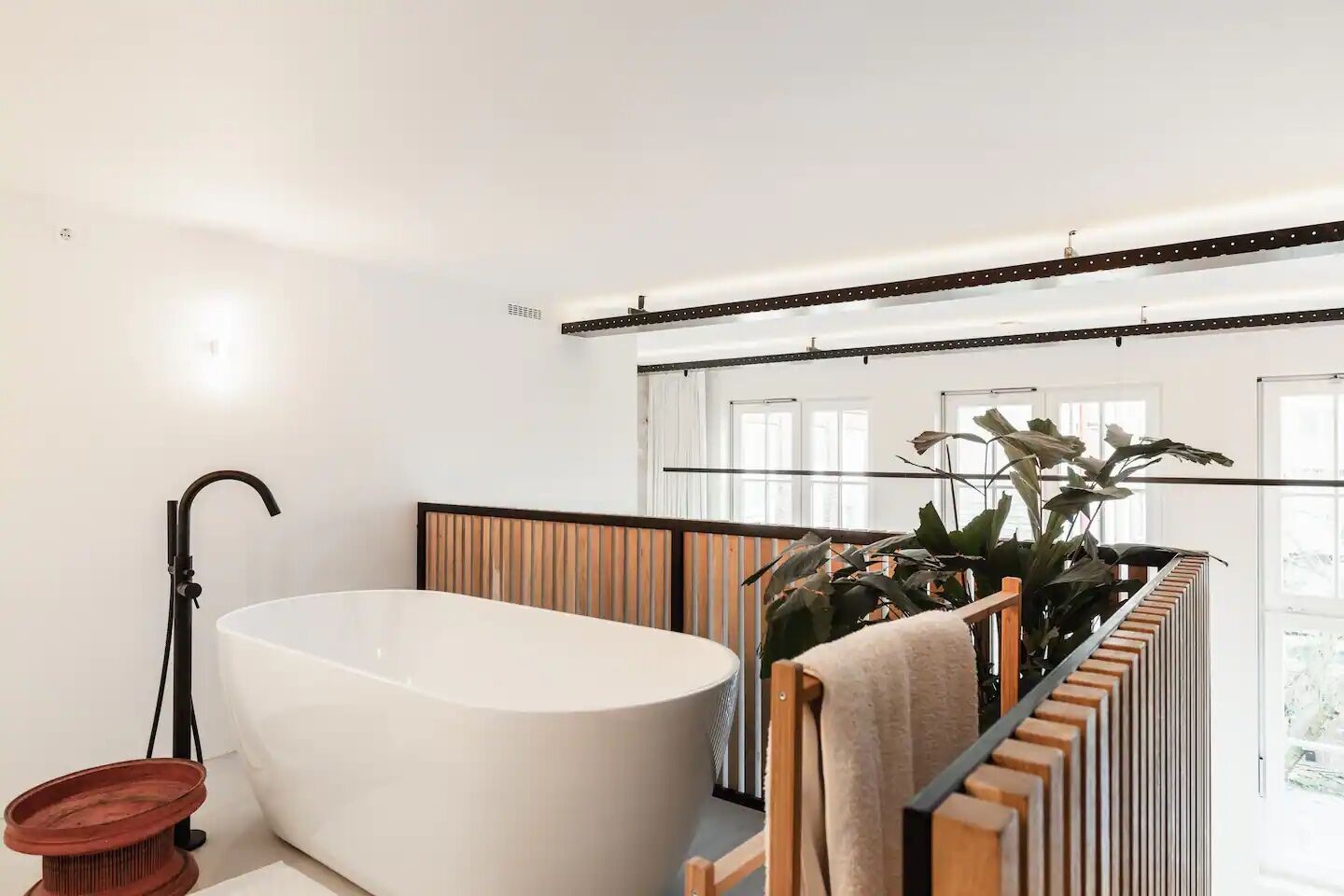 Pamper yourselves at this luxurious Airbnb in Amsterdam East with a sauna and sunny balcony. Once used as a school, the building has been meticulously remodeled into spacious apartments. High ceilings and an office on the mezzanine create a unique sense of space while all amenities are of superior quality. After a day of sightseeing, flop into the home movie theater with a bucket of popcorn.
Four guests, two bedrooms
Price: $601 per night
Family townhouse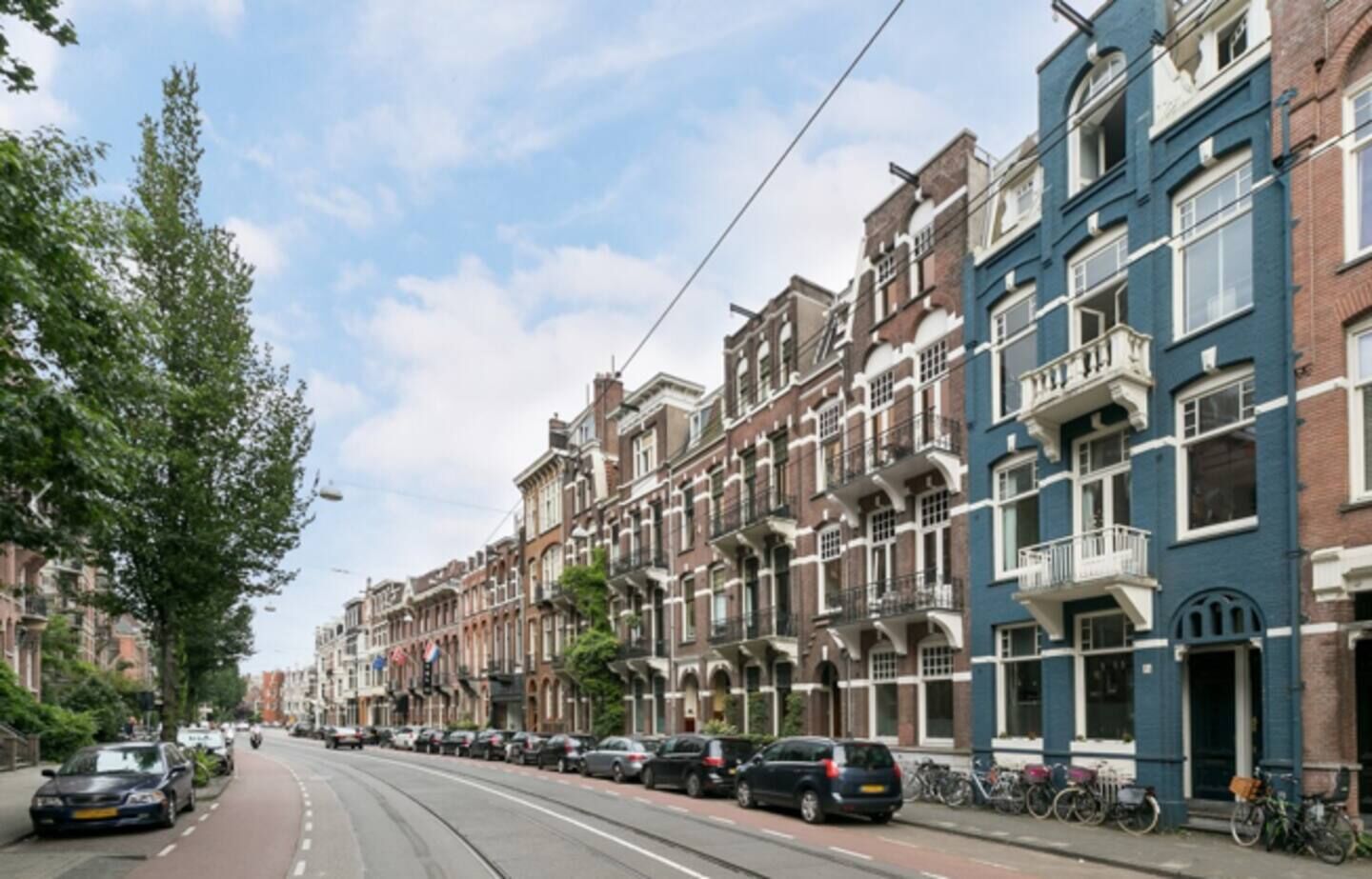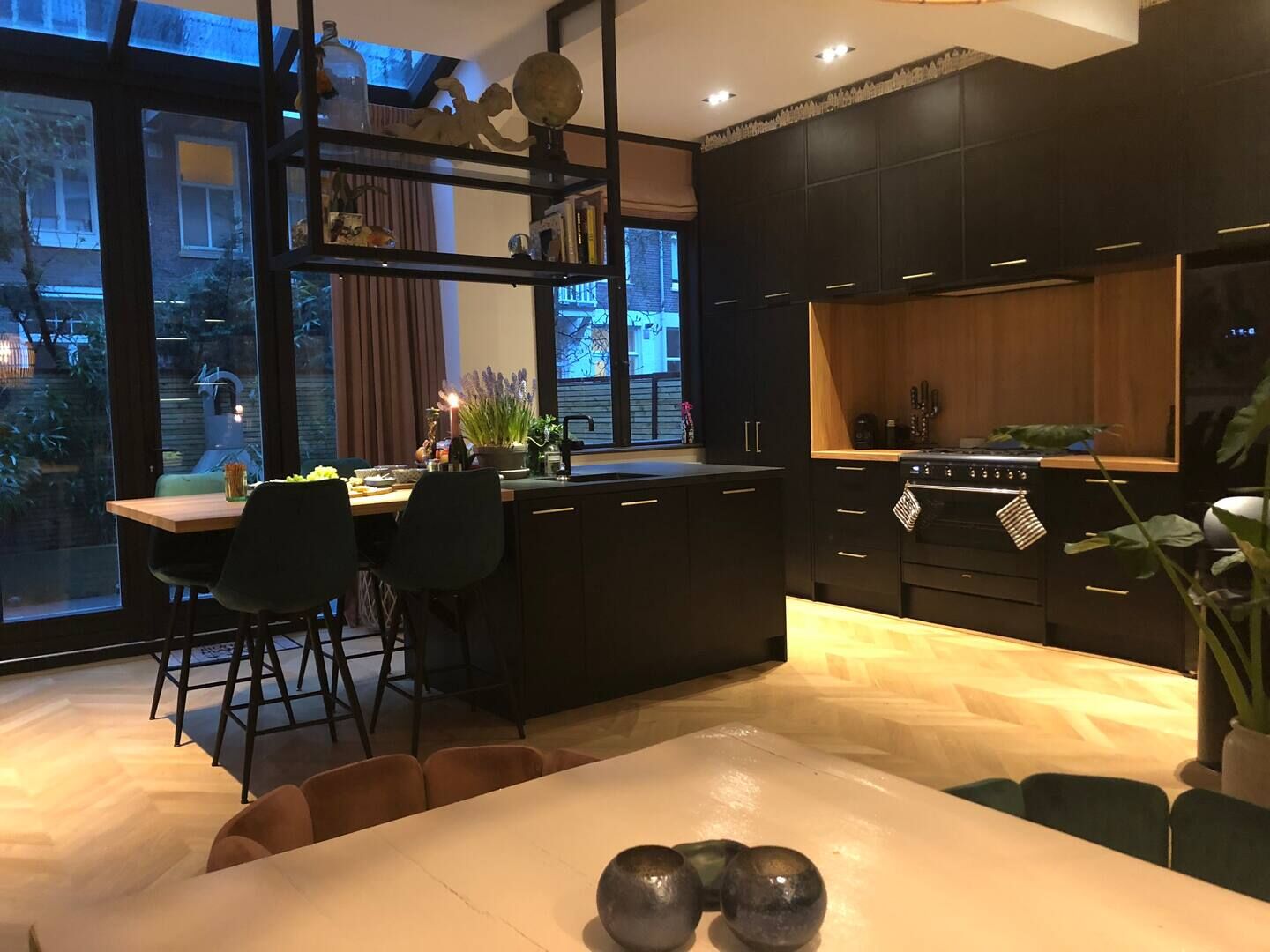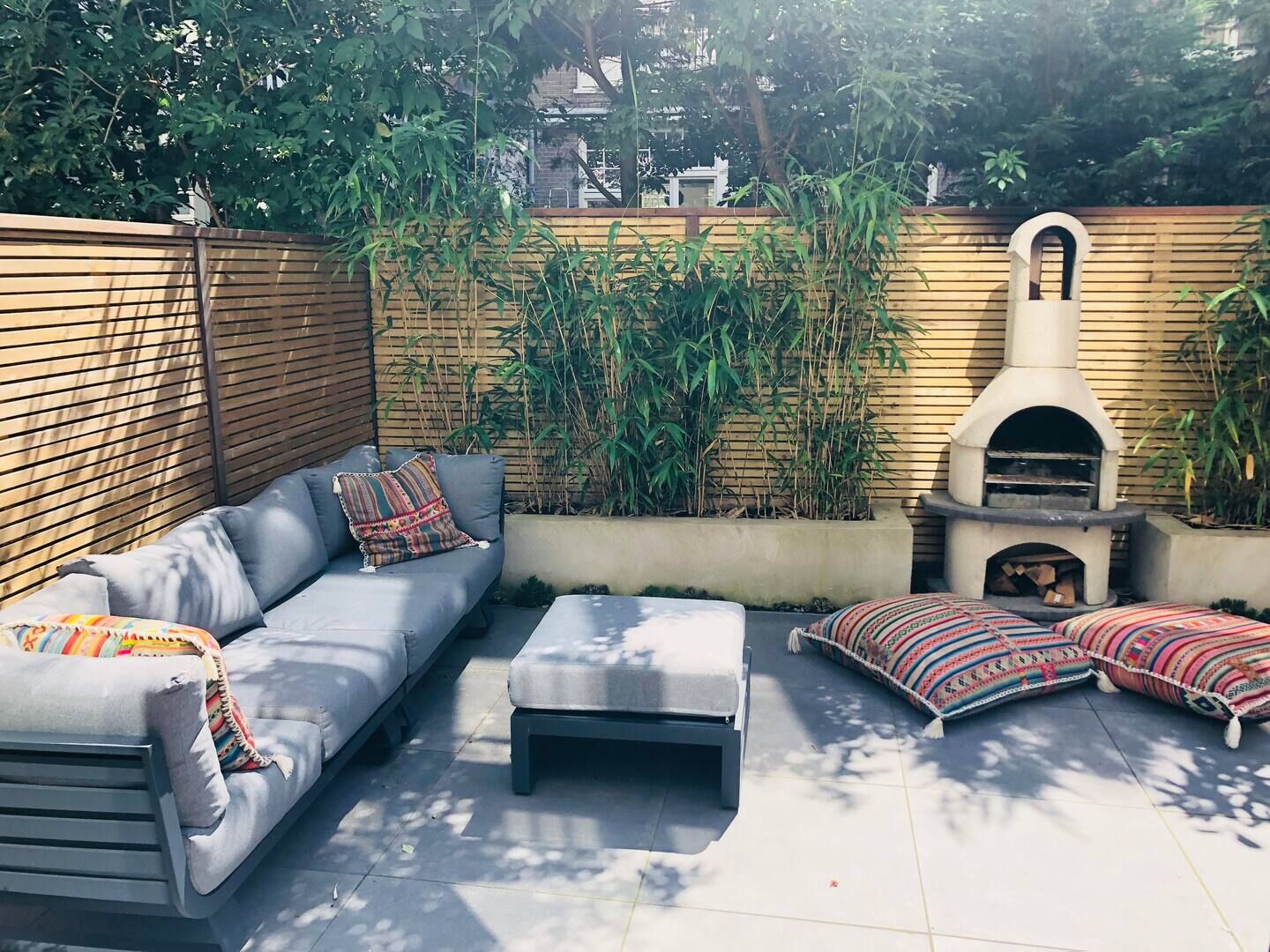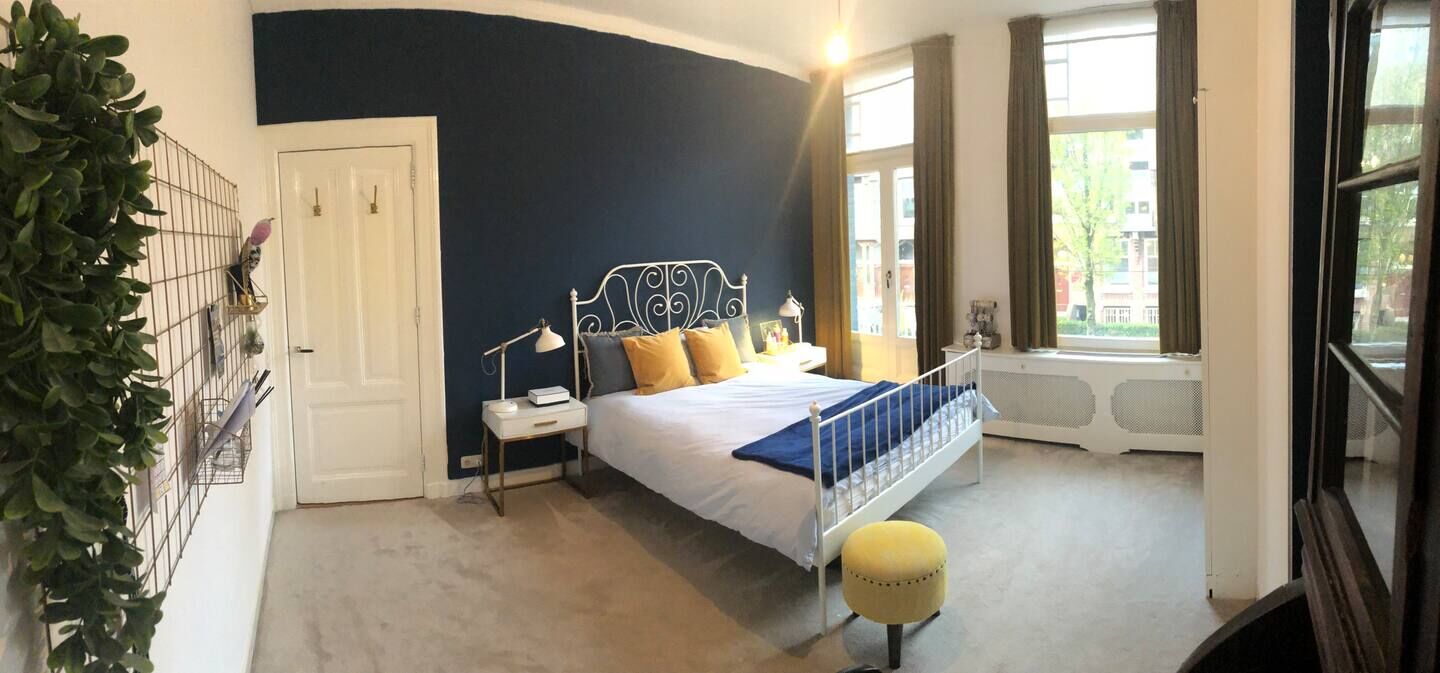 This family-friendly Amsterdam Airbnb in Oud-Zuid is suitable for larger groups eager to connect with the galleries of the Museumkwartier. Channeling a typical 18th-century residence, the house is laced with top-end modern conveniences. Besides the cozy lounge, the private garden with a fireplace is a joy after a busy day biking around the city.
Eight guests, five bedrooms
Price: $892 per night
De Pijp, Amsterdam, Airbnbs
Amazing luxurious sunny houseboat on Amstel River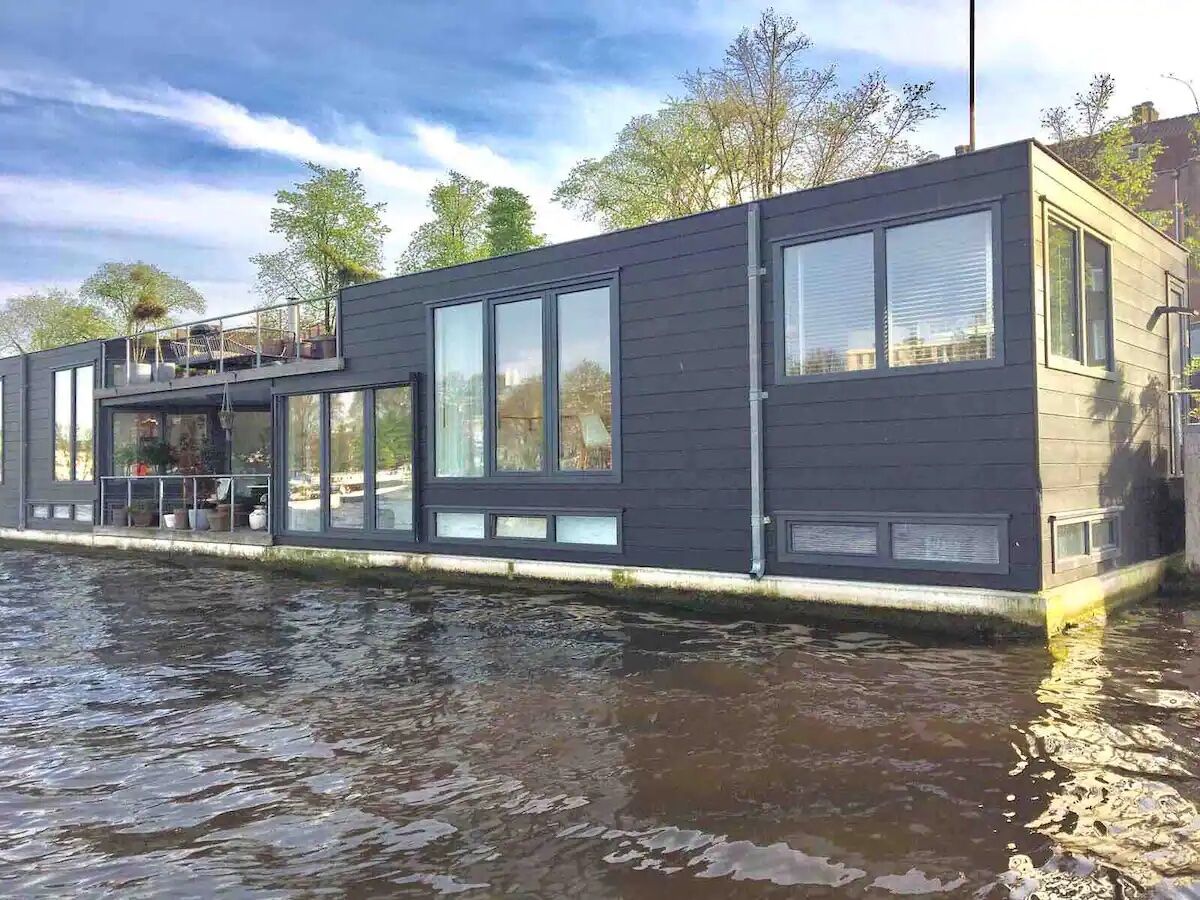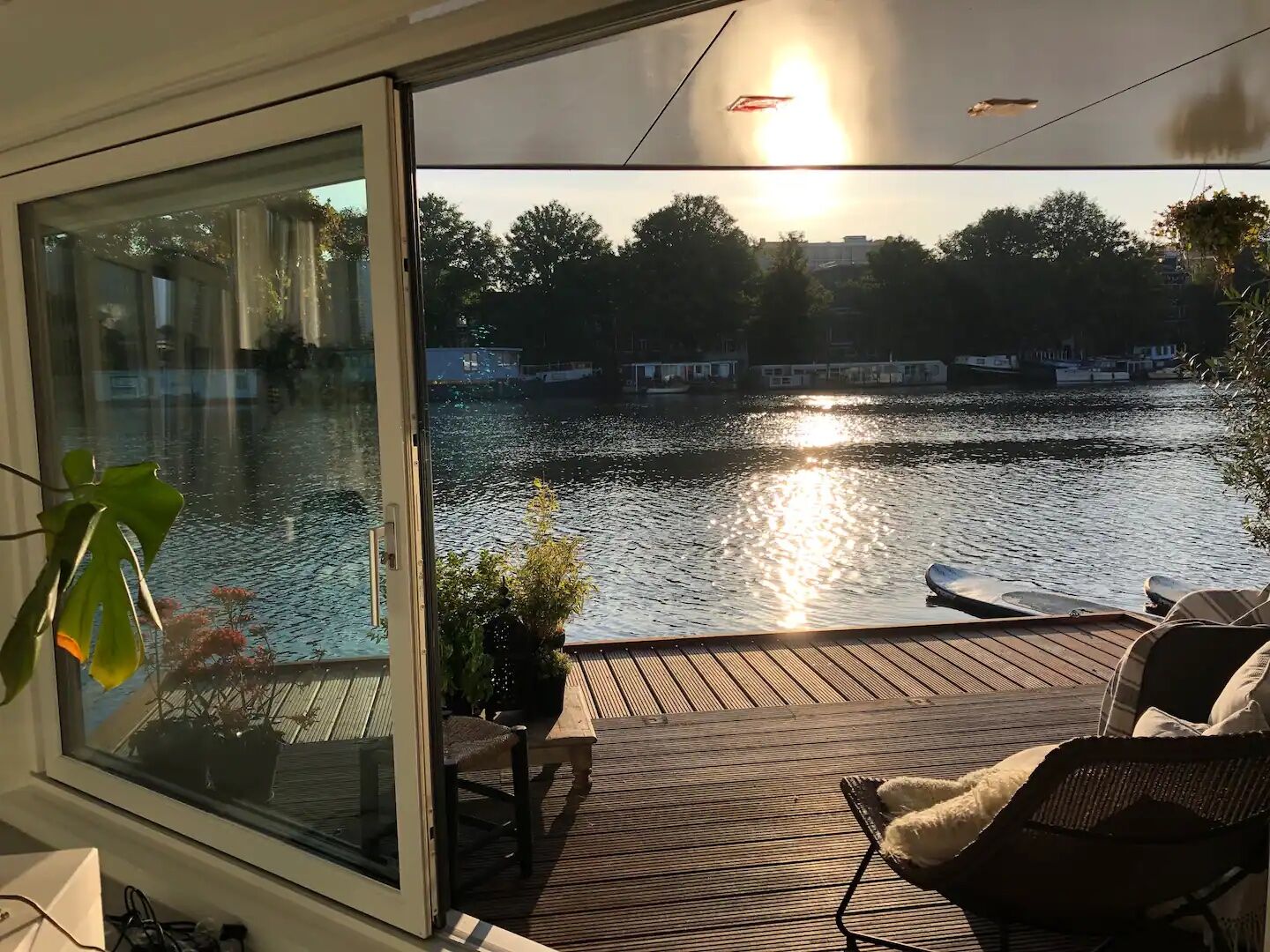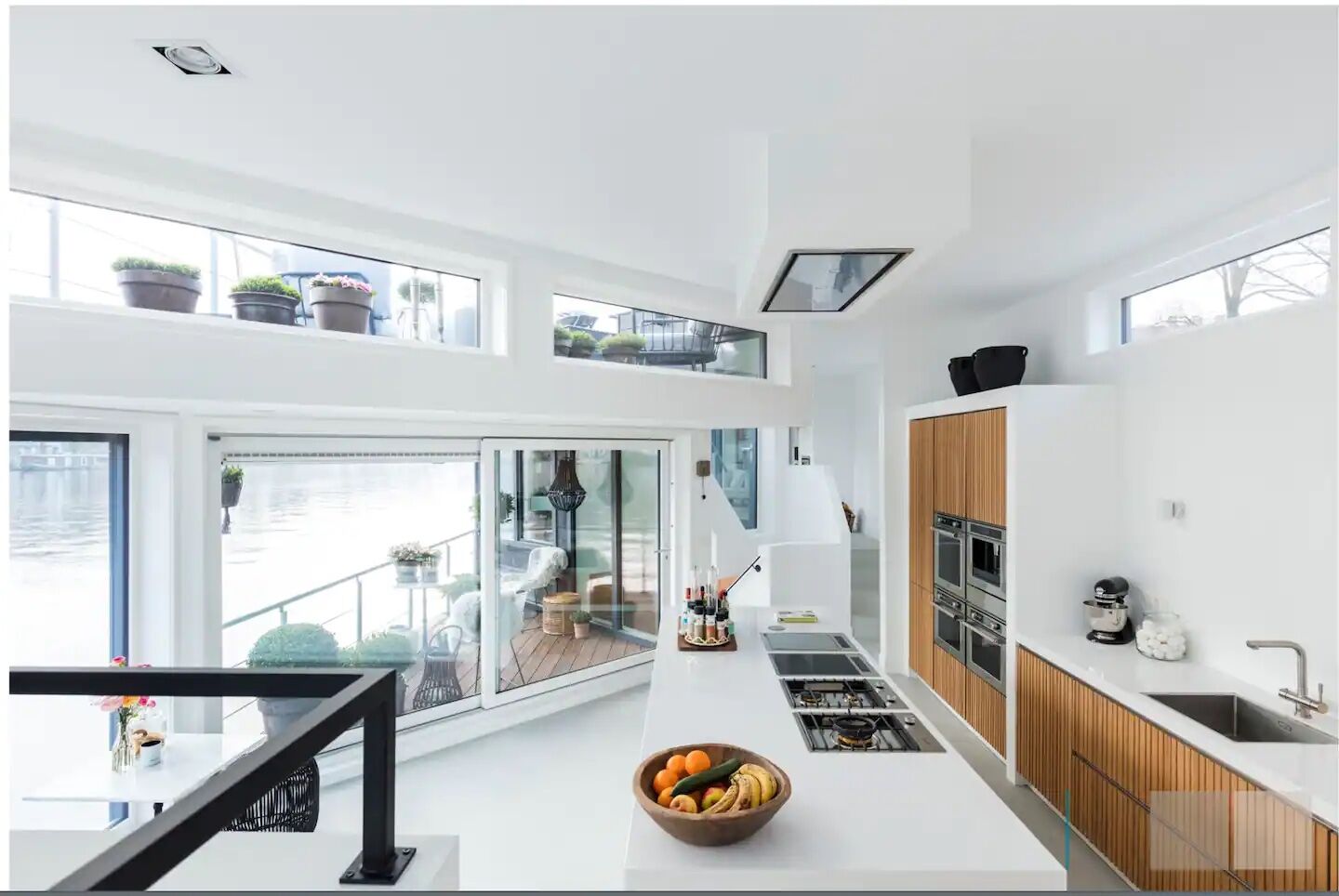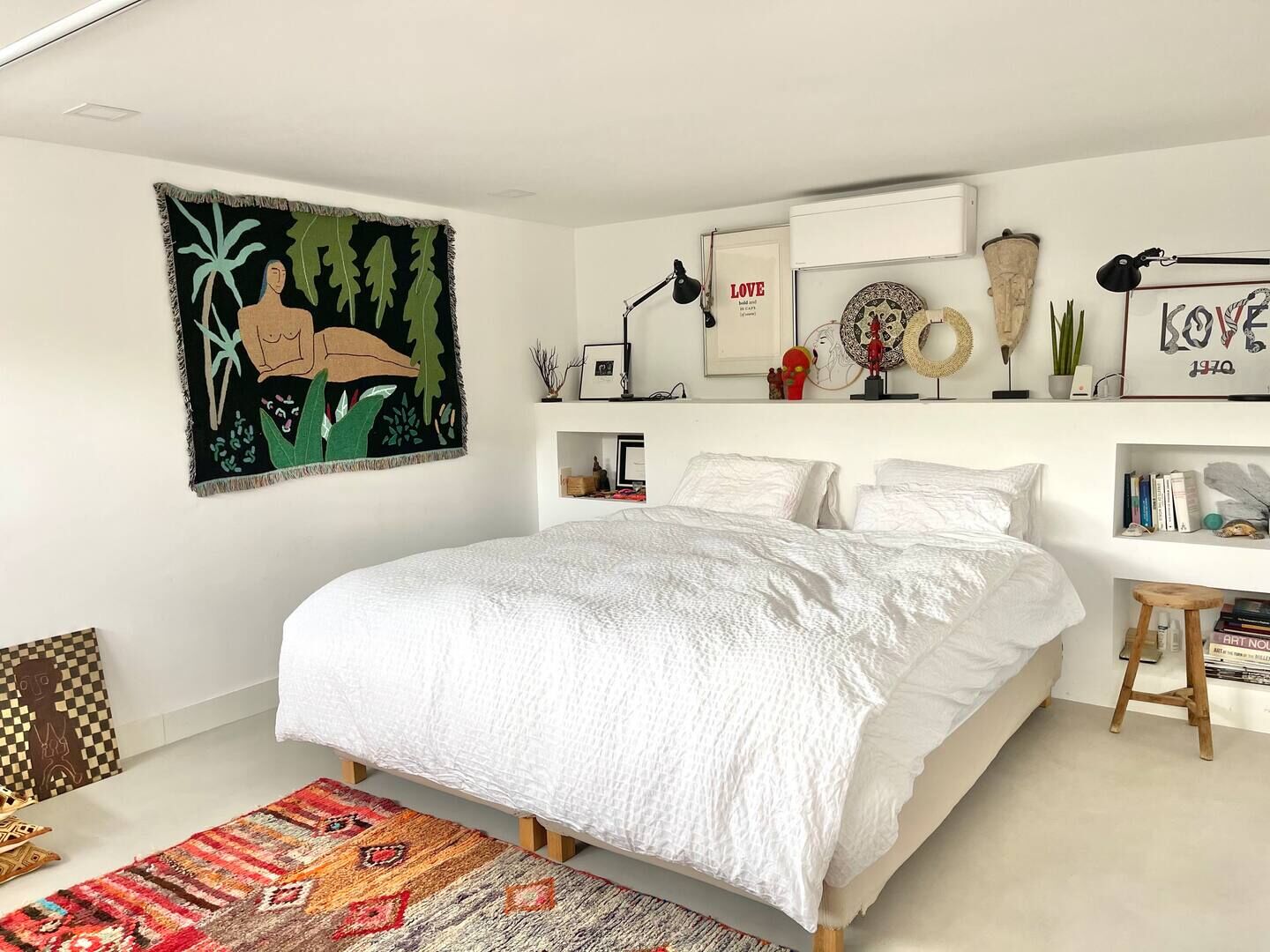 Merging boat and villa elements, this houseboat Airbnb in Amsterdam on the Amstel River is a one-a-kind experience. Roomy interiors are festooned with quirky works of art while the gourmet kitchen overlooks the water. Settle into one of the countless terraces to soak up the views (it's particularly special at sunset) and don't be afraid to jump in for a swim. The host provides standup paddleboards to elevate your stay.
Four guests, two bedrooms
Price: $741 per night
Luxurious two-floor apartment with roof terrace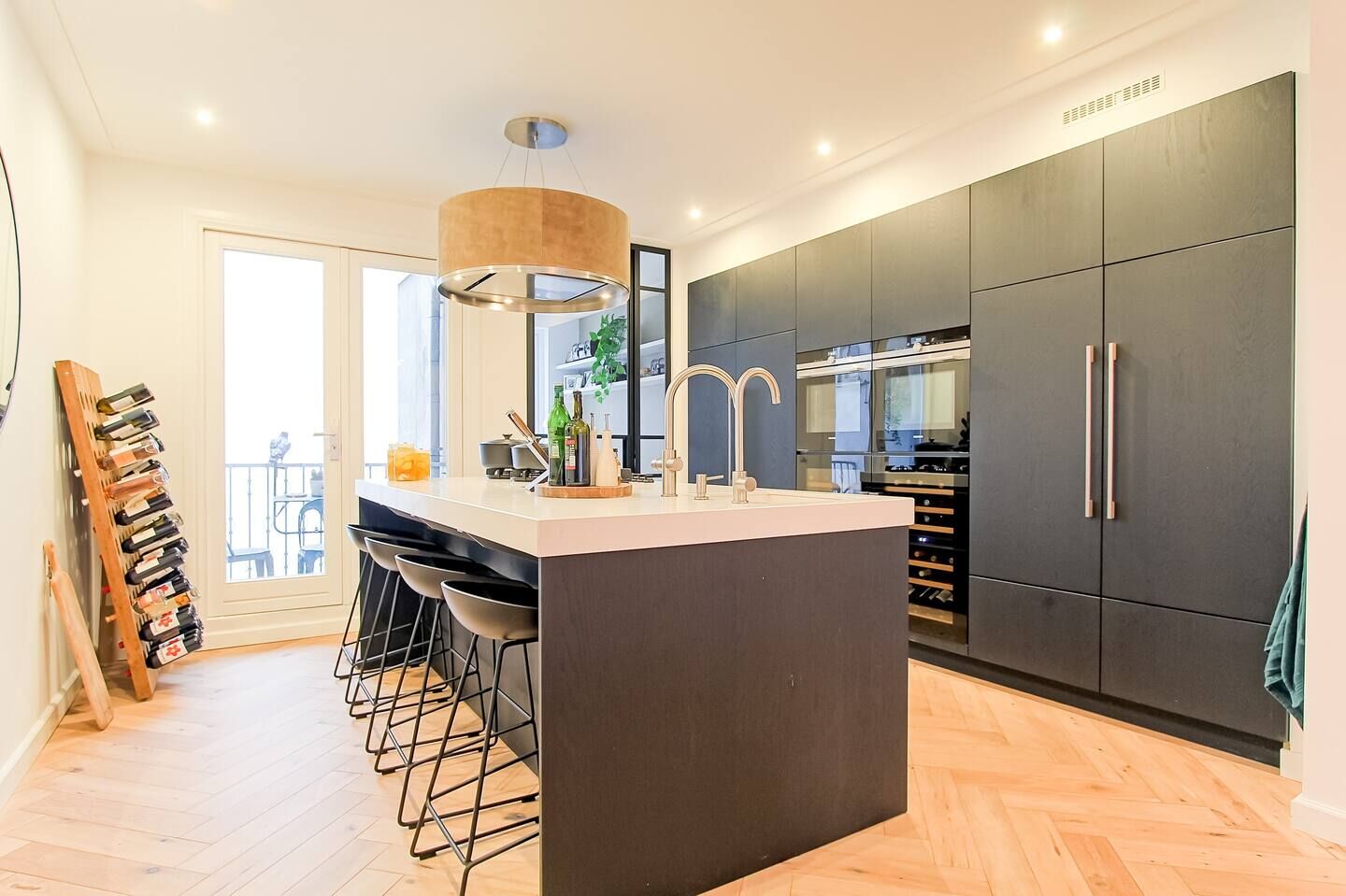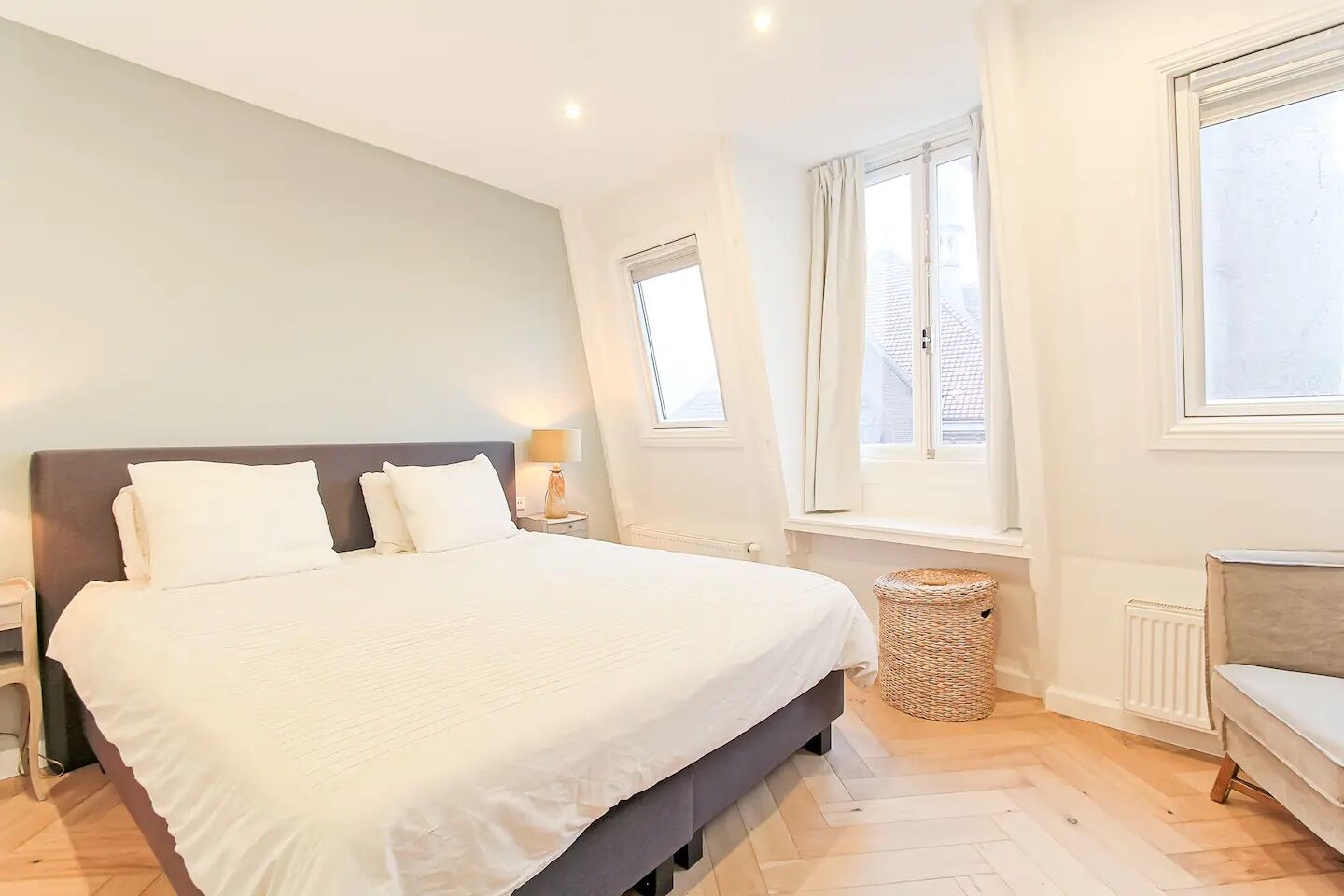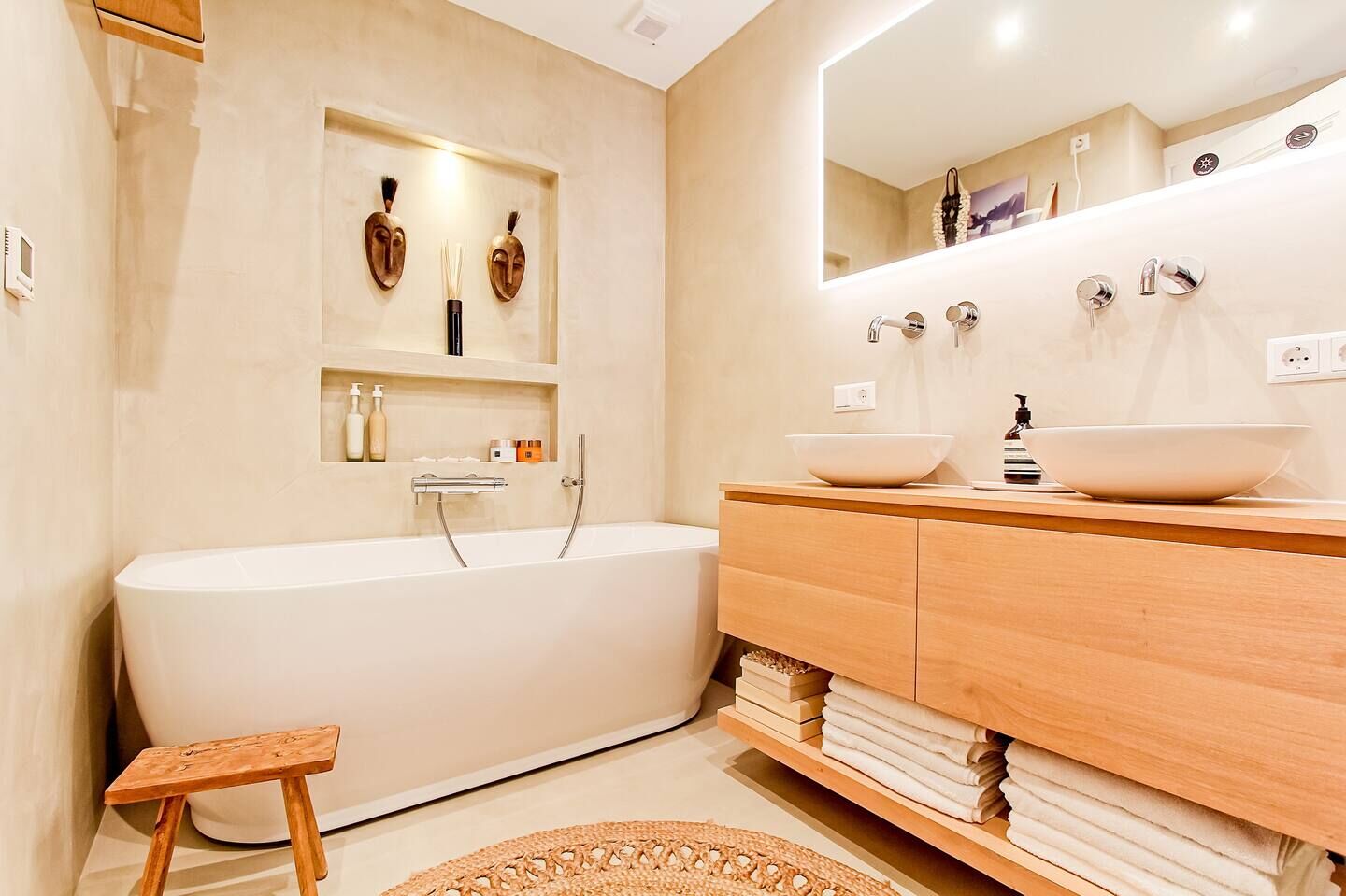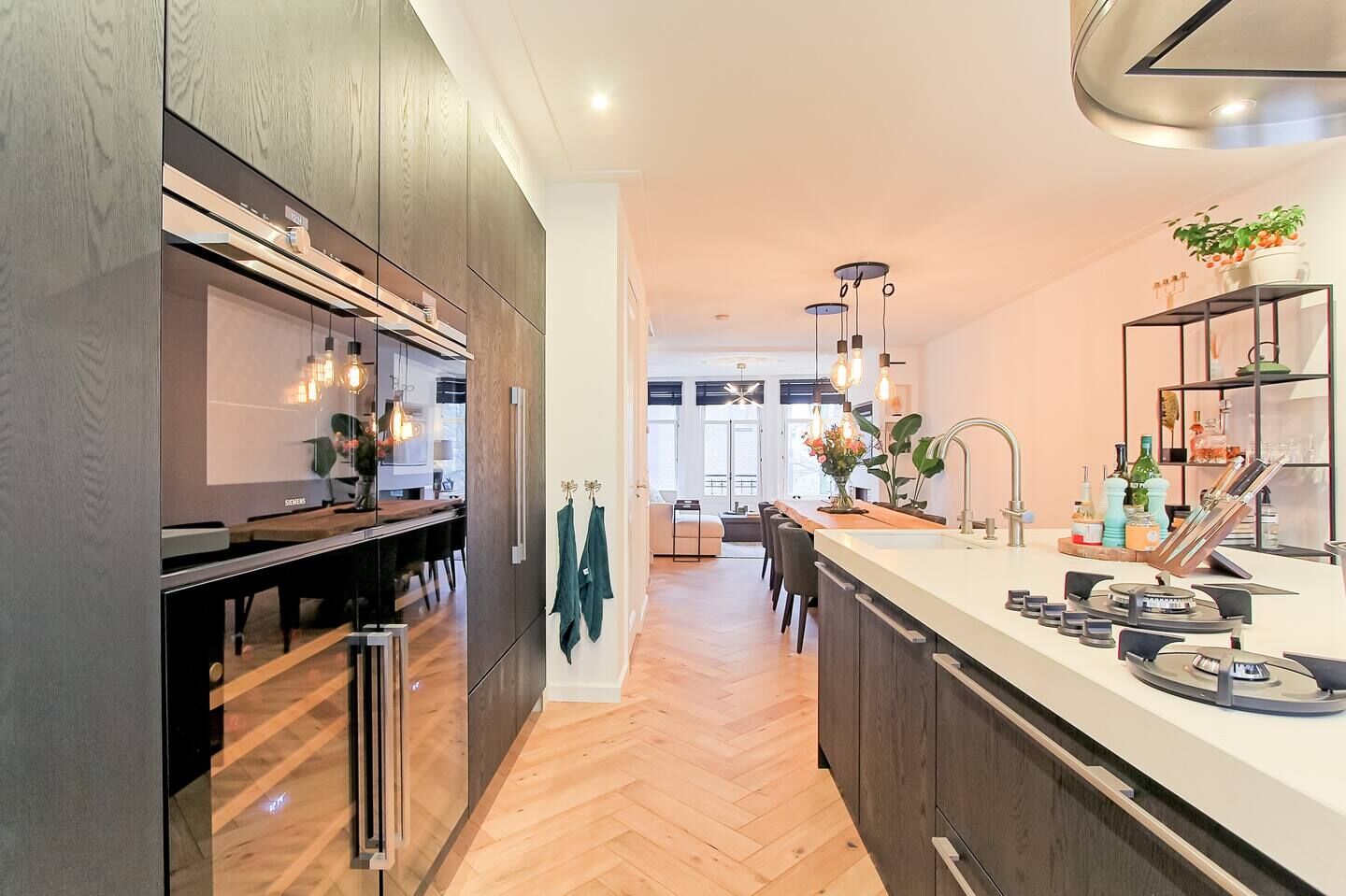 Beautifully appointed with plush furnishings and a spa-like bathroom, this open-concept apartment will recharge your batteries. Whip up meals in the chef-standard kitchen and retreat to the roof for al fresco suppers above the streets of the Pijp: often compared with the Latin Quarter of Paris.

Four guests, two bedrooms
Price: $695 per night