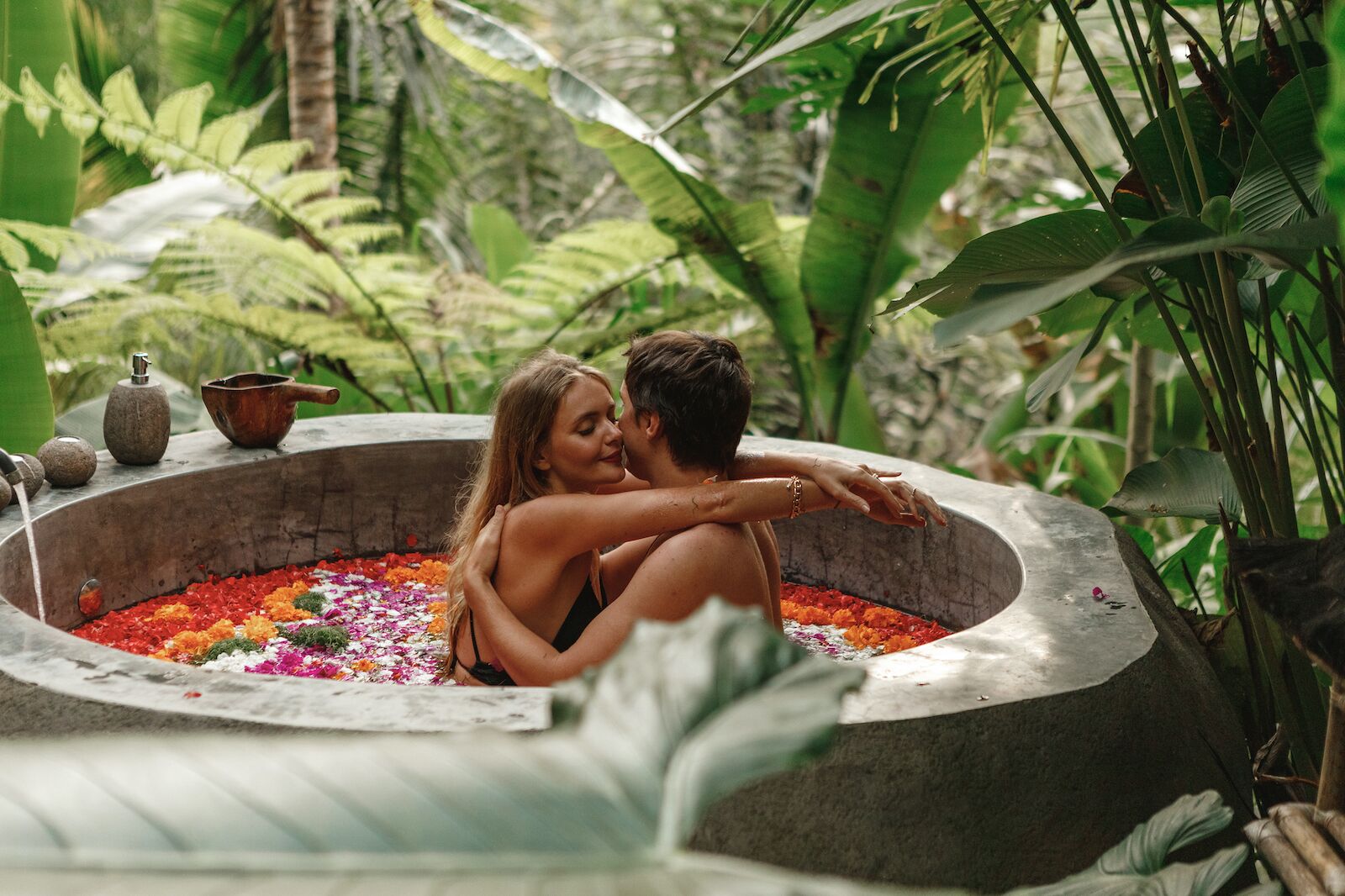 A trip to Bali isn't complete without experiencing a traditional flower bath. These baths are part of an ancient Balinese healing tradition that dates back centuries. Among the myriad of temples, beaches, and activities that the island has to offer, Bali flower baths stand out as one the best most pleasurable experiences on the island.
There are many benefits to having a flower bath, both for your body and your mind. The flowers and herbs used in the baths have natural revitalizing and cleansing properties. Flower baths are said to promote feelings of peace and well-being, and leave you feeling refreshed and rejuvenated.
As the name suggests, flower baths involve bathing in water that is filled with flowers. These baths are usually taken outdoors in natural settings such as forests or rice paddies. The most popular type of flower used is jasmine, as its fragrance is said to have relaxational properties. Other popular choices include frangipani and lotus flowers. Most flower baths use jasmine or frangipani flowers because they have a pleasant aroma and look beautiful floating in water.
The best place to take a flower bath is at a spa. Spas typically offer different types of baths as part of their services, so be sure to ask about what kinds of baths are available when making your appointment. When you arrive for your appointment, you'll be asked to remove your clothes and put on a sarong (a traditional Indonesian cloth wrap), a swimsuit. You'll then be led to the location of your bath where you can get in and relax.
At some spas, you will be offered a complimentary tea service with your Bali flower bath, or a custom flower design for an extra charge. Most spas also will also offer additional services like body scrubs and massages, and there is often a pool on site too.
Once your time is up, you'll be given a bucket so that you can splash water over yourself and wash off the flower petals. Whether you're looking for a unique way to experience local culture or simply want to relax after exploring all that Bali has to offer, be sure to add flower baths to your itinerary. Just make sure to book an appointment in advance so that you don't miss out on this romantic experience.
The best spas where you can experience a flower bath in Bali
Kaveri Spa at The Udaya (Jl. Sri Wedari No.48B, Tegallantang, Ubud, Kecamatan Ubud, Kabupaten Gianyar, Bali 80571, Indonesia)
Gili Flower Bath Spa  (Jl. Pantai Gili Trawangan No.59, Gili Indah, Kec. Pemenang, Kabupaten Lombok Utara, Nusa Tenggara Bar. 83352, Indonesia)
Karsa Spa (Jl. Markandia Banyar Bangkiang Sidem Keliki, Kelusa, Kec. Tegallalang, Kabupaten Gianyar, Bali 80571, Indonesia)
Bali Merita Villa (Anyar Kelod, Jl. Tegal Cupek No.67, Kerobokan, Kuta Utara, Badung Regency, Bali 80361, Indonesia)

More like this