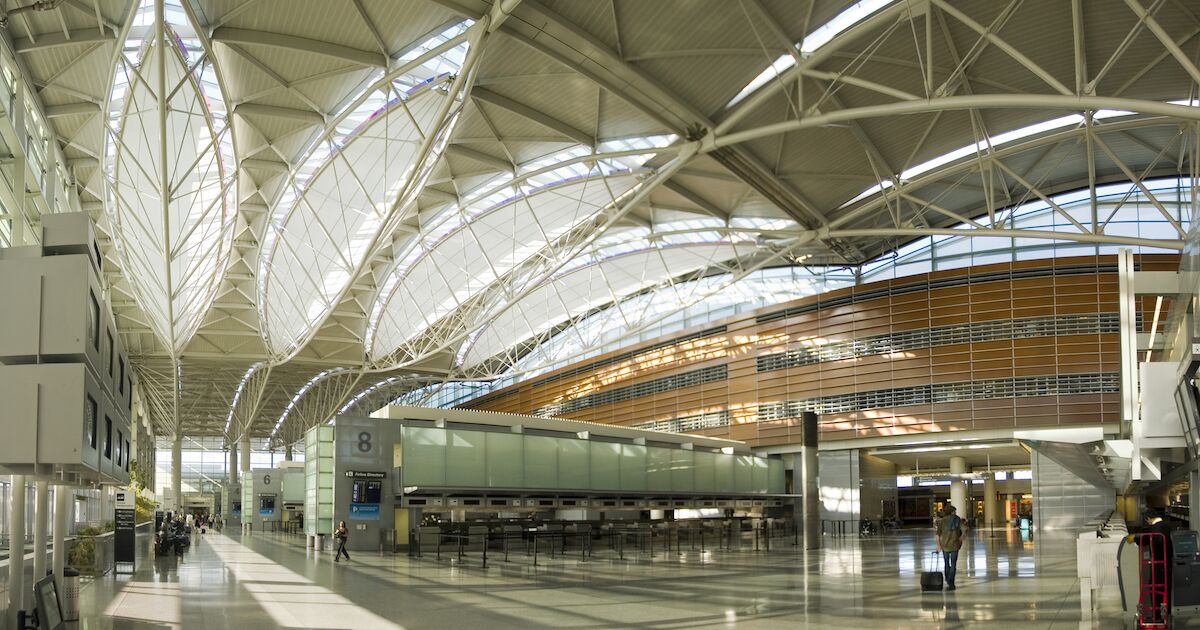 TSA lines are long, parking lots are full, and the gates are standing room only — travel is back and in full swing. And while the industry hasn't entirely recovered from the pandemic, flight prices are falling. But the experience at some airports is falling, too. J.D. Power recently published its annual customer satisfaction index rating to find the best and worst airports in North America.
Travel levels have reached 91 percent of what they were pre-pandemic. However, the industry is still struggling to hire workers, leading to flight cancellations, overcrowded airports, and consumer dissatisfaction. The index found that 58 percent of airport travelers find the terminals moderately to severely crowded. And what seems like a continuous problem made worse, airport food is far too expensive (consider the $27 airport beer).
The study categorized airports by size: mega, small and medium. Mega airports were defined as having at least 33 million passengers every year. Minneapolis snagged first place, scoring 800 out of 1,000, while San Francisco International Airport took second with 796 points, and Detroit Metropolitan Wayne County Airport (791) and John F. Kennedy International Airport tied for third with 791 points.
Best mega airports in North American
Minneapolis-Saint Paul International Airport
San Francisco International Airport
Detroit Metropolitan Wayne County Airport
John F. Kennedy International Airport
Harry Reid International Airport
Worst mega airports North American
Newark Liberty International Airport
O'Hare International Airport
Los Angeles International Airport
Boston Logan International Airport
Toronto Pearson International Airport
Large airports were defined as having 10 to 32.9 million passengers per year. Tampa International Airport earned first with a score of 846 and was also the highest-ranking airport overall. John Wayne Airport in Orange County, California, scored 826, and Dallas Love Field barely trailed behind with 825 points.
Best large airports in North American
Tampa International Airport
John Wayne Airport, Orange County
Dallas Love Field Airport
Louis Armstrong New Orleans International Airport
Raleigh-Durham International Airport
Worst large airports in North American
Philadelphia International Airport
Daniel K. Inouye International Airport
Kansas City International Airport
LaGuardia Airport
St. Louis Lambert International Airport
To create the index for North America's and worst airports, J.D. Power compiled the results of 26,529 surveys from August 2021 to July 2022 from US or Canadian residents that traveled through at least one airport, including connecting flights, in the US or Canada within 30 days of taking the survey. The survey covers both departure and arrival experiences and measures overall traveler satisfaction in mega, large
and medium North American airports using six critical measures for a total of 1,000 points: terminal facilities; airport arrival/departure; baggage claim; security check; check-in/baggage check; and food, beverage and retail.