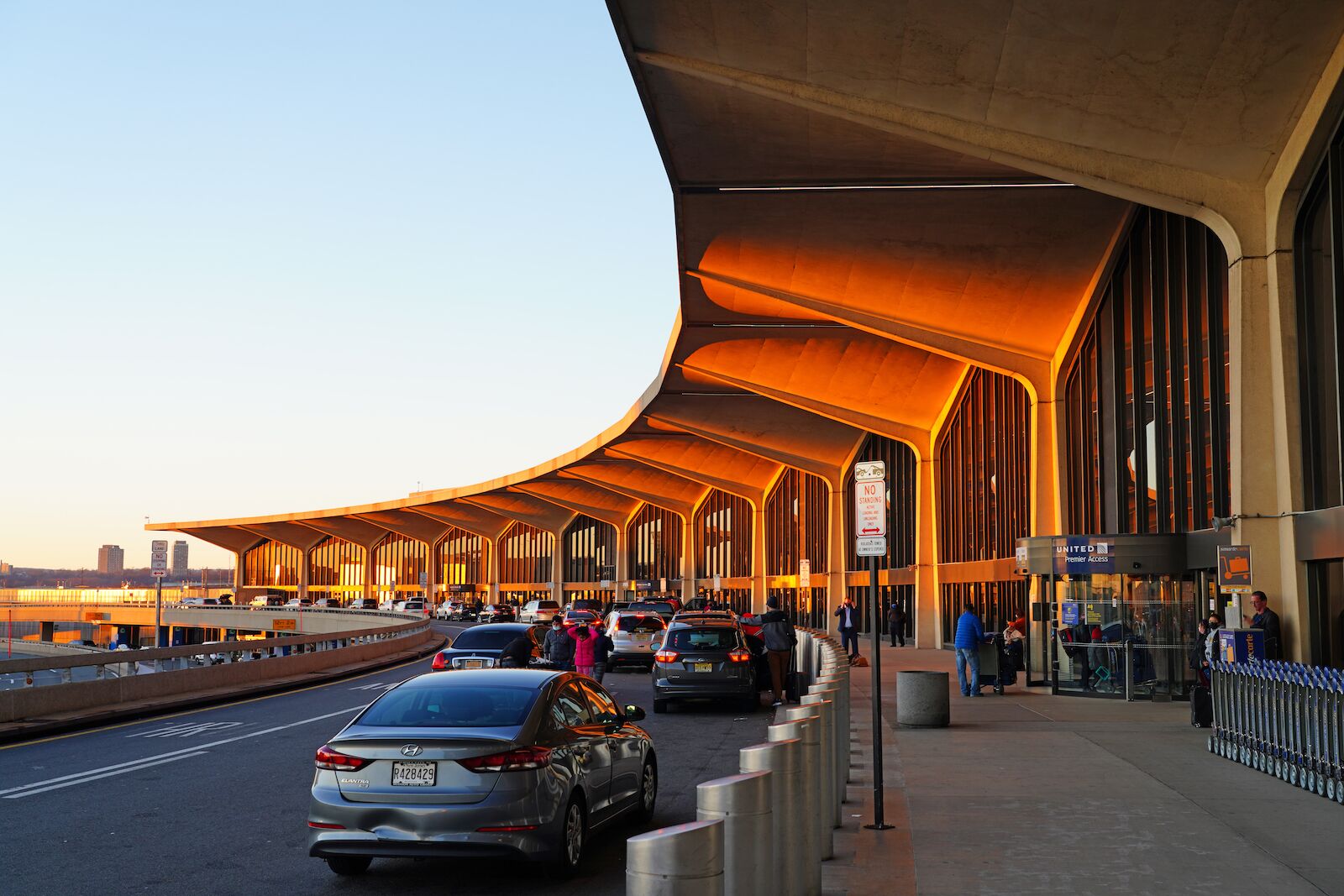 If you're headed on a flight to New York, you're typically looking at three airport options: John F. Kennedy International Airport (JFK), LaGuardia Airport (LAG), and Newark Liberty International Airport (EWR). EWR has become a staple even though it's in New Jersey because of its proximity to New York City — it's closer to some parts of Manhattan than the JFK airport in Queens. And yet the International Air Transport Association (IATA) has decided that EWR will no longer be considered a New York City airport as of October 3. A tweet with a memo from Lufthansa Airlines confirmed by Travel+Leisure explained the IATA's new standard for coding multi-city airports.
NYC will not include EWR
CC @WandrMe @AirlineFlyer @crankyflier pic.twitter.com/phhehWQpKJ

— CH (@tdh18ny) September 7, 2022
So what does this mean for travelers headed to New York? For one, flying into EWR might cause flight prices to drop to compete, which is never a bad thing. Scott Keyes, CEO of Scott's Cheap Flights, told Travel + Leisure that the major impact on travelers is likely that the new designation will make it more challenging to change flights from the other airports in New York.
"Currently, many airlines allow travelers to switch flights within a city code — say, from arriving in JFK to arriving in LGA — without a penalty, Keyes told Travel+Leisure. "Removing EWR from the NYC city code could restrict that option for many passengers."
But even though Newark will now have its city code as per IATA, if you search flights to New York City on Google Flights or other travel websites, it's likely EWR will still show up as one of your options, so the change seems to be more of a technicality than anything.