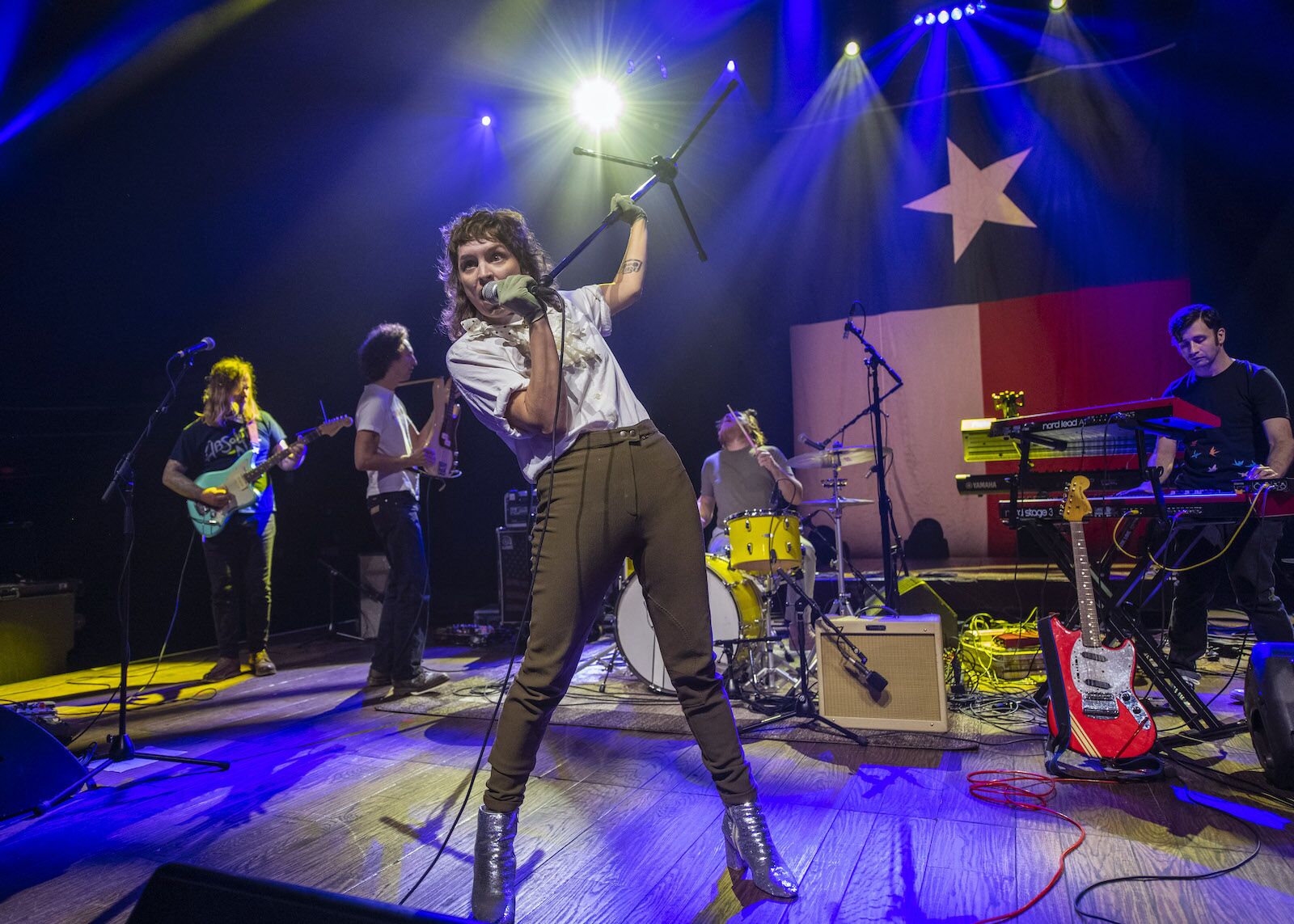 If you're planning a trip to Austin, seeing live music is a must. Austin is home to some of the best musicians in the world, and music throbs from every corner of the city. And you don't need to come visit during South by Southwest to experience it. The best part about Austin is you can pretty much head out anywhere, any night of the week and catch a great show. It has over 250 music venues—pretty great for a small town—ranging from smokey old pool rooms filled with Lone Star memorabilia, to modern venues with stadium seating. But if you're looking for some of the most hallowed places, where musicians like Jerry Lee Lewis and Willie Nelson frequented, check out this list. We've rounded up some of the best venues to catch live music in Austin, and maybe in the world, too.
The best Austin music venues all music lovers should know
1. Mohawk
Located Downtown, Mohawk hosts plenty of traveling acts but what really sets this venue apart is its design. While there is a pit below, above there are layered stands, each with a guard rail to rest your beer. Even if you show up late, you'll still get a good view of the stage, whether you're there for indie, punk, or psychedelic rock.
Where: 912 Red River St, Austin, TX 78701
2. Broken Spoke
If you're looking for a two-step dance hall, or for the best chicken-fried steak in town, head to the Broken Spoke. The stage has been graced by Dolly Parton, George Strait, and Willie himself, but the dance hall is popular among young people looking for a low key night out, Austin locals, and tourists who want to get a taste of the honky tonk spirit.
Where: 3201 S Lamar Blvd, Austin, TX 78704
3. Historic Scoot Inn
The Historic Scoot Inn opened its doors in 1871 as a grocery store and is one of the few original Austin music venues still standing. Transformed into a saloon featuring live music in the 1950s, it's still one of the best places in the city to grab a beer and a show. A separate bar inside features piano performances as well.
Where: 1308 E 4th St, Austin, TX 78702
4. Donn's Depot
A dueling piano bar in an old railroad depot? Sounds intriguing, but if that doesn't convince you, come for the live music, and stay for the dancing locals who dominate the dance floor all night. Oh, and don't forget that the whole place is decked out in Christmas decorations. No matter the night, Donn's is a great spot to hit the floor and listen to some live music. But if Donn and the Station Master's are on, you're in for a real treat.
Where: 1600 W 5th St, Austin, TX 78703
5. Stubb's BBQ
Right across the street from Mohawk is Stubb's BBQ. This combination restaurant and music venue hosts a gospel brunch, concerts, and serves barbecue. While it doesn't have stands, there is no spot without a good view. Going to a show here is great because there's delicious barbecue on hand to eat while you listen, and because it's located in the Red River district, going out for a post-show drink is as easy as walking down the street.
Where: 801 Red River St, Austin, TX 78701
6. The Continental Club
The Continental Club opened its doors on South Congress in 1955, and is one of the only music venues on Austin's famous shopping street. Originally a supper club, it's now a great spot to catch live music any night of the week. Don't miss the speakeasy upstairs which features secret shows and a great atmosphere as well.
Where: 1315 S Congress Ave, Austin, TX 78704
7. ACL Live at Moody Theater
With one of the longest running music series in television history, seeing a show (or recording) at ACL Live is a must for anyone serious about music. With over 100 concerts a year, this is where all of the artists on tour stop to be a part of history. The only problem is parking, so take a rideshare here.
Where: 310 W Willie Nelson Blvd, Austin, TX 78701

More like this