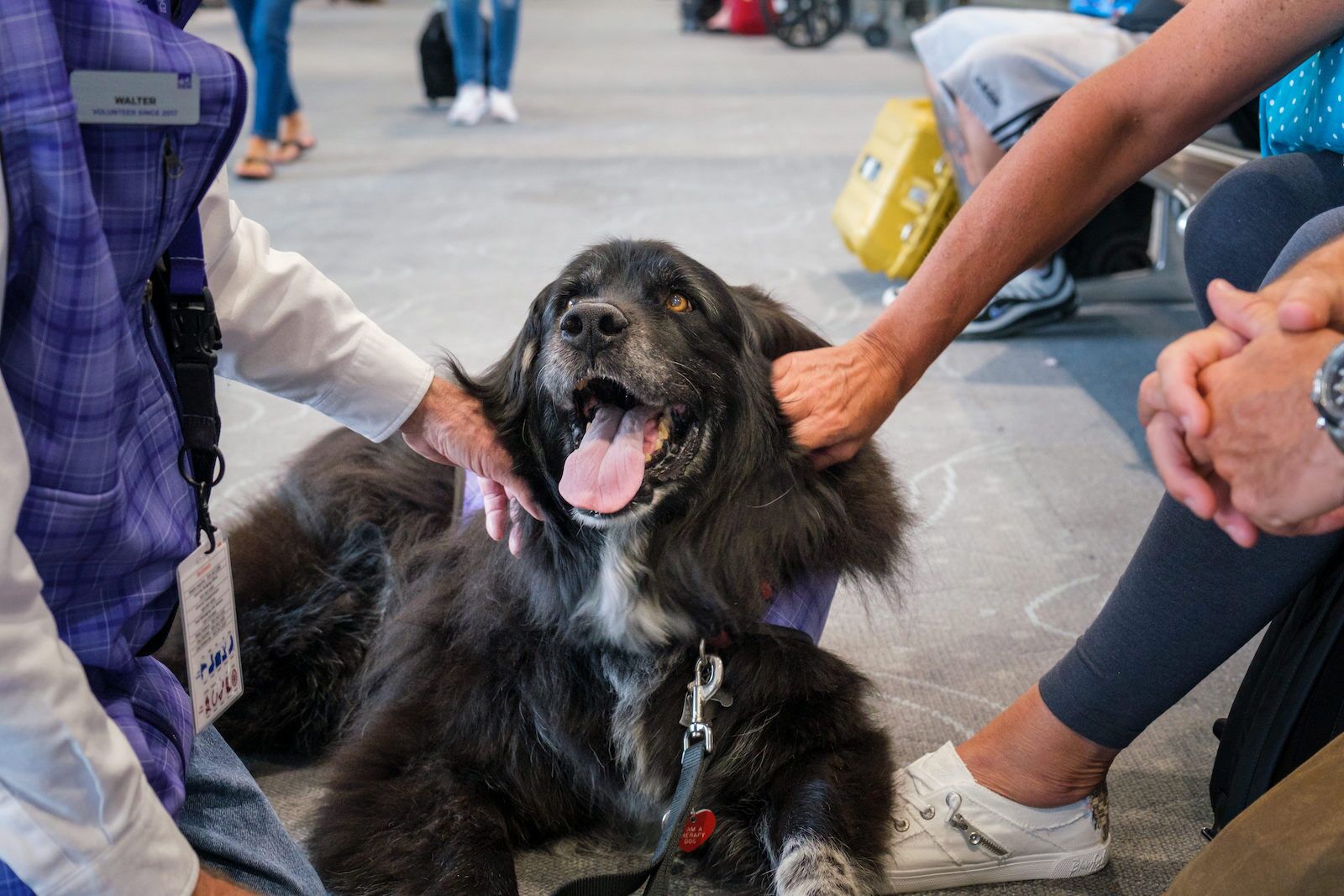 Airlines have become more strict about flying with emotional support animals over the past couple of years. But if flying gives you anxiety and you love having a furry friend nearby, a flight from Denver International Airport might be exactly what the doctor ordered. The airport's Canine Airport Therapy Squad (confusingly abbreviated CATS) recently celebrated its induction into the Guinness World Records for having the largest airport therapy animal program in the world.
"We are extremely proud of our CATS program and grateful for all the volunteers who donate their time to bring joy to our passengers and employees," DIA CEO Phil Washington said in a statement. "The continued growth of the program is a testament to the positive impact it has on travelers, and we look forward to welcoming even more teams as we continue to grow this beloved program."
When the CATS program began in 2015, there were 28 dogs from 14 breeds. Seven years later, the program has 84 dogs from 33 breeds of various sizes, as well as Xeli, a domestic short-haired cat who joined the squad in 2017. In 2021, the record book recorded 16-year-old Buttons as the eldest member, and 2-year-old Pilot as the youngest. Passengers can find the furry friends by looking for animals in violet plaid vests that say "Pet Me."
On the FlyDenver website, anyone can see the full list of CATS members and retirees, and even do some virtual visits from anywhere in the world.

More like this