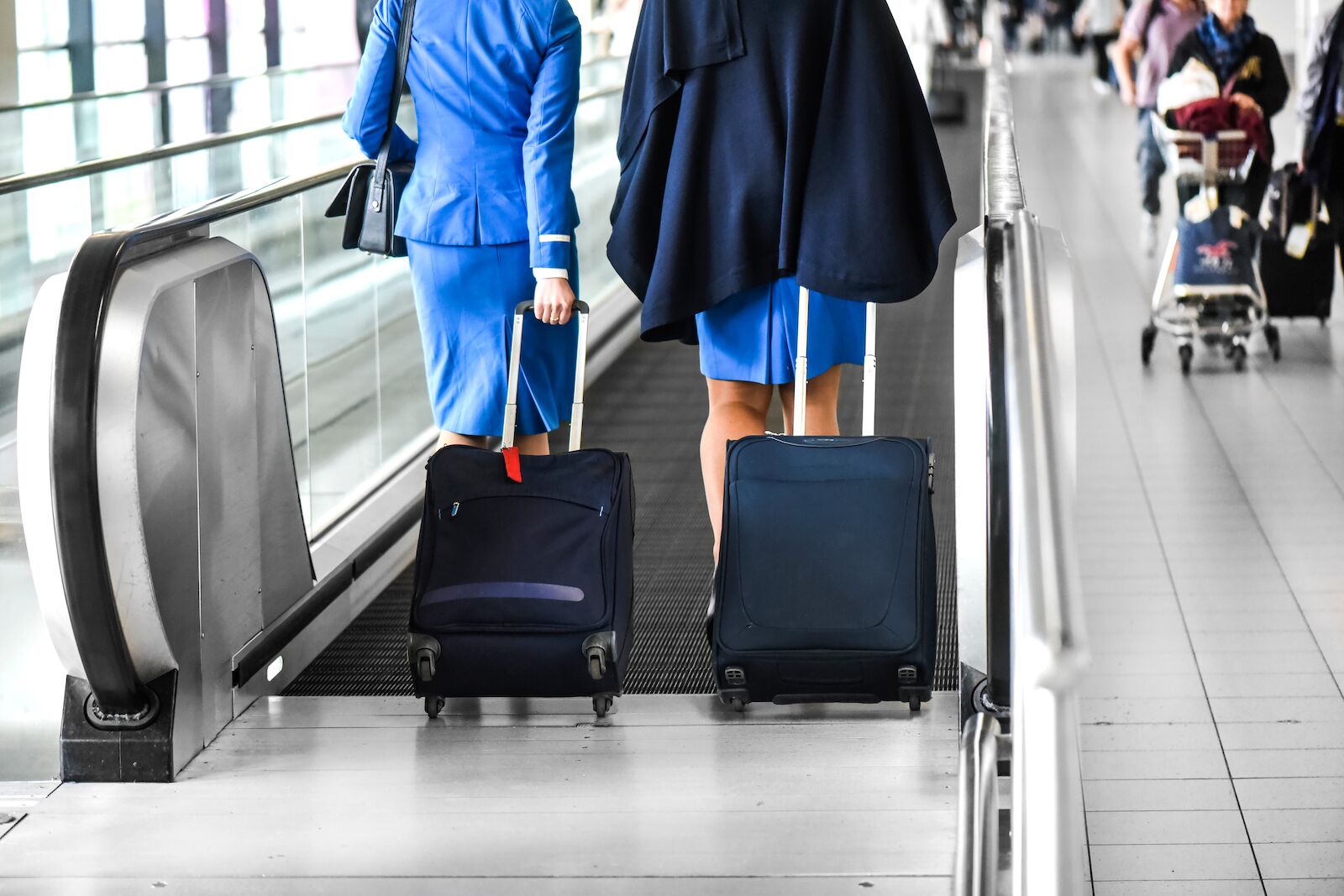 If there's one job that requires you to spend ample time in the air and hotel rooms, it's flight attendant. These helpful hands in the sky often have some of the best travel tips, like the best way to pack and what you should and shouldn't drink on a flight. And then there's what to pack. Flight attendant and TikTok influencer @flywithmerm recently revealed her must-have travel gadget that you probably didn't even know you needed.
We hope you love the products we recommend! Just so you know, Matador may collect a small commission from the links on this page.
And the best part is that the travel kettle is under $50 on Amazon.
Let's be honest — how often do you think the hotel coffee pot gets cleaned? On top of that, if you prefer coffee over tea, often using the hotel coffee pot will land you a cup of coffee-flavored tea. Yuck.
This collapsible mug won't force you to take up valuable space in your carry-on. The kettle comes with:
Foldable Electric Kettle
Collapsible Cup
Detachable power cord (US Plug)
Travel Adaptor
Zipper Bag
Manual
Customer reviews also rave about the kettle:
"I purchased this after I saw a friend with one while traveling. The dual voltage allows use anywhere in the world. I've learned that having an electric tea pot is very useful. With the right products, you can do so much with boiled water! The problem with many is their bulk. The product easily collapses. It is sturdy enough to survive airline baggage handling. The collapsible cup and carry case make bringing it anywhere a snap. One caution. The pot will auto stop when it reaches a certain temp, however if you do not put the cover on in the closed position, all the water will bubble out. Also remember to shut off the pot because it will begin heating again after it cools down enough." — Elle
"Perfect for travel! I was on a business trip. I was tired of making tea with the sad hotel room coffee makers with barely hot water that taste [d] like coffee. This worked perfectly! I will be bringing this on all my trips." — Customer X
"Loved this little kettle. [It] Made it easy to keep water in my room even if it wasn't for tea over my water bottle. I thought I read the instructions but somehow missed that if the boiling cycle is done, the kettle will keep your water hot. Since I don't always remember these things, I would unplug it when empty just in case. Great traveling kettle & never need to worry again about when the last time that coffee pot was actually washed or what it may have been used for. I would recommend this product." — Heather Switzer
So run, don't walk to add this to your packing list.

More like this