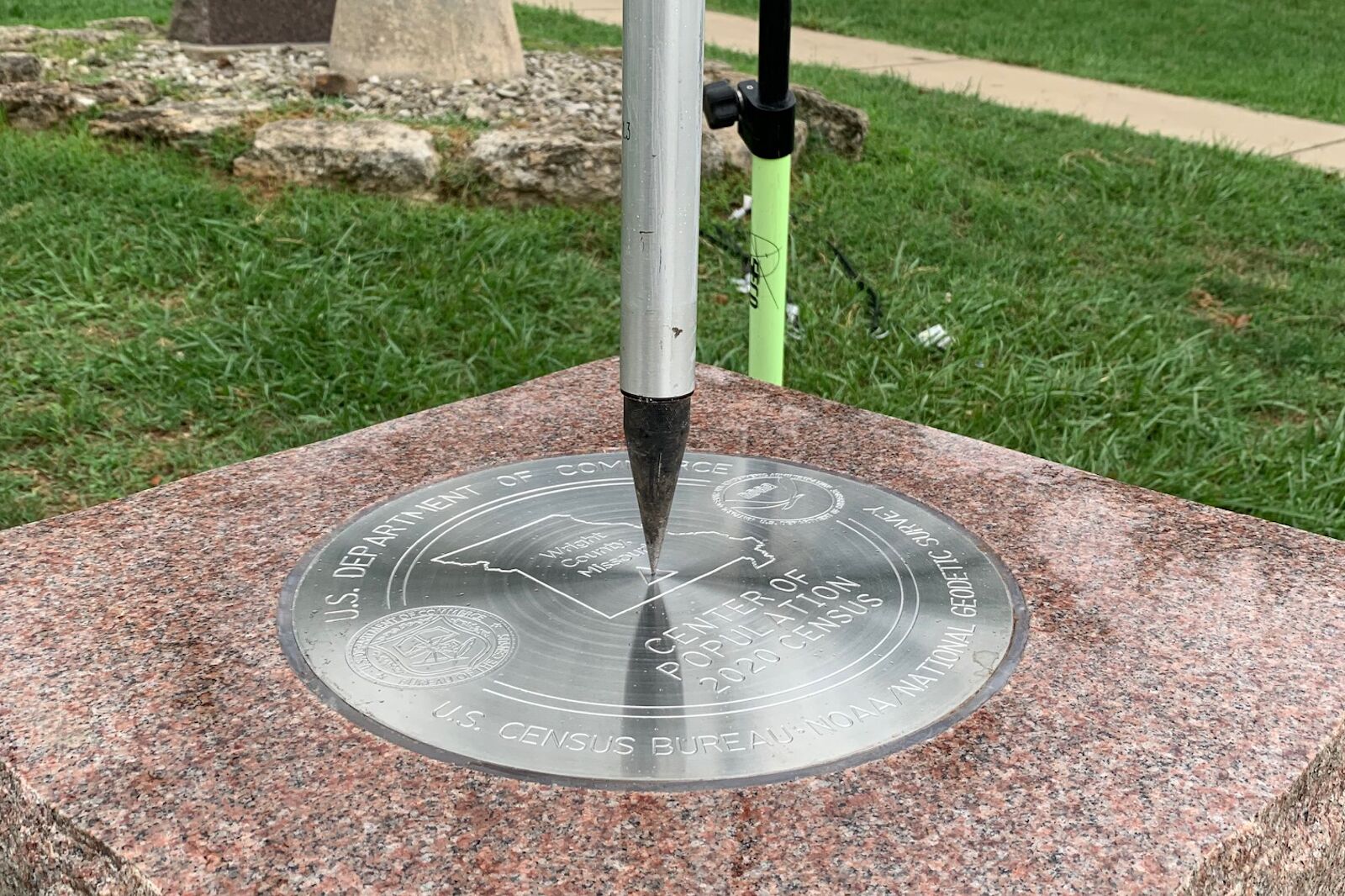 Geographically, Kansas is smack-dab in the center of the 48 states. But to find the United States population center, you'll have to look a little to the right and travel to a tiny town of only 594 people. In 2021, Hartville, Missouri, was recognized by the US Census Bureau as the closest town to the center of the US population distribution, making it the recognized middle of the nation. On September 21, Wright County celebrated the accomplishment by placing a marker for visitors to see.
To find the center of the US, Census Bureau uses the population data it collects every two years. Then, it calculates "the balance point," which is determined as if the 50 states were located on an imaginary flat surface where an equal weight represents one person, according to The Associated Press. The country's center has been in Missouri since 1980. For the last decade, it was only 11.8 miles away in Plato, Missouri. This shift is the smallest in 100 years and the second smallest in US history. It's also the farthest south the center has been. Deirdre Bishop, the Census Bureau's chief of geography, attributes the shift in growing populations in the Southeast in states like Florida, Georgia, and the Carolinas.
Hartville used to be primarily a farm town. Now the largest employers are the local school, a nursing home, the gas station, and the Dollar General store. Dignitaries from the National Oceanic and Atmospheric Administration and the Census Bureau came to Hartville to celebrate the new giant red granite marker. Alex Zakrewsky, the principal planner for Middlesex County, New Jersey, who has predicted the location of the US population center after the past census, said he thinks Hartville might end up being the permanent center for the middle of the country.