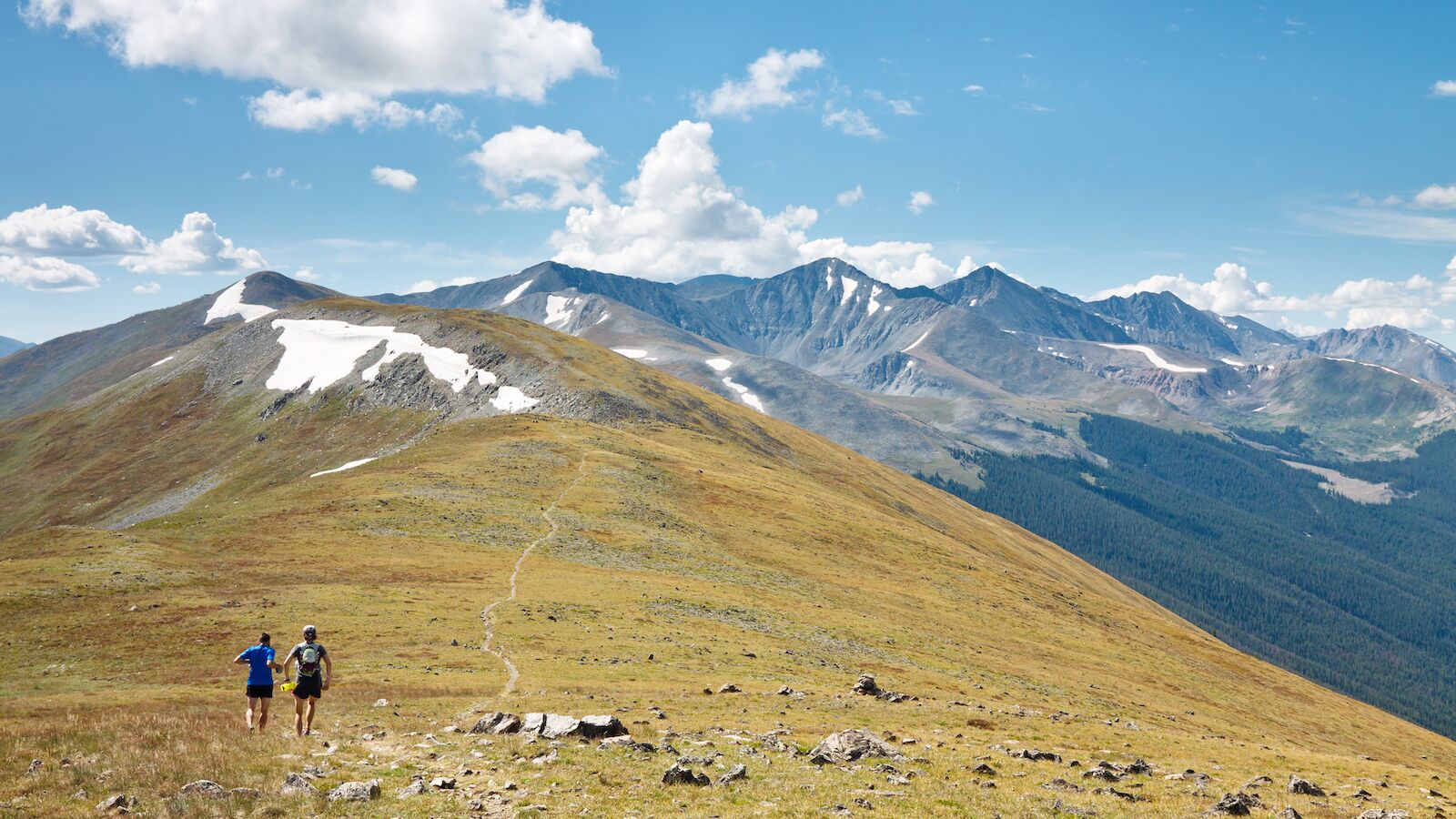 Depart for a trek on the 3,100-mile Continental Divide National Scenic Trail or climb Colorado's famed Quandary Peak next summer and you'll pass through the newest inclusion in the National Park Service: Camp Hale-Continental Divide National Monument. President Joe Biden on October 12 declared 53,804 acres of Colorado's high mountain landscape as the country's newest national monument.
"Camp Hale and the 10th Mountain Division are unique in our military history," said Agriculture Secretary Tom Vilsack in a press release. "The men and women who served and trained in this beautiful but punishing landscape made sacrifices for our country and made their mark on the history of the free world. The stunning Camp Hale and Tenmile landscape is a recreation mecca where visitors enjoy alpine hiking, snowmobiling, skiing, camping and more – it is an honored obligation for us to protect this treasured piece of our national heritage."
America's newest national monument is a testament to the heroics of the 10th Mountain Division, which trained at Camp Hale before deploying to the European high country during World War II. Colorado's Tenmile range, located outside of Leadville, is home to part of the Continental Divide National Scenic Trail and several 14ers (Colorado's 58 peaks that reach an altitude above 14,000 feet). Camp Hale-Continental Divide National Monument is now under the purview of the USDA Forest Service, which oversees the White River National Forest that stretches across much of this beautiful alpine landscape.
The protection of more than 53,000 acres of land furthers a goal held by conservation groups and governments worldwide, including the Biden administration, to protect 30 percent of global land by 2030, an effort known as the 30 by 30 initiative. The land inside the monument is home to hundreds of miles of hiking trails as well as campsites, scenic drives, and high-altitude huts.
After returning from the war, many members of the 10th Mountain Division returned to Camp Hale and played a critical role in America's burgeoning ski culture. Their work is widely commemorated throughout Colorado, including at the nearby Ski Cooper ski area and in a series of huts that can be accessed by backcountry users, the 10th Mountain Division Hut Association. Travelers can participate in many, including a few that don't involve multi-mile treks through the alpine forest. Should you find yourself in nearby Vail, the Ritz-Carlton Club at Lionshead hosts a whiskey toast in honor of the 10th Mountain Division daily at 5 PM in its lounge.