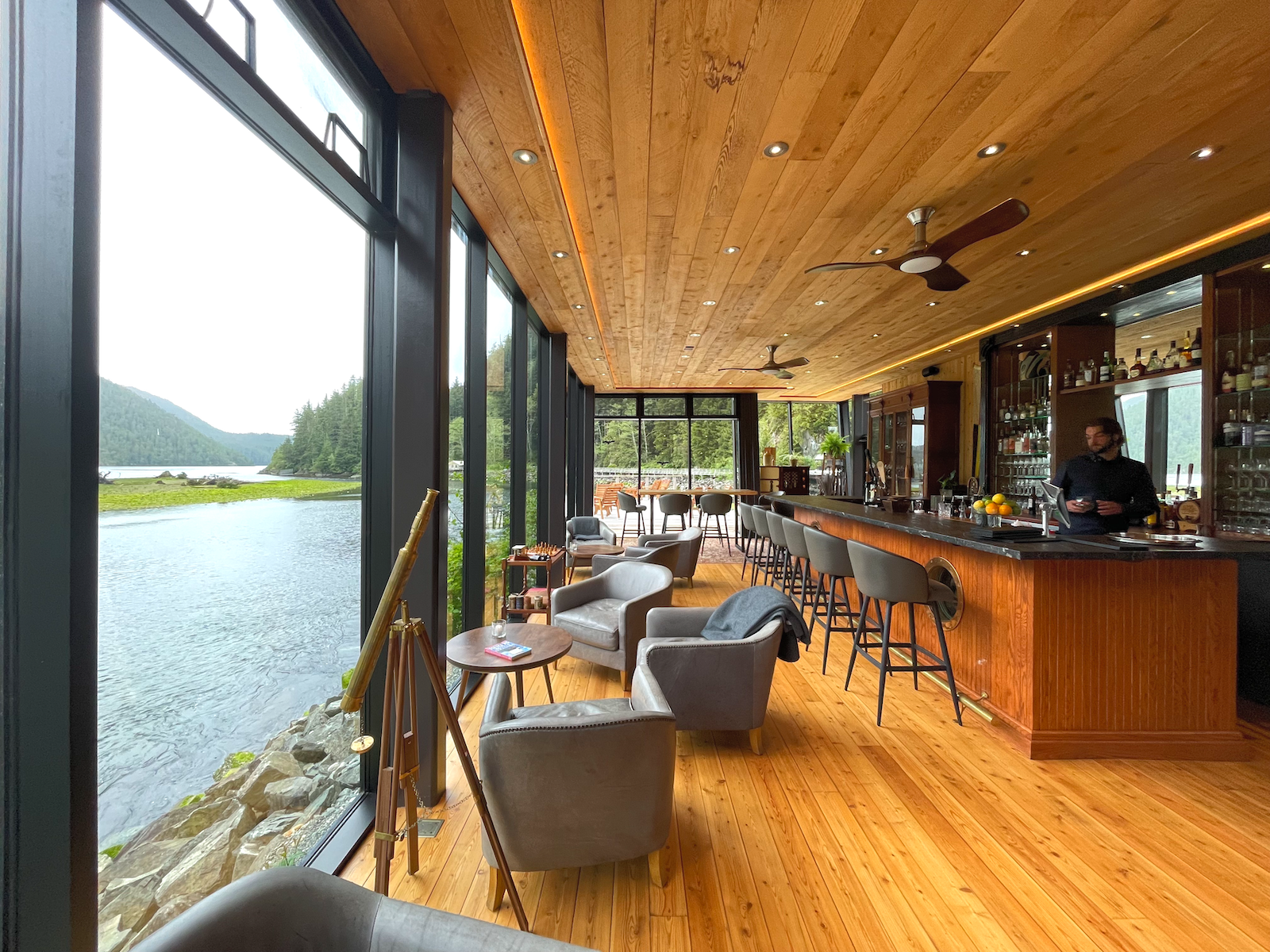 I should have known Clayoquot Wilderness Lodge was not your average "glamping" lodge when my flight got delayed, and rather than telling me I missed my connection to the hotel, Clayoquot chartered me a private seaplane.
The luxury glamping resort — though the word "glamping" may not do it justice — is on British Columbia's Vancouver Island, near the adventure hub of Tofino. It sits on the Bedwell Sound inlet, and many of its glamping tents have large decks overlooking a small river, where wildlife sightings aren't uncommon. A stay at Clayoquot involves unlimited adventure activities like horseback riding, canyon and waterfall jumping, paddling, whale watching, biking, and rainforest hiking, plus gourmet meals and wine pairings- exclusive access to all the terrain of the Clayoquot Sound.
The Sound, a UNESCO biosphere reserve, covers 864,738 square acres and includes several ecosystems and several old-growth (never logged) valleys and rainforests. Clayoquot Wilderness Lodge sits smack in the middle of the reserve at the end of a long fjord, meaning guests have access to the interior of the Sound. Since there are no other resorts nearby, nor any roads to the lodge, the only way to explore the beautiful area is to stay there.
But the privilege doesn't come cheap, and all-inclusive stays start at $2,900 per person, per night, with a minimum of three nights. With taxes and fees, that's a total of $11,600 (Canadian dollars) for a quick trip for two.
But what do you get for that exorbitant fee? Well, pretty much everything — let's dive in.
The rooms
Rooms at Clayoquot Wilderness Lodge aren't exactly rooms. They're canvas tents — but that's about all they have in common with camping. Each tent is furnished with luxurious finishes, including comfortable and plush beds, couches and tables, plenty of lighting, and even a freestanding gas stove to ensure the tent is always cozy, even in May and October.
The most affordable rooms (relatively affordable, of course) are the "rainforest deluxe" rooms, which look out onto the conifer forest. Rather than having an attached bathroom, they instead have bathrooms a few steps away from the tents — but they're still private, luxurious bathrooms with cedar paneling and heated floors. Guests who want the bathroom attached to their room should opt for a rainforest or waterfront ensuite, but there's also a family suite with two connected suites to accommodate four guests.
All guests have access to communal facilities like the hot tub decks, the Ivanhoe Bar, the social tents with a pool table, and the outdoor patios and lounges.
The activities
Clayoquot Wilderness Lodge is remote, and the activities offered at the lodge take advantage of its position as the only hotel in the vicinity. While the lodge faces the water, it's miles and miles of untouched rainforest in all other directions, which means Clayoquot guests have access to a part of Vancouver Island that would be nearly impossible to reach otherwise.
And nearly all outdoor activities are included.
I was fortunate enough to go on a horseback ride that crossed rivers through the rainforest, e-bike along gentle trails (spotting black bears in the process), attempt to standup paddleboard on gentle river rapids, and go whale watching in a zippy zodiac boat. While the weather is unpredictable — rain and cold weather can come and go throughout the day — Clayoquot had all the necessary gear for every activity, from wetsuits for white-water paddleboarding to insulated "exposure suits" for whale watching in inclement weather. And don't worry about your shoes getting wet — the lodge has plenty of boot dryers, naturally.
However, the highlight of the activities were the hiking experiences. A high staff-to-guest ratio (70 to 50, respectively) ensures guests can generally decide what they'd like to do on a whim, and during my two days hiking, I found that to be true. One day, I paired with Christopher (a remarkably speedy hiking guide) to create a custom e-bike-and-hiking adventure to explore remote waterfalls in just a few hours. And when I went on a more leisurely hike deeper into the rainforest, we were able to take advantage of the resort's helicopter service (which, granted, was an extra fee) to get picked up deep in the rainforest and returned to our wilderness digs — complete with a quick tour of the snow-covered summits on the way back.
View this post on Instagram
It was a magical experience and it's hard to not feel a sense of thankfulness and awe, knowing that you're flying through an area so few people have a chance to see. And it's pretty amazing to know that at any time you could see a bear wandering through the rainforest, too.
Most activities, save for heli-trips like heli-fishing, heli-hiking, or heli-sunset-canapes-and-champagne (yes, it's possible), are included with the nightly rate. And adventures can be tailored, too — I spoke to one person who went snorkeling and another who did a foraging trail run. Guests can do activities as often as they like, so if you'd rather go whale-watching every day or spend four days focused on foraging, that's no problem.
The Clayoquot Wilderness Lodge culinary experience
As someone who isn't much into breakfast — but is into morning coffee — I was disappointed to learn there were no coffee makers in the rooms. It makes sense, as coffee and sugar can attract little creatures and bugs into the tents. Still, I was bummed to know I wouldn't be able to have coffee in bed.
That was until I learned that the Clayoquot Wilderness Lodge staff deliver fresh coffee to each tent every morning, left directly outside the tent flaps. And it doesn't matter if you don't wake up bright and early to bring it inside since the coffee comes in an insulated Yeti mug inside a Yeti insulated bag.
The experience of having morning coffee is just a precursor to the rest of the food experience to come, which includes multi-course meals inside the beautiful, log-cabin-style dining room. Unlike many inclusive lodges, dining times are flexible — guests can come in at their leisure — and alcoholic beverages are included. During my stay, I had a local BC beer and a charcuterie plate delivered to me as I lounged in the wood-barrel hot tub overlooking the Bedwell Sound, and caught up on work while enjoying canapés and a cocktail in the gorgeous glass-walled Ivanhoe Lounge, made from a shipping container and perched in an ideal spot for catching sunsets over the water.
While every meal was fantastic, the highlight was the family-style dinner on my final night. The meal included three appetizers, three main dishes, five sides for the table, and two desserts — one of which was frozen s'mores, which may sound simple but was beyond delicious. And because two of my travel partners had spent the morning foraging, our table enjoyed a dish specialty created by the chef with their foraged finds.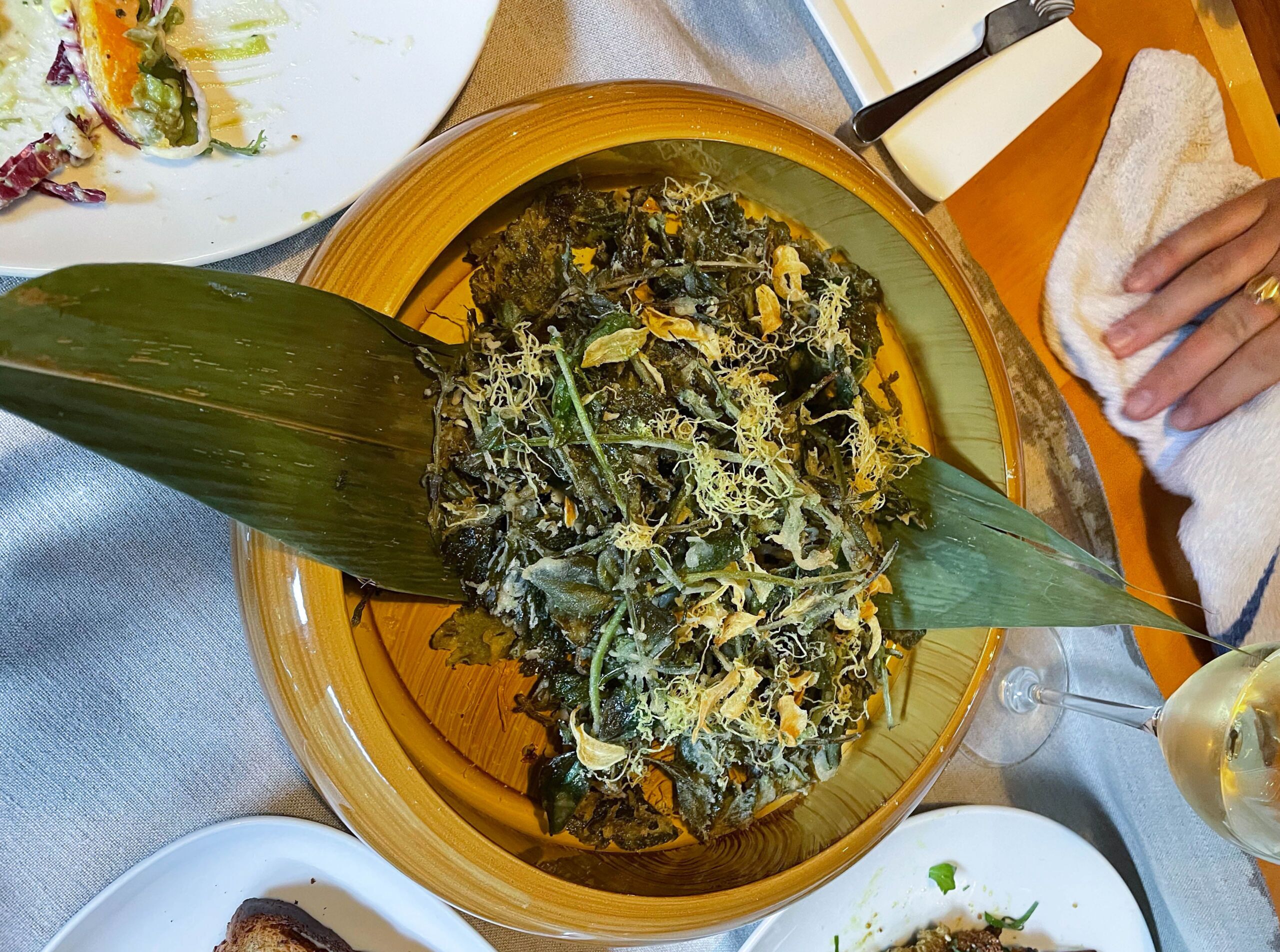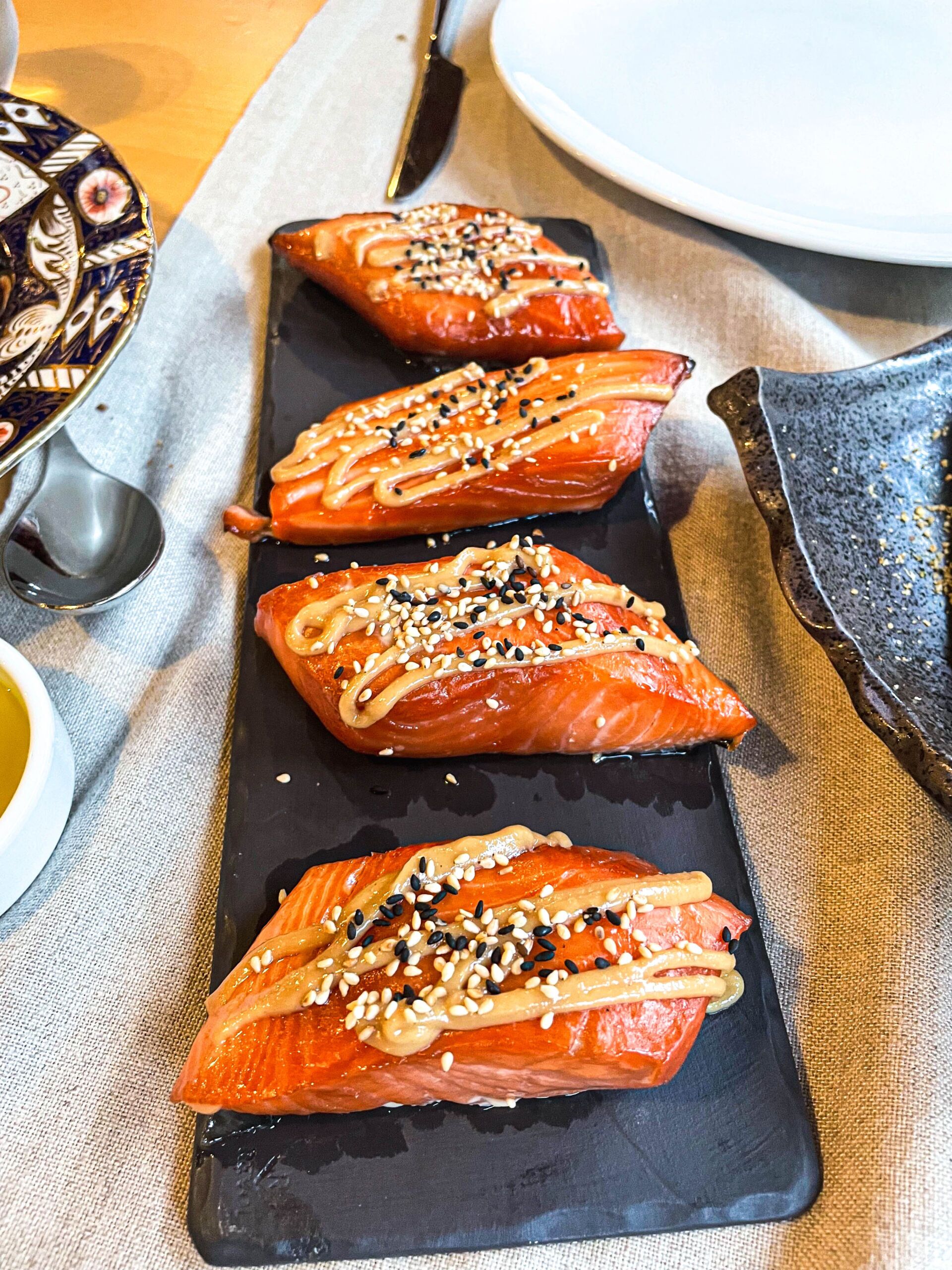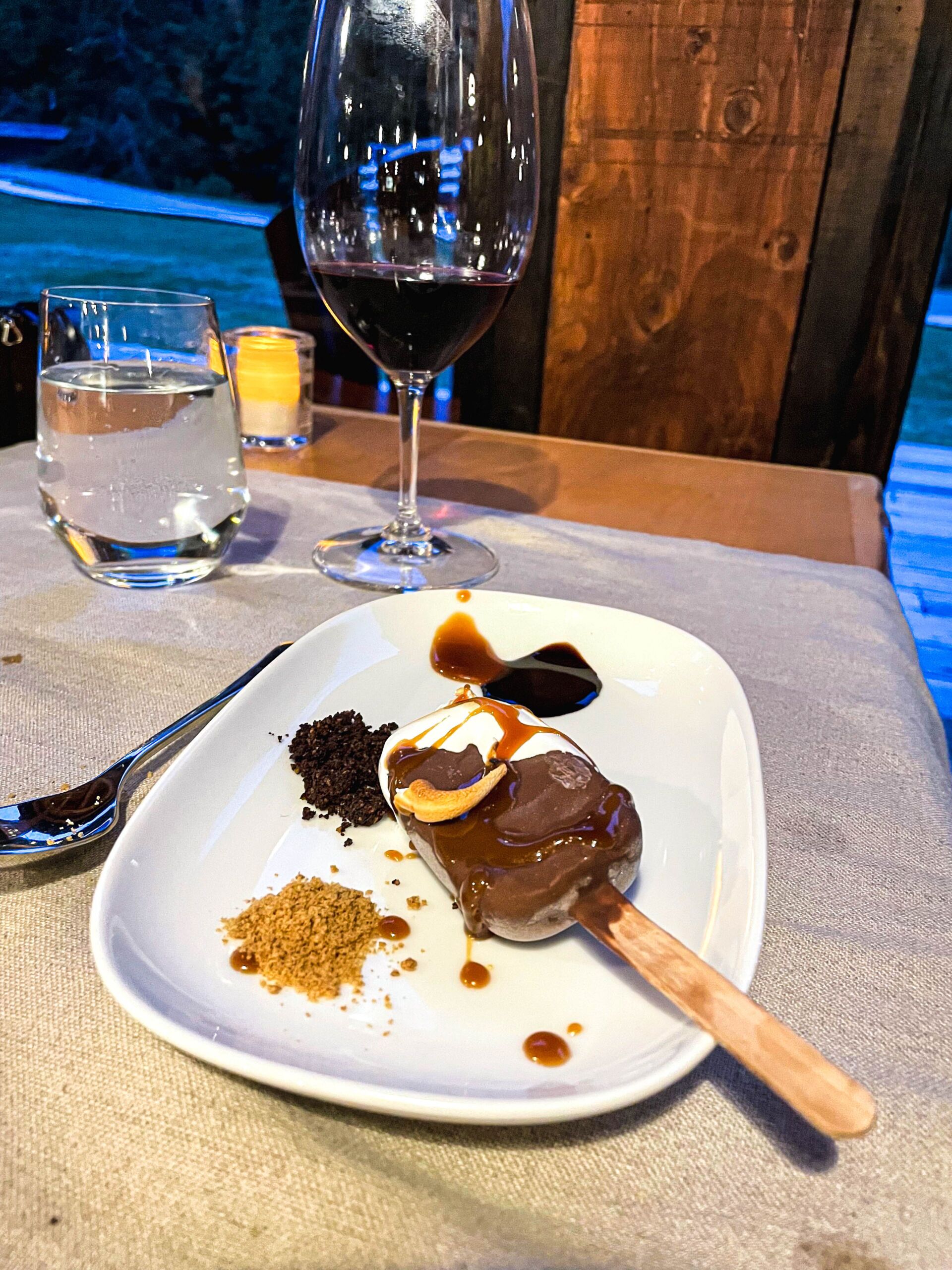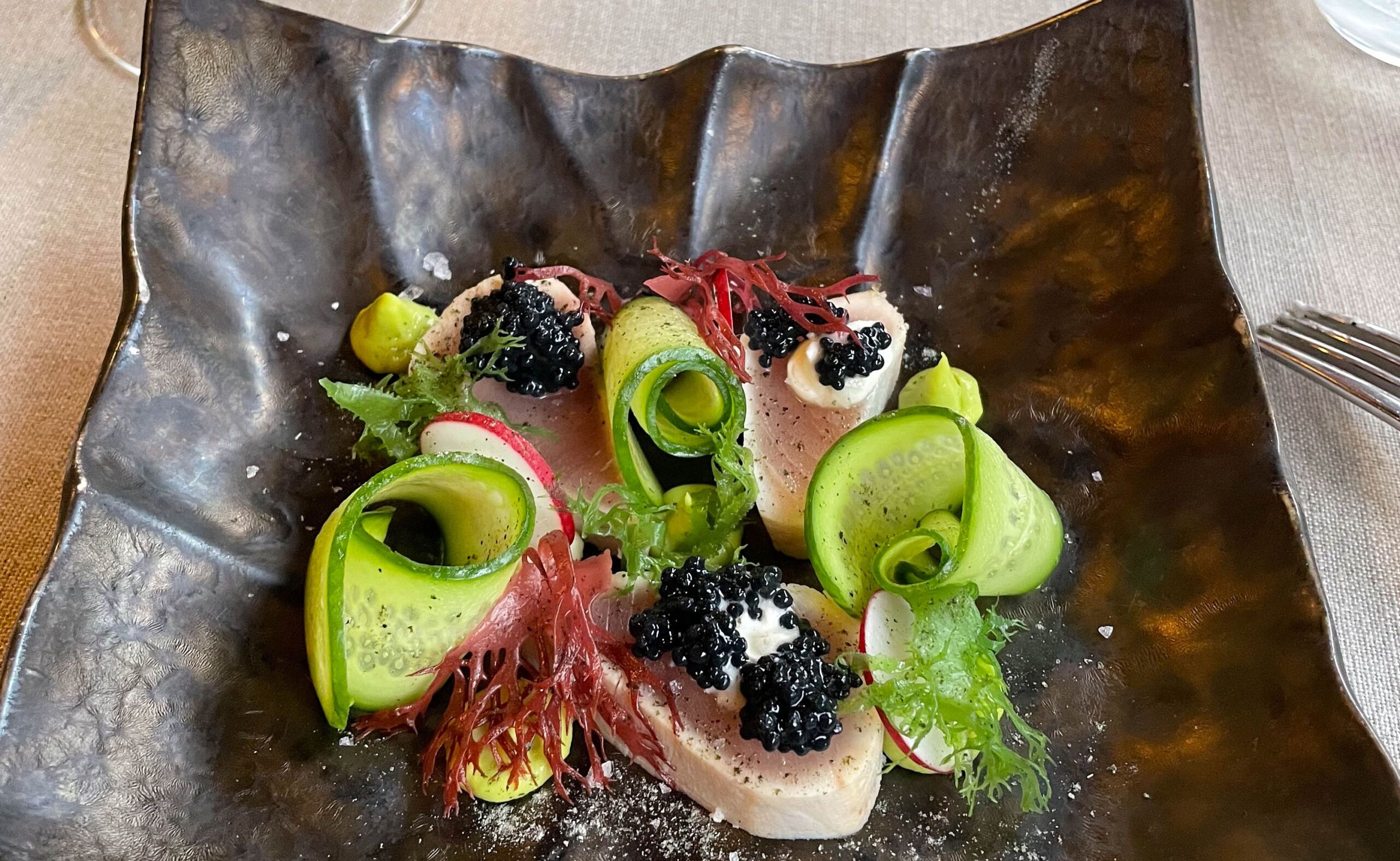 The Clayoquot Wilderness Lodge chefs source ingredients whenever possible from British Columbia, and the recommended wine pairings truly did enhance the meal — and this is coming from someone who will admit she has a rather unrefined palette. The cocktail menu was creative, using ingredients like a rhubarb shrub foraged by the bartender and spruce-tip tinctures) and the chefs and kitchen staff were incredibly accommodating and thoughtful.
It's some of the best food I've had at any lodge, let alone at an inclusive lodge. Clayoquot Wilderness Lodge doesn't let the scenery be the only selling point — the food is worthy of any high-end gourmet restaurant. And the views leave very little to be desired. I'd expect to pay at least $200-$300 per person for a wine-pairing dinner of similar quality in any major city.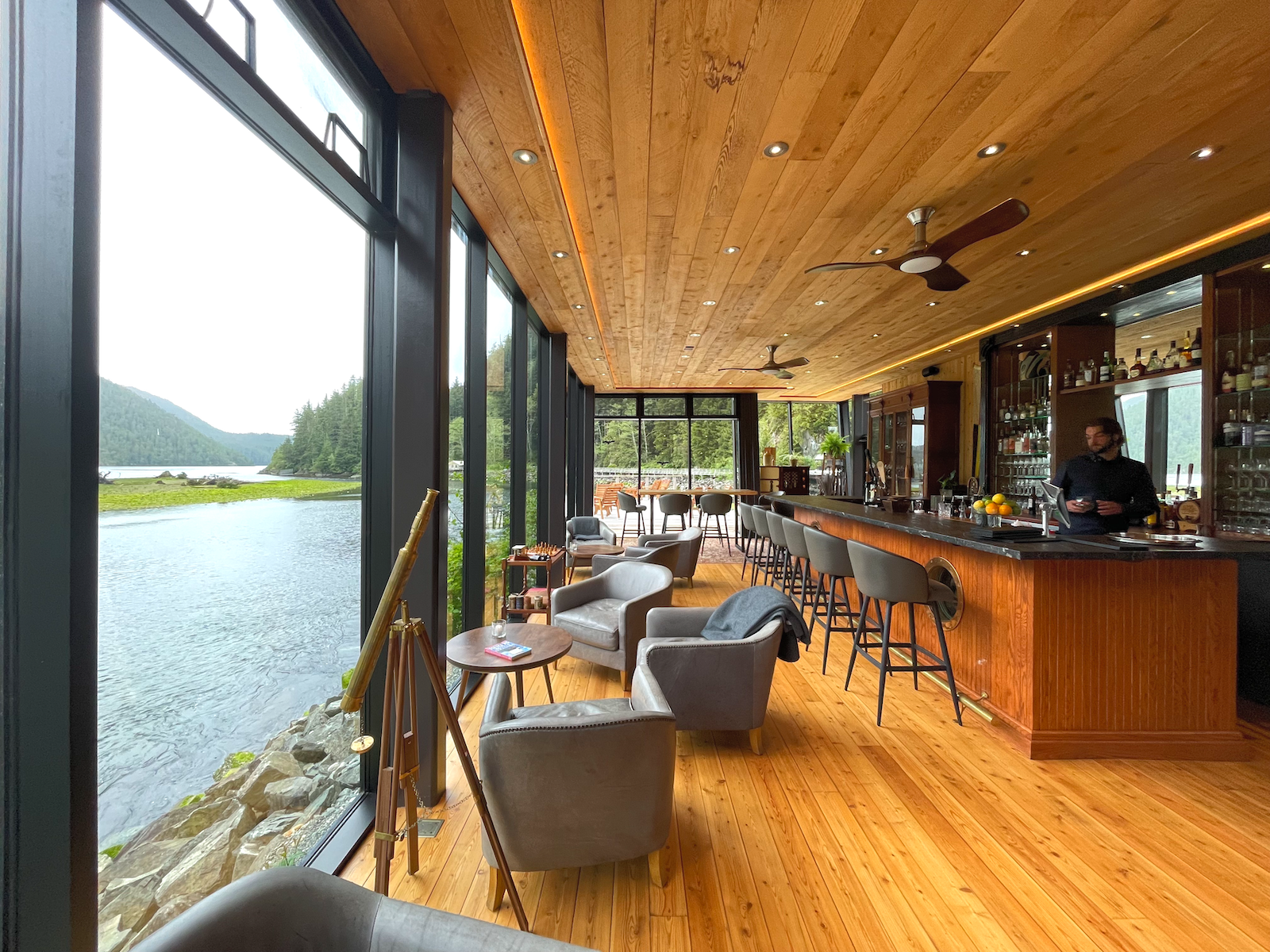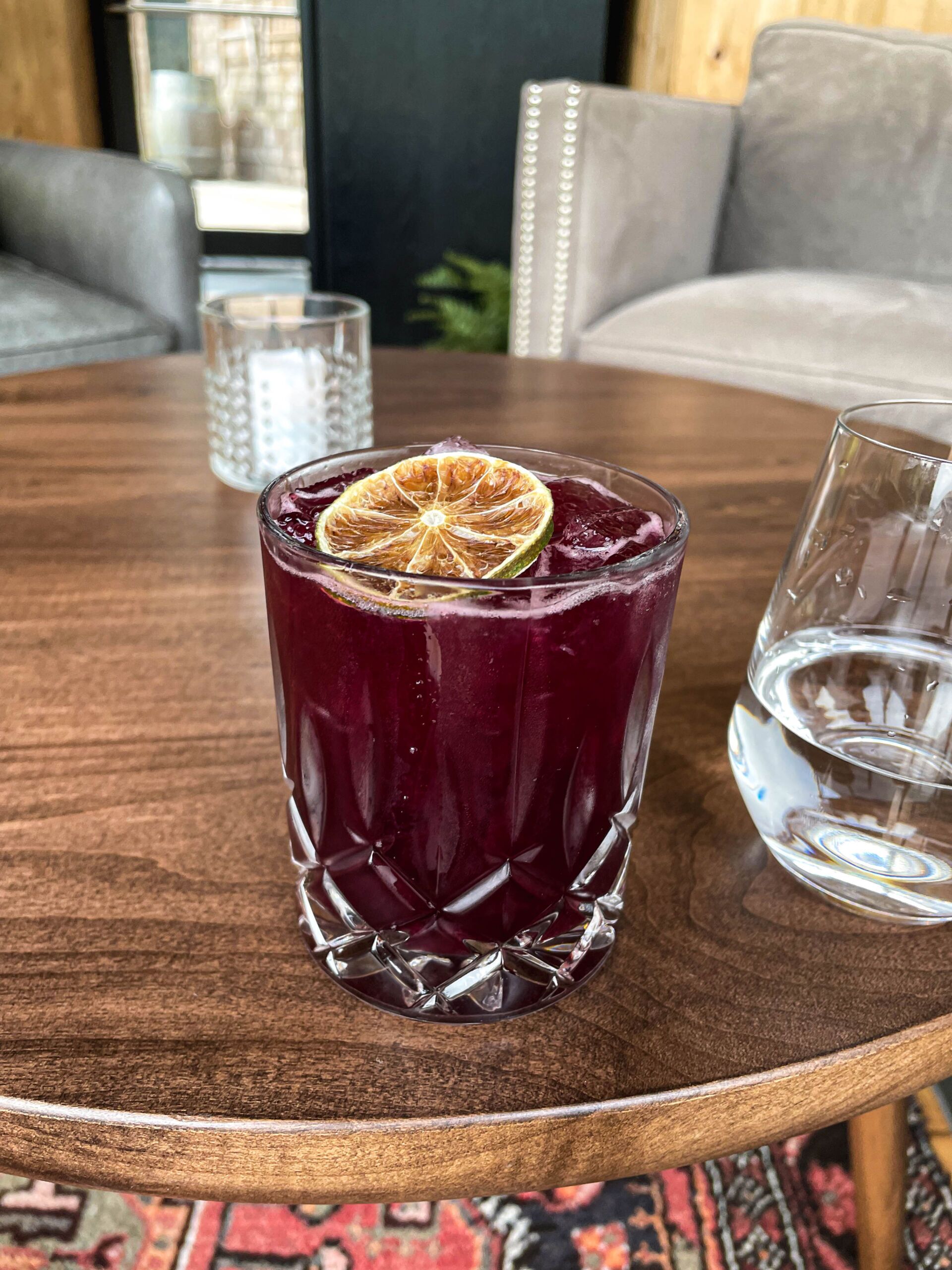 Getting there
Clayoquot Wilderness Lodge is on Vancouver Island, which isn't very hard to reach — there are several ferries from the mainland. But Clayoquot Wilderness Lodge sits at the end of an inlet on the north part of the island, making reaching it a lengthy adventure.
The best way to access the lodge is via seaplane from the Vancouver Airport (as I did), which takes about 45 minutes and provides a stunning view of the island's interior. However, it's an additional $700 CAD (roughly $517 USD) per person each way, so many people instead opt for a boat transfer from Tofino, which is $200 CAD (or about $147 USD).
Regardless of how guests arrive, they'll make the short trip from the private dock to the main lodge in a horse-drawn wagon, where a champagne greeting awaits. Clayoquot has 13 horses, ensuring each horse spends most of its time relaxing in the large outdoor and covered fields rather than working.
And that's it. The lodge and surrounding rainforest are not accessible by road whatsoever — it's truly one of the most remote hotels in Canada.
The cost
There's no denying that Clayoquot Wilderness Lodge is really, really expensive. The most affordable room I could find for 2023 was $2,900 (about $2,143 USD) per night based on double occupancy in the shoulder season (May and September).
If you're wondering why it costs so much, well, so was I. So I asked Sarah Cruse, the resort's general manager. While she didn't offer a concrete answer, she did offer some insight into the experience of being there. Based on staying there, I can say she's correct.
"There are myriad things that make Clayoquot standout against other wilderness luxury glamping lodges," says Cruse. "We are blessed with our location right here on the banks of the Bedwell River and overlooking Clayoquot Sound; there's front row access to an incredible range of wildlife thriving in its natural habitat, from black bears to whales and the occasional orca; the dining here is world class, with contemporary dishes created each day using locally sourced ingredients and produce; and I would have to say it's our people that make the greatest difference. It's our fabulous team that transforms a holiday into an unforgettable experience for our guests."
Cheesy as it sounds, her comment about the staff is correct. As someone who gets to travel to unique hotels for work rather than as pleasure, I'm sometimes on the younger end of the guest spectrum. So I often find I have more in common with the staff and guides than other guests. I generally can find commonality with most people who love nature, but I had an especially lovely — and, seemingly, authentic — time with the staff at Clayoquot Wilderness Lodge, who were welcoming, friendly, and happy to share their stories and insight with guests. It felt like hiking with friends, not employees.
Why the resort is so pricey, however, is likely a blend of reasons: it's owned by Baillie Lodges, a hotel group known for bucket-list, luxury experiences. And since there are no roads, everything needs to be flown in or carried in on a small boat, from wines and building materials to construction equipment, horses, and daily food deliveries. That isn't a cheap process. And the quality of the food and the staff don't come cheap, especially as the resort covers the cost of staff lodging and meals on-property throughout the season.
Finally, the resort tries as hard as possible to practice sustainable tourism, which comes at a cost. It buys local and organic food when possible, avoids single-use plastic purchases, and works with non-profits, researchers, and First Nations groups on projects like restoring salmon populations and cleaning up abandoned wilderness camps. So while it's a huge chunk of money, at least it's going to responsible and sustainable businesses.
Is it worth it?
Well, if it's out of your budget, no: I don't recommend maxing out your credit cards or taking out a loan just to sleep in a really nice tent. But if you can afford it, and you put a lot of value in being far out in nature, experiencing places most people never get the chance to reach, then yes. I'd recommend saving your pennies and doing this as a bucket-list or special occasion trip and combining it with a far more affordable destination nearby, like Tofino or Vancouver.
One thing it's worth noting: often, when travel publications post hotel reviews, we may get a small commission if you decide to book a stay. That's not the case here, and Matador doesn't benefit one way or another if readers visit the resort or not. It's just a special place worthy of your vacation funds — if you don't mind paying $2,900 for a tent.
In fairness, it's in Canadian dollars, at least.