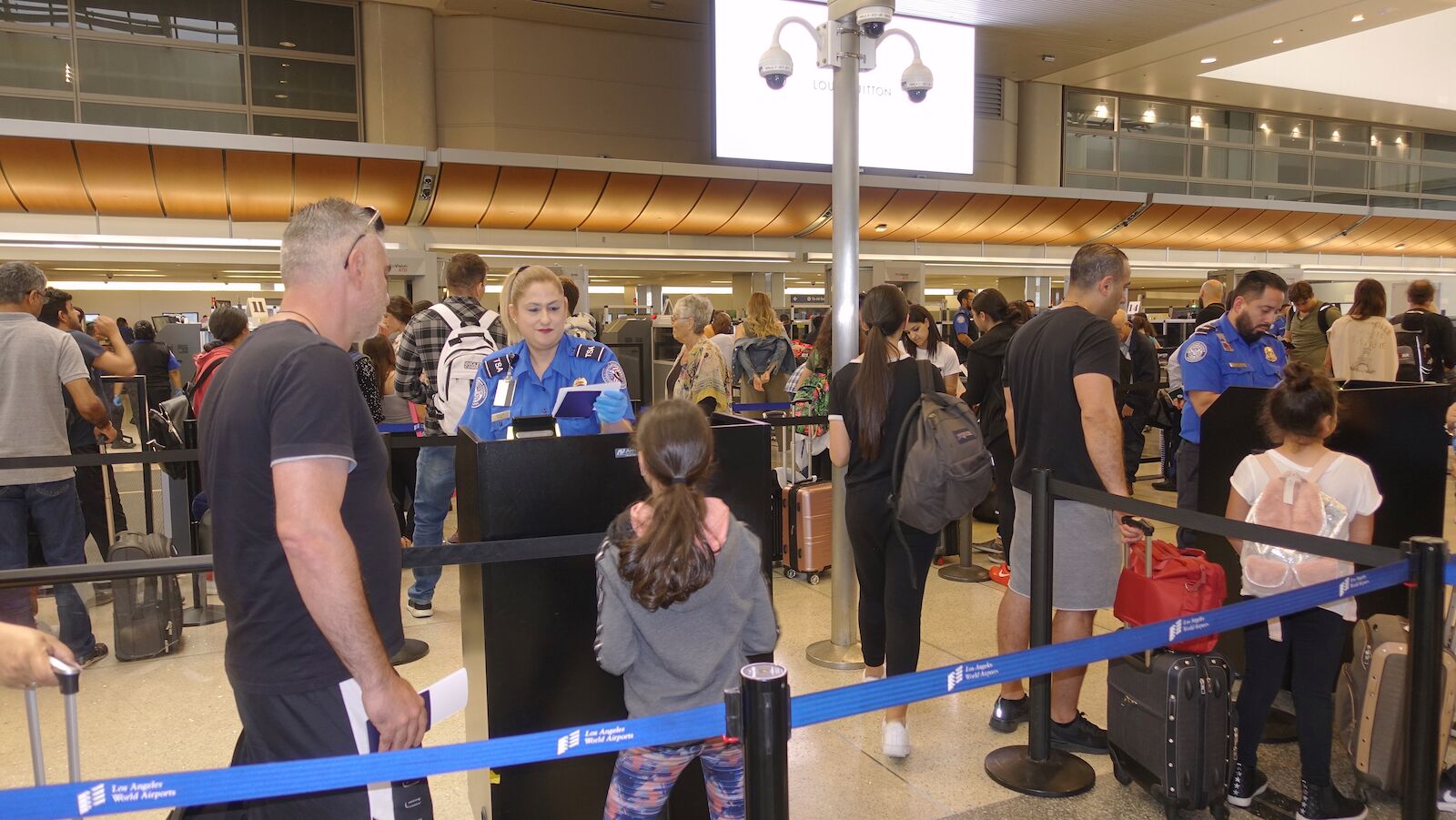 We all have that friend who refuses to get to the airport at a decent hour, and regular travelers have surely had at least one close call where they had to sprint to the gate to catch their flight (investing in TSA PreCheck helps). Even those without PreCheck or CLEAR can now bypass the lion's share of the TSA line at some airports, however, thanks to TSA reservation programs.
Reserve, which is powered by CLEAR, lets you pick a time to go to the airport and have a fast pass through the initial security line. The standard CLEAR membership uses biometric technology that lets you skip to the front of the line at $189 per year, but Reserve by CLEAR is an entirely free program.
The TSA reservation program is currently available at seven different US airports in select terminals:
John F. Kennedy International Airport, Terminal 4
Los Angeles International Airport, Terminals 7 and 8 (called LAX Fast Lane)
Orlando International Airport, East and West Checkpoints
Newark Liberty International Airport, Terminals A and B (called EWR Virtual Line)
Seattle-Tacoma International Airport, Checkpoint 3 and 5 (called SEA Spot Saver)
Phoenix Sky-Harbor International Airport, Terminals 3 and 4
The program is also available at two international airports: one at Calgary International Airport in Security D and E (called YYC Express) and the other at Berlin Brandenburg Airport (called BER runway).
To use these programs, all you have to do is head to CLEAR and click on the airport you're flying out of. From there, you'll enter your flight details and the number of passengers in your group, then pick a time to go through security that works for you. After that, you'll receive a confirmation email with a QR code. Once you arrive at airport security, look for the special reserve lane where they'll scan your QR code and you'll be on your merry way.
The program takes reservations up to 60 minutes before domestic flights, and 75 minutes before international flights with a 15- to 20-minute grace period.